Favorite fudge brownies receive warm autumn flair from a homemade blend of chai spice.
By Samina Patel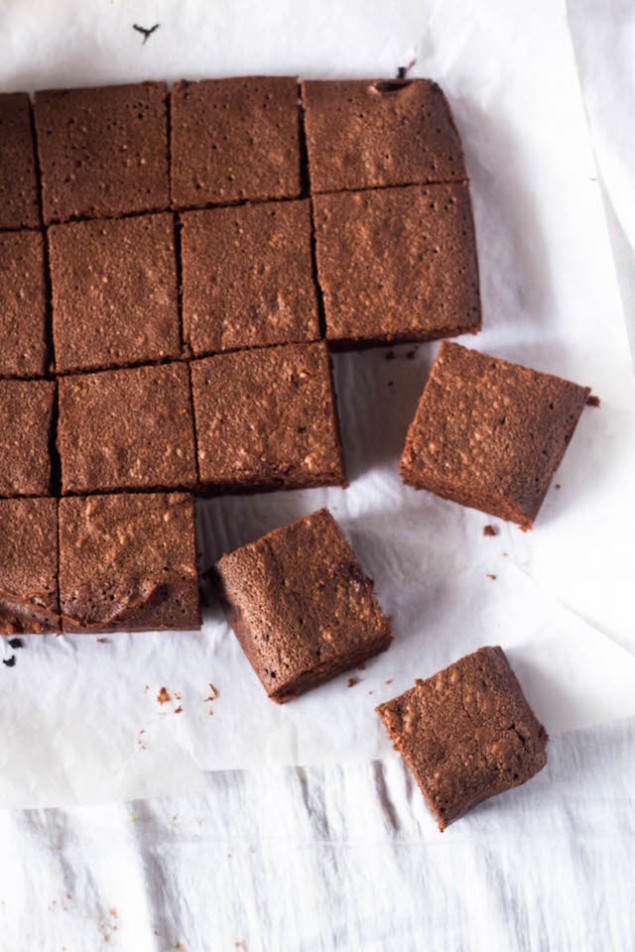 Brownies are one of life's most rewarding goodies. You never just eat a brownie. You experience it. You experience the crunch from the crackly top and slowly, as your teeth sink into its fudge – like gooey middle, you experience bliss; pure, unadulterated bliss that is quite honestly, very difficult to put into words. There's no two ways about the fact that Chocolate Brownies are sinfully decadent treats, but what happens when you add chai spice mix to it to complement the beautiful weather of fall? You get chai spice chocolate brownies.
Making your own chai spice is really fuss free and so much more vibrant and fragrant than store bought fluff.
These decadent and fudgy bars of heavenly bliss have all the indulgent flavors and texture of the ultimate chocolate brownies but by adding the chai spice mix, you get an undercurrent of warm spices that completely warm your soul and offer the comforting warm hug that you need especially in a weather like this.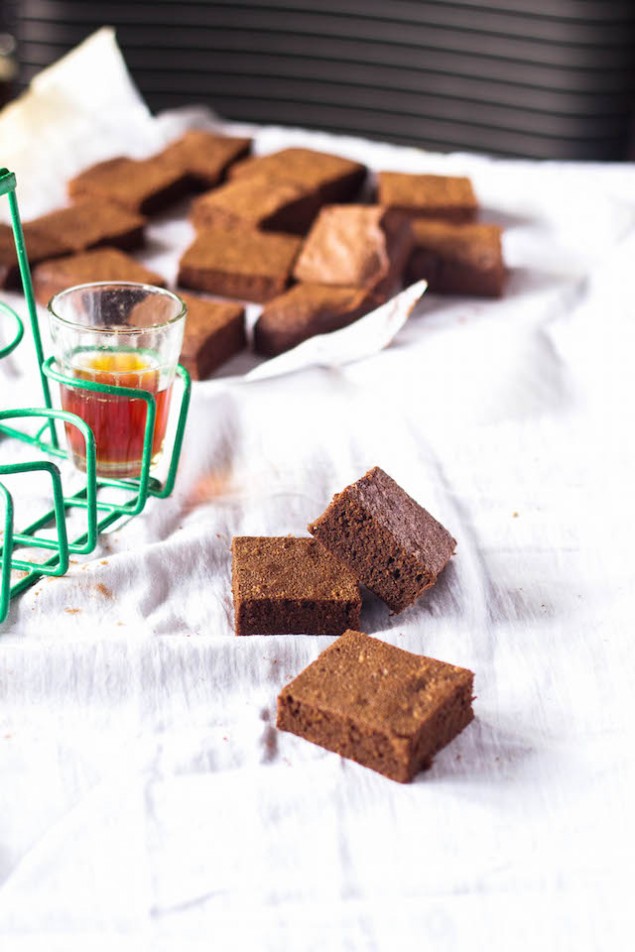 All you need to do is follow the recipe for making your normal chocolate brownie and towards the end, once you've added your flour and the batter is ready for the oven, you add your chai spice mix and voila – you have the most fall – ready brownies!
Besides, there's minimal hassle in preparing the batter for these chai spice chocolate brownies as everything comes together beautifully in just one bowl, so that means you don't have to sweat it out scrubbing dishes as your brownies bake.
Do not whisk too much or use an electric hand or stand mixer:
Unless you want cakey brownies, incorporating air into your batter will make it light and fluffy, rather than fudgy. Besides, these chai spice chocolate brownies taste best when fudgy.Therefore, it would be best to use a wooden spoon or a rubber spatula for mixing the brownie batter.
Do not over bake your brownie batter:
See Also
Essentially, over baking will dry out your chai spice chocolate brownies and they'll have an undesirable texture. Not only are you required to bake them as per the recipe instructions, you also have to ensure that you take the brownies out of the pan in which they've baked and place the brownies on a cooling rack to cool completely. The main reason for doing this is the simple fact that since the pan is hot, the brownies will continue to bake in the residual heat, resulting in drying out of the brownies.
Line your baking tin with parchment:
This one is a no – brainer as a parchment lined brownie pan will make it extremely easy for you to take your brownies out from the pan once they've been baked.
Click here for the homemade chai spice recipe.
Print
Spiced Chai Brownies
Favorite fudge brownies receive warm autumn flair from a homemade blend of chai spice.
Author:

Samina Patel

Yield:

16

small brownies

1

x
Category:

Dessert, Chocolate, Baking
85

grams

(3 ounces) dark chocolate, chopped roughly

90

grams

(3.17 ounces) butter, room temperature

100

grams

(3.5 ounces) caster sugar

2

leveled tablespoons cocoa powder

3

large eggs

60

grams

(2.1 ounces) all purpose flour

2 teaspoons

Chai Spice mix (see the link above for the recipe)
Instructions
reheat oven to 180 degrees Celsius. (350F)
In a bowl, add the chocolate and butter and place over a heavy bottomed saucepan containing gently simmering water. Make sure the bowl does not touch the simmering water and stir to melt the chocolate and butter together.
Alternately, you can also use the microwave to melt them in short 10 second bursts and stirring well.
Once the chocolate looks silky smooth and melted, add the caster sugar, cocoa powder.
Add eggs one at a time and incorporate well between each addition.
Add the flour and fold it in the mix.
Add the Chai Spice mix and mix well.
Pour in an 8 x 8 inch baking pan that has been lined with baking parchment.
Bake for 15 – 18 minutes or until a knife inserted into the center comes out clean.
Take it out of the pan once baked and let it cool completely.
The flavor and fudginess usually develops a few hours after the brownie is baked.
Samina Patel
Just a simple girl with a fancy camera and a well greased cake tin.