Khalilah Ramdene takes a flavorful trip back to Spain with a cup of Bon-Bon coffee.
By Khalilah Ramdene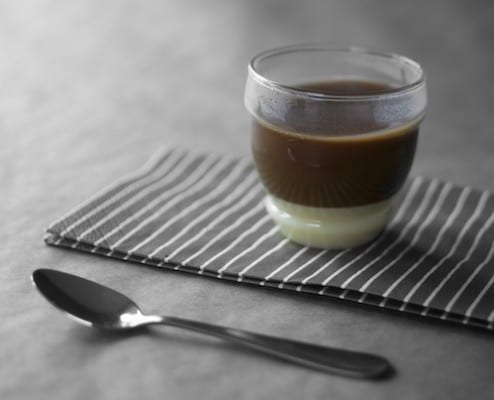 Of all the espresso drinks, lattes are my go-tos. But every now and then I'll make a bon bon and get whisked away to memories of the cafés in Spain. The bon bons is a Spanish-style café drink that layers espresso over dulce de leche,  also known as sweetened condensed milk. The visual contrast of these two ingredient—the espresso and condensed milk— alludes to the total sensory experience this drink creates. Once the layers are mixed the espresso takes on a mellow carmel taste. Try a bon bon the next time you're looking for a sweet and sophisticated afternoon pick-me-up.
See Also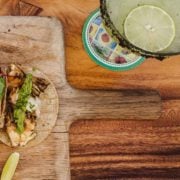 To prepare a bon bon you need to make a pot of your favorite stovetop espresso. I recommend Illy —even stopetop it still produces a rich and smooth espresso. Add the desired amount of dulce de leche to a glass and poor the espresso on top. Stir to combine & enjoy!

Hali Ramdene
Hali Ramdene is a food editor with Better Homes and Garden magazine. Her love of food stems from the subtle magic it brings to the everyday. She studied Gastronomy at Boston University and writes at HaliRamdene.com