Slow Cooked Skirt Steak and Onions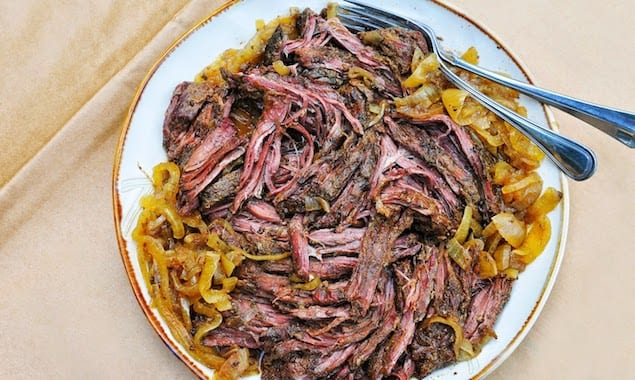 An easy recipe to create succulent steak perfect for salads, in between grilled bread, or sauced in tacos.
By Sherron Watson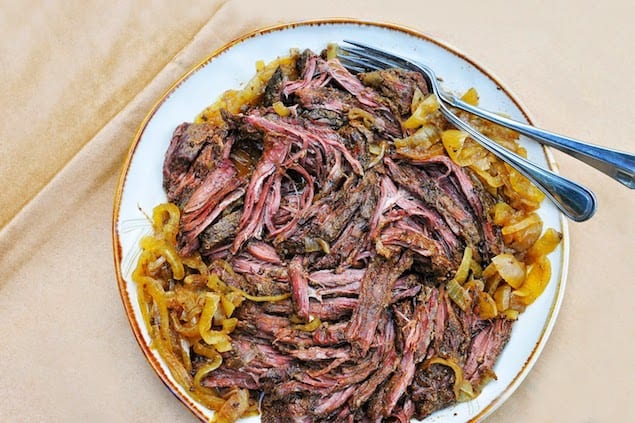 Easy dinners are in full swing at our home. I am utilizing our slow cooker as often as I can. I like having the steak ready and feeling like I put very little effort into an amazing meal.
The steak can be shredded or pulled apart and used in tacos, on top of salads (like the picture above), eaten with a side dish or shoved between two pieces of your favorite bread and grilled.
See Also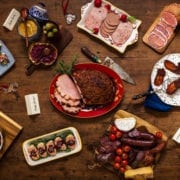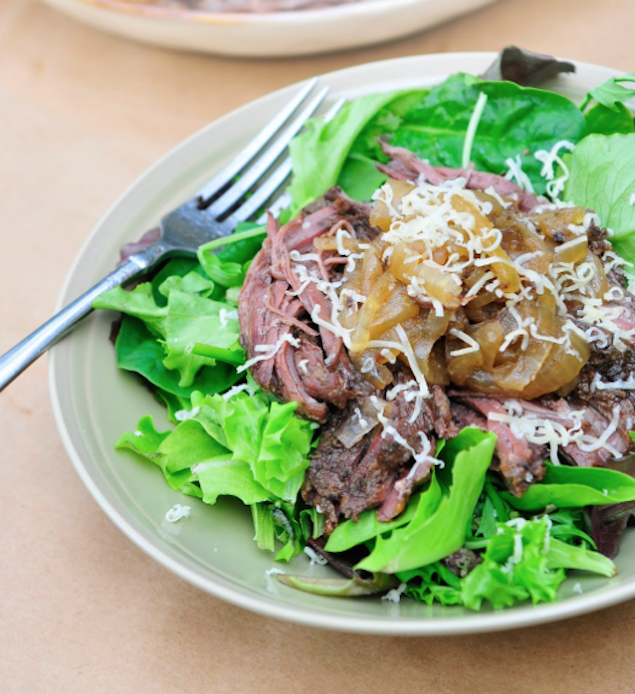 Slow Cooked Skirt Steak and Onions
An easy recipe to create succulent steak perfect for salads, in between grilled bread, or sauced in tacos. Recipe adapted from Louanne's Kitchen
Ingredients
2 lbs skirt steak
2 teaspoons of garlic powder or 3 cloves minced
1.5 teaspoons cumin
1 teaspoon salt
1 teaspoon Italian Seasonings
1 teaspoon of black pepper
½ teaspoon onion powder
2 large onions, sliced thin
½ cup of water
Instructions
Combine skirt steak and seasonings in a large storage bag and marinate over night.
Cut onions thin. I used my spiralizer to thinly slice the onions. Place onions in the bottom of a large slow cooker. Lay steak on top of onions. Add cup of water. Cover.
Cook on low for 8 hours. Remove steak, shred or pull apart and serve. I served the onions and the steak on a platter and let my family decide if they wanted a salad or to use it in some gluten free tortillas I had on hand. If served with the tortillas then make sure and have some yummy toppings too.
Sherron Watson
Sherron Watson is a writer and photographer. Her passion for food started at a young age while working with her family in their restaurant business. A career in photography gave her the experience she needed to start capturing images of her favorite dishes. This led to the creation of her blog: simply-gourmet.com. She is currently a food writer for Capital Style Magazine in Annapolis, MD.