Kristina Wiley finds herself 'winning' with this great left-over pork and brie sandwich.
Text And Photo By Kristina Wiley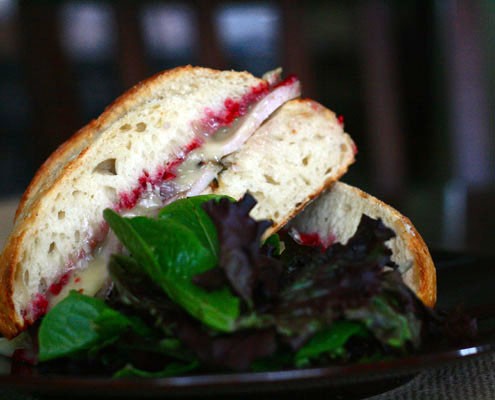 I have to admit, as much as I love big holiday meals – my favorite part is actually (wait for it)… The Left-Overs. There are always loads of leftovers and  I love it. Strange, I know. At Thanksgiving, it's that turkey sandwich with fresh oven roasted turkey that I SO look forward to.  At Easter, it's the left over honey-glazed ham sandwiches!
This is an idea I came up with last week when using up the rest of our dijon honey-maple glazed pork tenderloin.  The outcome? "Uh, winning!" This is so simple, that I can't really call it a recipe. There are no precise quantities or measurements.  It's more of a make it how you like it kinda meal! Gotta love customization! Add as much meat and/or cheese as your prefer. However, the raspberry sauce is a different story – you will all be fighting over who gets more! You must divvy it up fairly (or at least make everyone think you are)! hah
Please do yourself a favor and remember this sandwich when you are trying to get rid of those ham or pork leftovers – you will thank me!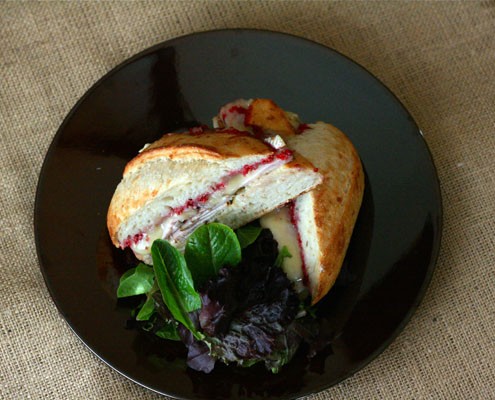 See Also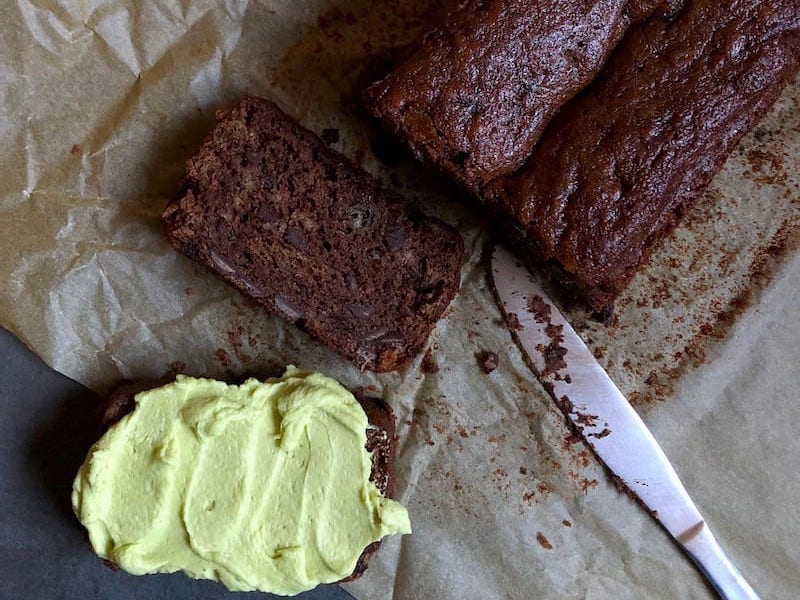 Print
Sliced Pork Tenderloin, Raspberry and Brie Toasted Sandwich
A delicious sweet and savory sandwich made from leftover holiday ham or pork tenderloin.
Author:

Kristina Wiley

Prep Time:

20 mins

Cook Time:

20 mins

Total Time:

40 minutes
12 oz

(

340 g

) bag of frozen raspberries

1/3 cup

sugar

1

TBS lemon juice

1 teaspoon

corn starch mixed with 2 tsp water
Bread of Choice (Demi Loafs, Ciabatta Bread, French Baguettes)
Leftover Thinly Sliced Pork (or sliced Ham), fully cooked
Brie Cheese, Sliced
Instructions
Heat Raspberries, sugar, and lemon juice in a saucepan over medium high heat. Heat until raspberries come to a low boil (takes about 10-15 minutes). Add the cornstarch (premixed into the 2 teaspoons of water). Simmer for 2-3 more minutes, stirring constantly. Remove from heat and set aside.
Preheat oven to 350ºF. Slice bread in half lengthwise and place both halves into oven (cut side up) until heated through and beginning to toast (about 5-7 minutes). Remove from oven and layer the ham/pork and brie cheese on one half. Place back into oven until cheese is melted and ham/pork is heated through (about 8-10 minutes).
Remove from oven and drizzle top half with a few tablespoons of raspberry sauce, and place it on top of the half with the ham/pork and brie. Be prepared to absolutely devour!
Kristina Wiley
Kristina Wiley is the South Florida blogger behind the blog My Life as a Mrs. She is passionate about food, entertaining, and life. She writes about cooking as a joy that can be used to bring friends and family back together around the dinner table; be it quick and easy weeknight meals or full on multi course dinner parties.