A beautiful loaf of sweet bread with a swirled design that is easier to accomplish than it may appear.
By Kristin Rosenau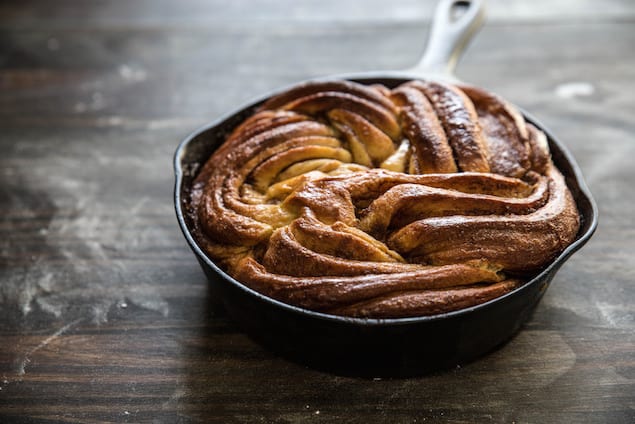 When I imagine rolling pins and sheets of dough, I think of my grandmother. When I was young, just tall enough to peer over the kitchen counter, I would watch her construct German dishes from scratch. A bowl of dough was her beginning—a blank slate. She would create her coveted bread rolls in the palms of her hands. A long cylinder would be cut into logs to create shoop noodles. Sheets were rolled, paper thin, and coiled for strudels (which were later unraveled by greedy, hungry hands).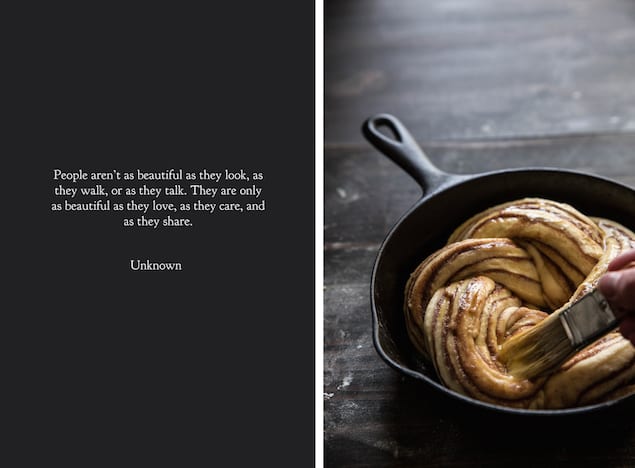 I am learning to see dough as a blank slate, a starting point instead of an unfinished product. Though my motions may still be clumsy, inexperienced from my few years, I can feel the progress beneath my fingertips. This past weekend, I kneaded together a sweet dough, challenging myself to roll it into a shape new to me. I have long admired braided and swirled breads for their intricate designs and used the pattern as my inspiration.
Though braided and swirled loaves may often look beyond the reach of a home baker, I can assure that most are well within the realm. This dough begins as cinnamon rolls do—a rectangle, which is rolled into a coil. Instead of being cut into individual rolls, however, the dough is split lengthwise down the center and the inside is revealed. The dough is braided, the ends pinched together, and it goes into the pan to bake.
See Also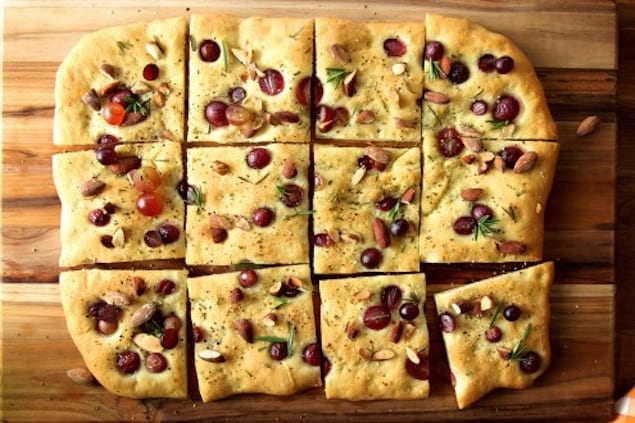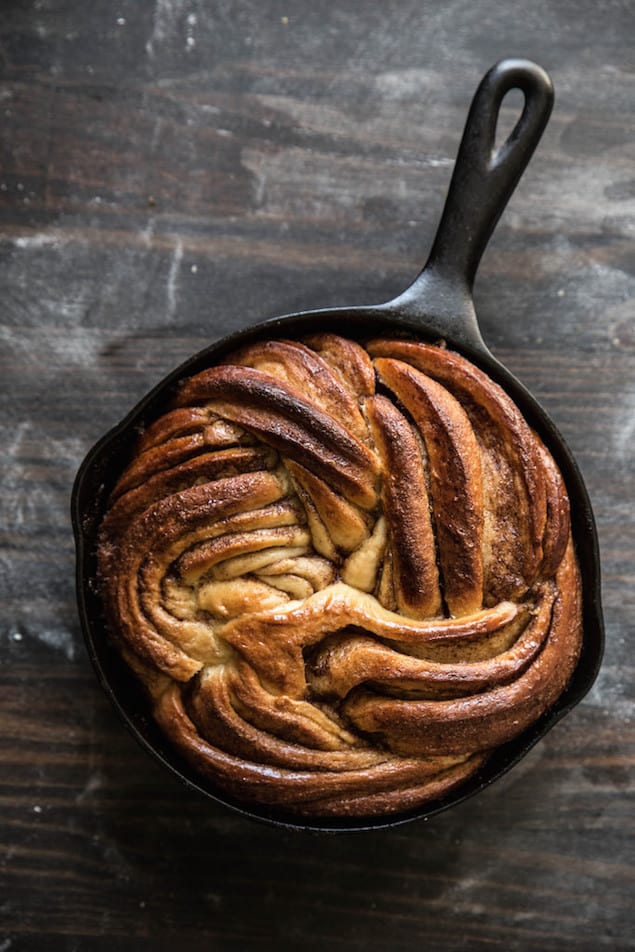 For another delicious bread recipe, try these Honey Rolls.
Skillet Cinnamon Sugar Bread
A beautiful loaf of sweet bread with a swirled design that is easier to accomplish than it may appear.
Recipe Type:
Baking, Bread
Ingredients
Dough
½ cup (120 ml) milk
3 tablespoons (43 grams) butter, melted
2 to 2¼ cups (250-280 grams) all purpose flour
¼ cup (50 grams) granulated sugar
1 large egg
1½ teaspoons active dry yeast
½ teaspoon salt
Filling
⅓ cup (66 grams) brown sugar, packed
1 tablespoon ground cinnamon
3 tablespoons (43 grams) butter, room temperature
1 large egg, beaten
Instructions
Dough
Warm milk and butter until about 100 degrees F (38 degrees C), or until lightly warm to the touch. Transfer to a large mixing bowl and add 2 cups flour, sugar, egg, yeast, and salt. Fold together until the batter forms a dough. If the dough is too sticky, add more flour by the tablespoonful until it begins to form a ball. On a lightly floured surface, place the the dough and knead until smooth and elastic, about 5-8 minutes. Form into a ball.
Transfer the dough to a lightly oiled bowl. Cover and allow the dough to rise in a warm environment until doubled in volume, about 2 hours.
Filling and Assembly
Preheat oven to 375 degrees F (190 degrees C).
In a small bowl, mix together the brown sugar, cinnamon, and butter until it forms a uniform spread. Set aside.
On a lightly floured surface, roll out the dough to approximately an 11 x 15-inch rectangle. Using an offset spatula, spread the brown sugar mixture uniformly on the dough, leaving a ½-inch border around the edge. Starting lengthwise, roll the dough until coiled. Pinch together the edges to seal.
Using a sharp serrated knife, cut the coil in half lengthwise and face the inside upwards. Pinch together one end of the dough and braid the two long strands, facing the cut side upwards at all times. Pinch together the remaining end. Form the dough into a circular shape and pinch together the pinched ends. Transfer the circle to a lightly greased cast-iron pan or 10-inch round cake pan and brush with the beaten egg. Bake for 25-30 minutes, or until dark brown and fragrant.
Run a knife around the outside of the pan and allow to rest for 15-20 minutes before serving.
Kristin Rosenau
Kristin Rosenau is a baker and science teacher with a serious sweet tooth. She began an affair with butter and sugar fresh out of college and her love for baking has only matured since. The voice behind the blog Pastry Affair, Kristin develops recipes for the home cook, combining classic recipes and homespun flavors with a dash of honesty.