No longer just for desserts, we've found 6 new savory peach recipes for summer.
By Relish
This article has been posted with permission and originally appeared as 6 Savory Ways to Eat Peaches on Relish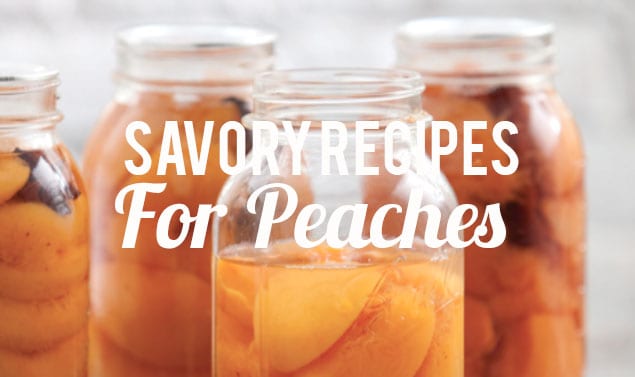 Juicy, fresh peaches are traditionally known for their leading roles in desserts; but why tie such a sweet and pretty summer fruit down to just one course? We say unleash the peach's full potential in salads, salsas and appetizers—and we suggest starting here, with any of these six recipes we're particularly found of.
Peach Salsa with Jalapeño and Cilantro
This salsa is a perfect topping for grilled steak or poultry, but is equally good when served with a handful of tortilla chips. We love how the diced peaches' sweetness is balanced by the spice of the jalapeños and chopped onions. Get the recipe.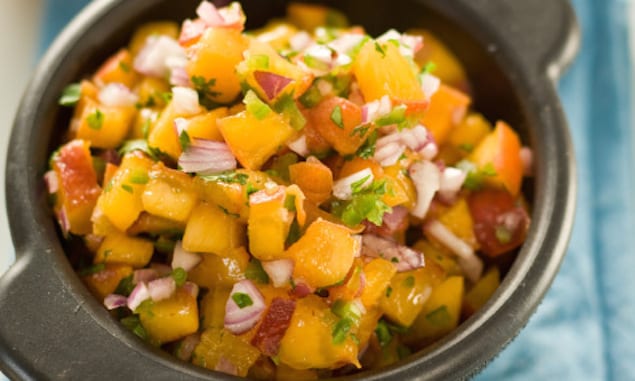 Peach and Prosciutto Salad
A mix of sliced peaches and salty prosciutto atop of a bed of arugula makes this salad an easy and light meal. Get the recipe.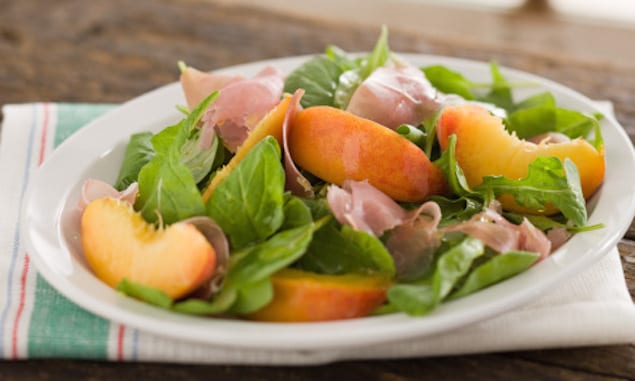 Mark Boughton
Fried Green Tomatoes with Peach Chutney
Fried green tomatoes are just as iconic as peaches in the American South. Mix the two together, and you're in for a dish that will be a guaranteed classic. When purchasing ingredients for the dish, be sure to pick your produce carefully, you'll want to use only the freshest and best fruits from your local market or farm stand. Get the recipe.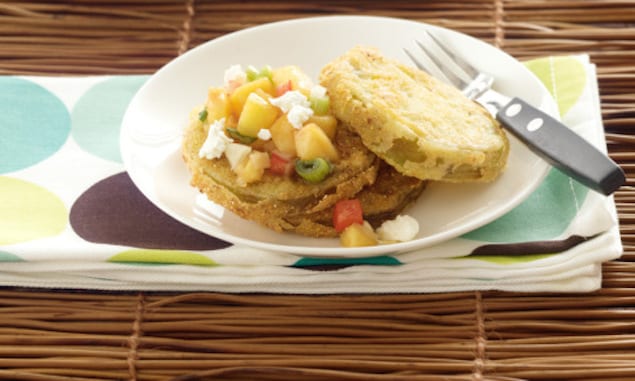 The Peach State Grilled Salad
Grill fruit? Trust us—it's a heavenly experience. This salad, boasting plenty of vegetables, combines warm peaches, arugula and masculine greens, before being topped with creamy goat cheese. Laced with hues of gold, emerald and coral this salad is colorful and reflective of summer. Get the recipe.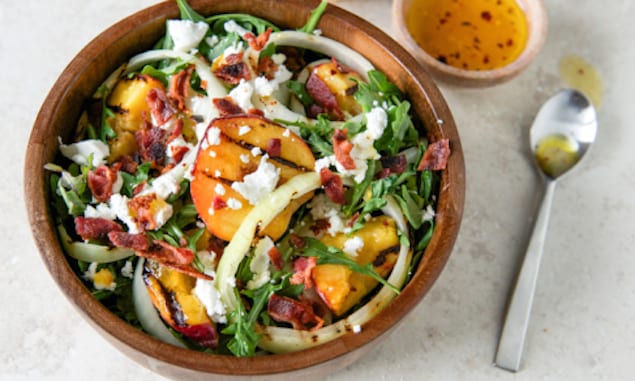 Jessica Merchant
Canned Peaches with Bourbon
The best way to preserve the taste of peaches long after the season is over is to can. Adding bourbon to the peaches will give a smoky flavor that can't be beat. Use your canned peaches in chutneys, salads, and yes, poured over sweet indulgences too. Get the recipe.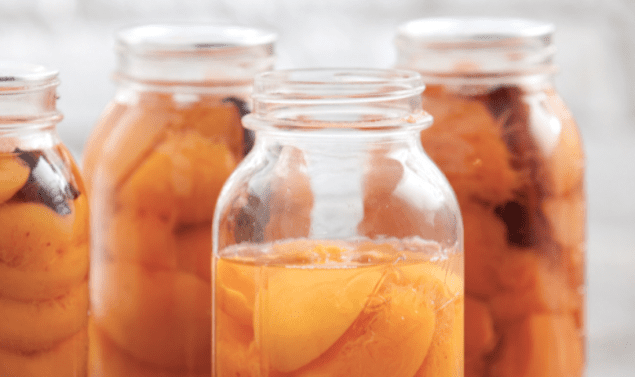 Steve Legato
Baked Peaches with Brie
With only four ingredients, this peach-centered dish is simple yet decedent. The sweet nectar of peach juice combined with the mild cheese will make for a delectable appetizer. Get the recipe.