PARTNER POST: Reinvent potato recipes to be fresher and lighter in the new year. Make it your resolution to try these dishes as nutritious packed lunch ideas.
A hearty shrimp soup is loaded with warm nutrients from red potatoes and turnip greens. Delicious and rejuvenating all in one bowl.
By Susan Benton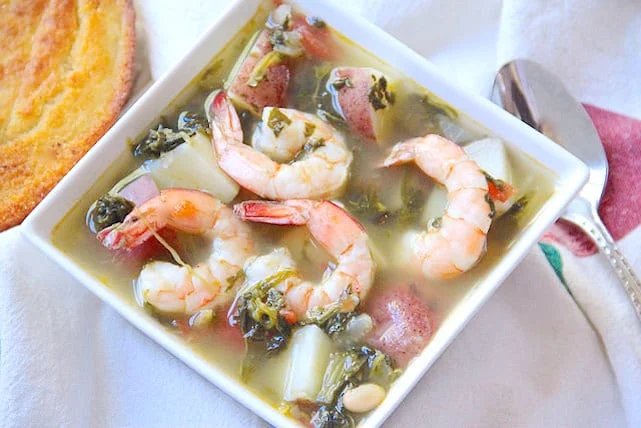 After indulging over the holidays, most of us can use a natural and fresh recipe. The US Potato Board provides inspiration, information, tools and education to potato lovers all over the world. Rich in potassium, vitamin C, and containing zero fat (until loaded with bacon, butter and sour cream), I happen to be a fan of potatoes, the most versatile root vegetable.
Along the Gulf Coast we have had a very mild winter, but this week the temperatures have dropped, and tonight it will be below freezing! Of course, by the end of the week it will be in the 70's again, however, I am always in the mood for soup, cold or warm weather.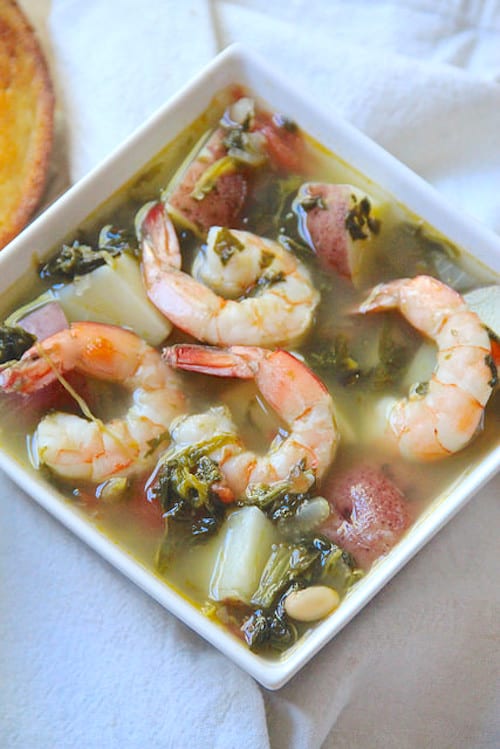 This particular recipe is filled with turnip greens that are rich in calcium, vitamin K, and also known to be an excellent source for detoxification. Locally sourced Gulf shrimp are added as a fantastic source of vitamin B12 (brain health), and omega 3 fatty acids that help reduce cardiovascular problems. The red potatoes, one of the 9th wonders of the world, are also one of my favorite potato varieties as you can cook just about anything with them. They are a staple in my low-country boils, crawfish boils, and in holiday recipes like my roasted red potatoes with sea salt and rosemary. In this soup recipe, the red potatoes are adding an excellent source of fiber, as I mentioned before are a superior source of vitamin C, and have three times the potassium per serving than a banana. Throw in all the extras like the fennel, garlic, onions, tomatoes and herbs to name a few, and you will be thanking that bowl of goodness you are holding for being so tasty and nourishing your body as you savor each bite.
Here's another fun way to feature red potatoes.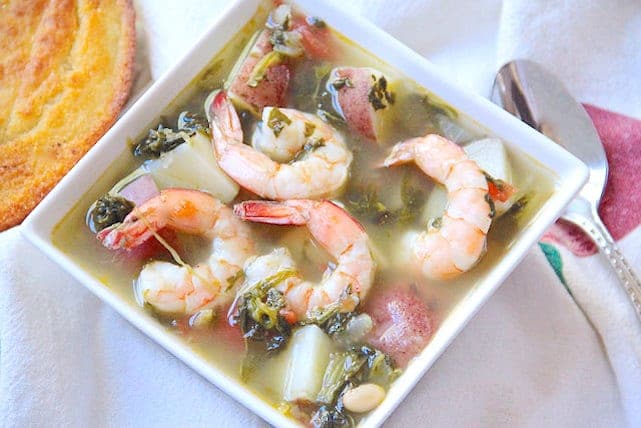 Shrimp and Red Potato Soup
Susan Benton
A hearty shrimp soup is loaded with warm nutrients from red potatoes and turnip greens. Delicious and rejuvenating all in one bowl.
Ingredients
1

Tbsp.

olive oil

1

cup

chopped onion

1

bulb fennel

trimmed and chopped

6

cloves

garlic

minced

1

bunch turnip greens

washed well, tough stems removed and leaves (chiffonade) finely chopped. Do not throw away the white turnip at the end of the green, as the turnips can be mashed or pureed with potatoes for later use as a delicious side dish.

1

can

28 ounces San Marzano tomatoes, rinsed, drained and diced

8

red potatoes quartered

1/2

cup

dry white wine

2

32-ounce containers low sodium vegetable or chicken broth

1

lb.

extra-large fresh shrimp

peeled, deveined and tails removed (tails on for optimal presentation)

1

Tbsp.

chopped fresh rosemary

1

tsp.

kosher salt

1/2

tsp.

ground black pepper

1/4

tsp.

cayenne pepper

Flat leaf parsley or cilantro

chopped (optional garnish)
Instructions
In a large Dutch oven, heat oil over medium heat. Add onion, fennel, and garlic; cook for 5 minutes, stirring occasionally.

Add turnip greens and tomatoes and cook until turnip greens are tender, stirring frequently, about 15 minutes.

Add wine; cook for 2 minutes, stirring occasionally. Gradually stir in broth and red potatoes.

Bring to a boil over medium-high heat; reduce heat and simmer for 25 minutes. Add shrimp, rosemary, salt and pepper; cook 5 to 7 minutes more until shrimp are firm and pink (do not overcook shrimp).

Garnish with parsley or cilantro, if desired. Serve with warm cornbread or your favorite crackers.
Notes
Recipe can be altered by adding 1-2 cans of drained and rinsed cannellini beans for additional fiber.
Substitute: Kale or your favorite soup worthy leafy green.
Vegetarian Option: For a creamy, smooth and silky green soup, leave out the shrimp and use vegetable broth, then transfer the soup to a heavy-duty blender. Puree the mixture for 2-3 minutes or until the soup is completely smooth. Transfer the pureed soup back the Dutch oven, and stir in additional vegetable broth until it is the thickness desired. Top with a dollop of yogurt.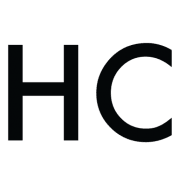 Susan Benton
Susan Benton is the go to resource for foodies visiting Pensacola to Panama City Beach. She is a food and travel journalist with published articles and photography in many local, regional and national publications. Her website is 30AEATS.com where she writes about the secrets of Gulf Coast food.