PARTNER POST: The versatile potato is perfect in a multitude of recipes showcasing flavors from around the globe. Get creative with your spuds.
Take shepherd's pie to a new level fit for entertaining with these shepherd's hand pies. They're loaded with hearty potatoes, enveloped in a buttery crust, and easy to bang out in 30 minutes.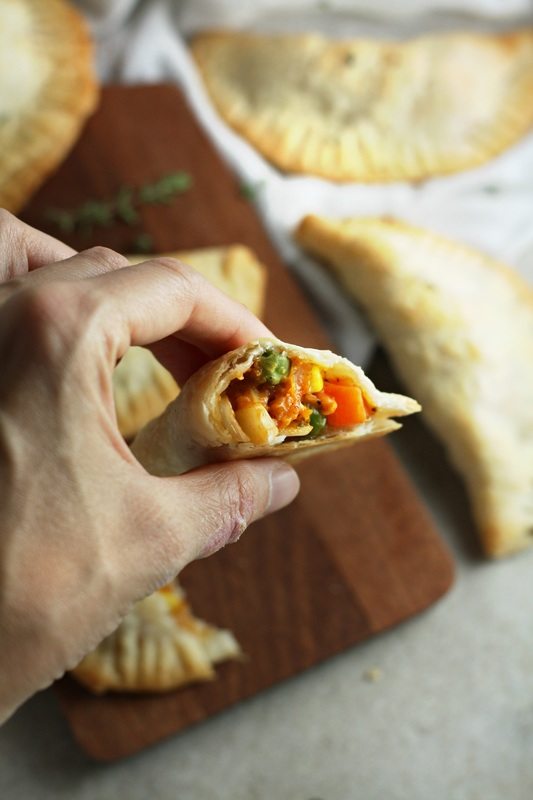 You know when you have company coming over and you have zero idea what to make for them? You want something easy. Something unique. Something delicious. Something that says "I slaved away all day just for you" but also "this was a breeze" because admit it, we like people to think both. And you want it done in 30 minutes and the kitchen cleaned and candles lit and your hair perfect and the dogs to stay off the couch.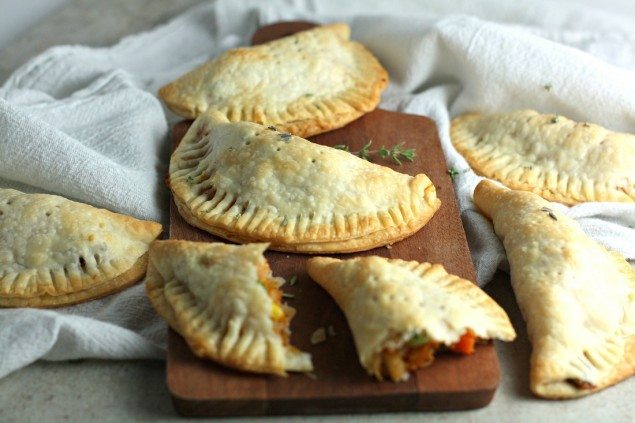 I can help with all of that. Ninety percent of that. Fifty. I can help with fifty percent of that, the part about making something unique and delicious and easy!
Shepherd's pie hand pies. Ohhhhh yes.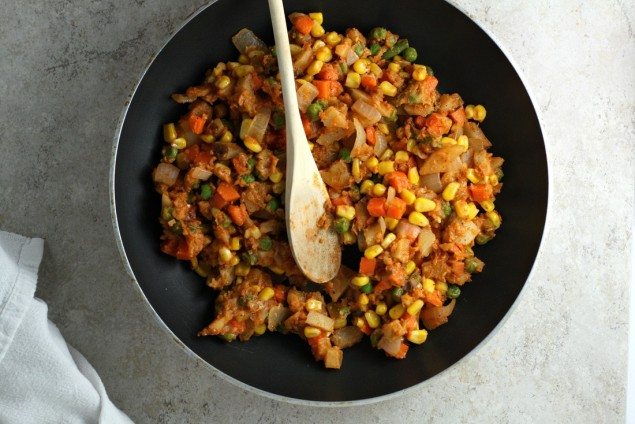 Now that the season's changing, we'll be cooking tons more potatoes. We use them in everything! Potato soup, potato casseroles, baked potato, roasted potato. We put sweet potato in all of our salads and fried potatoes on pizza. Can you think of an ingredient that's more versatile than potatoes? They're hearty and healthy and they are vegetables, which feels like cheating, but it's totally not. Potatoes are a fantastic source of vitamin C, a good source of potassium (more than a banana!) and vitamin B6, and they're fat-free, sodium-free and cholesterol-free.
And they taste great in shepherd's hand pies. You know.
These little pies are easy peasy and can be customized however you like. Here, we're using russet potatoes, mixed veggies and beef brisket, but you can easily tweak the meat (ground beef, chicken, vegetarian, etc.) to your liking. Also, you can make the inside mixture ahead of time (it will keep fine in the fridge for two days) and assemble and bake when you're ready.
See Also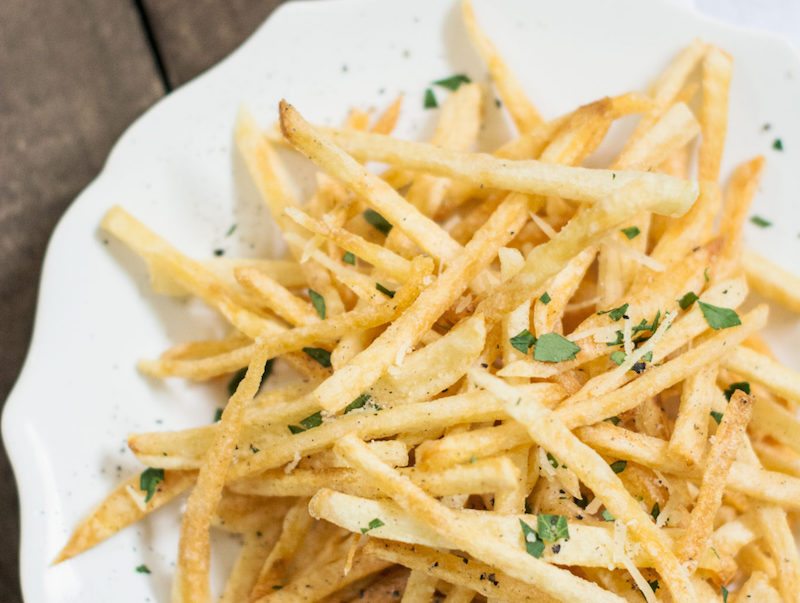 For another delicious potato dish, click here for the Potato Farl recipe.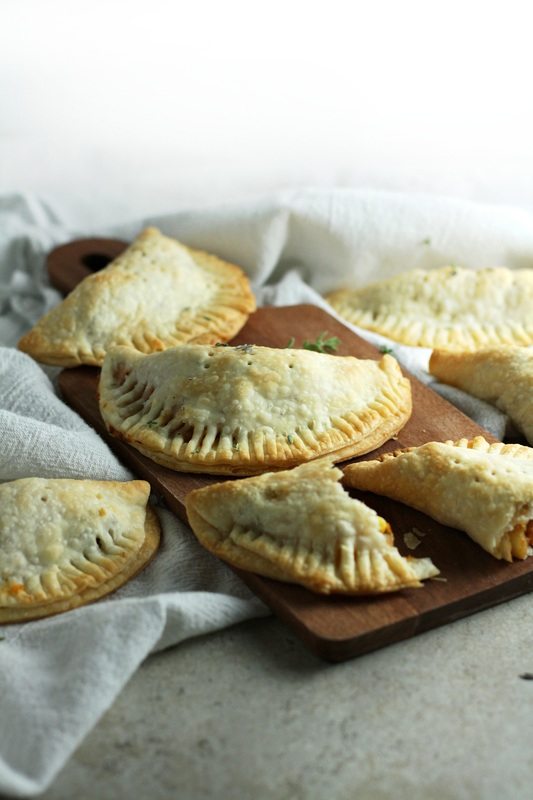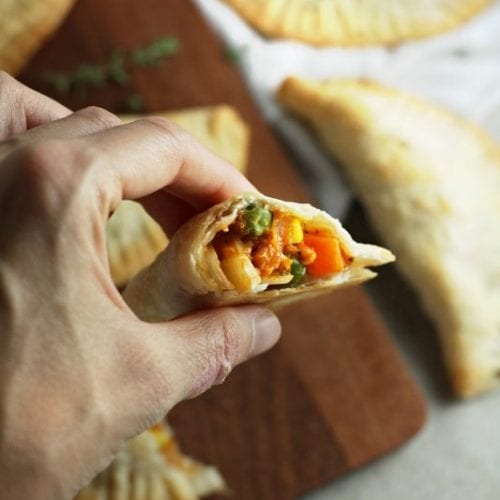 Sarah Mason
Ingredients
2

tablespoons

olive oil

½

white onion

diced

2

russet potatoes

peeled, diced

¼

teaspoon

salt

¼

teaspoon

pepper

1

tablespoon

fresh thyme

chopped

½

tablespoon

fresh rosemary

chopped

1

cup

mixed bag of frozen peas

corn and carrots

½

cup

beef broth

3

tablespoons

flour

1

cup

brisket

or beef of choice, cooked, shredded

4

12-inch pie crusts

1

tablespoon

butter

melted, for brushing
Instructions
Preheat oven to 450°F. Line a baking sheet with parchment paper.

Heat olive oil in a skillet over medium heat. Add onion, potatoes, salt, pepper, thyme and rosemary. Cook, stirring occasionally, for 5 minutes or until onions are translucent and potatoes are softened. Add frozen peas, corn and carrots.

Add beef broth; bring to a simmer. Fold flour into the mixture until integrated. The mixture should thicken. Add brisket. Cook for 5 minutes or until all ingredients are heated through. Remove from heat.

Cut raw pie crusts into circles approximately 5 inches in diameter. Fill the center of each crust with the potato mixture. Do not overstuff – you will have some mixture leftover. Fold over the crusts to create a half-circle and press the edges together with your fingers. Decorate the edges by pressing with a fork, if desired. Brush the top of each pie with melted butter.

Line each hand pie evenly over the prepared baking sheet and bake for 10 minutes or until crusts are golden brown.
Notes
When adding the beef broth and flour, I like to push the vegetables aside first and add to an empty section of the skillet, then slowly pull the vegetables back in once my roux is underway.