Getting advice from one of Bill the Butcher's experts is like speaking to a true Meat Whisperer, and it will make you the hit of your Labor Day BBQ.
By Denise Sakaki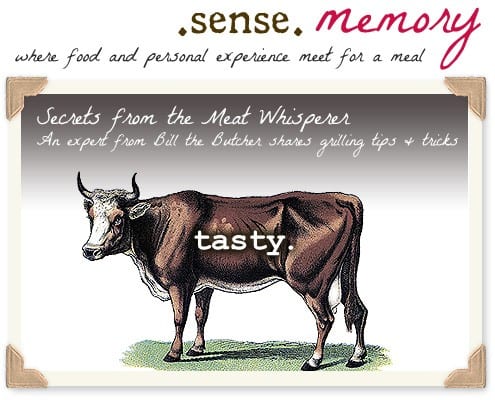 Nathan Thomas has traveled the culinary world by land and sea. Currently the head butcher at Bill the Butcher's Redmond, Washington shop, Thomas started his life in food at the early age of 16, in the kitchens of casino coffee shops in Nevada. He worked his way up to fine dining restaurants before enrolling in culinary school in San Francisco. He took his unique combination of formal education and real life experience to a research vessel for NOAA (National Oceanic and Atmospheric Administration), being the head chef for a team of scientists for six years.
Back on dry land, Nathan Thomas now adds his worldly knowledge to the team at Bill the Butcher, promoting the ideals of quality ingredients.  Selling sustainable meats as well as making their own sausages and charcuterie, Bill the Butcher is a Seattle-area favorite, with butchers like Thomas to guide shoppers and educate them over the benefits of a good cut of meat. "We buy the whole animal… we don't have boxes of filet mignon and ribeyes in the back," Thomas describes Bill the Butcher's meats. "We only carry grass-fed, grass-finished beef that has never been on a feed lot. These are pasture raised animals that live a very good life, and are respected as a food source." 
With summer barbecue season getting into full swing, getting advice from one of Bill the Butcher's experts is like speaking to a true Meat Whisperer, and it will make you the hit of the summer grill.
What are some of your favorite cuts of meat that are the best for grilling?
My most favorite to piece of meat to grill is a nice Tri-Tip. I like to marinade it in olive oil and balsamic vinegar, let it set for a couple hours then grill it so it's charred on the outside, medium rare on the inside. Some other good ones are the Western Griller which comes from the bottom round. It's a working muscle so the protein strands need to be broken down by tenderizing or marinating. I prefer to tenderize it and add some salt. It's delicious and it doesn't break the bank.  One piece I like to put in the smoker is the Texas Clod. It comes from the shoulder and has tremendous flavor. It's great to brine and smoke it on a lazy weekend. As far as seasoning a good piece of meat like a New York or Rib Eye, most people ask for a rub, but with our meat I just tell them use some salt and little bit of black pepper. Let the meat speak for itself.
When people are ordering meat from their butcher for a barbecue, are there things they should ask for, to make grilling easier or possibly more flavorful?
Don't be afraid for ask for tips, or questions about cooking if you're not 100% sure. Most butchers are here to help and will guide you to finding the best way to cook that piece of meat. Also pick the butcher's brain, ask him some different ideas on what to choose and how to cook it. You might find some great cut of meat you never heard of that is just fantastic.
Charcoal vs propane? Is one truly better than the other, or does each method have certain merit towards cooking different types of meats?
It's preference, really. Propane is easier to use and control. Charcoal gives the meat that smoky flavor and can burn hotter but you have to work at it to control the heat. I have a grill that has charcoal on one side and gas on the other.  If I am feeling lazy and want to grill I will use the gas side but if I am getting serious I will use the charcoal side.
What are the biggest mistakes people make when preparing a good cut of meat?
People use too high of flame and not cooking the meat long enough. The best way is to get the grill nice and hot put the meat on it, sear it on each side for 4 minutes, then if you have a gas grill, turn the fire off underneath it so it can cook indirectly to your liking. If you have charcoal, put the coals one side, sear over the heat, then move it so it can cook indirectly as well.
Another thing to invest in is a nice meat thermometer, and use that so the meat can come out perfect each time. 
If you are marinating the meat be sure to let the meat drip off the excess or that can cause flare-ups. I like to pull meat out of a marinade and let it sit on a rack for a minute or two, and then put the meat on the grill and use a basting brush to load more marinade on as I am cooking. 
So there's the combination to a successful barbecue: quality meats, experimenting with different cuts, a knowledgeable butcher, and knowing how to tame the flame of your grill. Thanks to Nathan Thomas and Bill the Butcher for feeding our minds as well as our stomachs!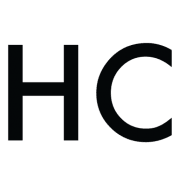 Denise Sakaki
Denise Sakaki is a freelance food writer and photographer who is always searching for the connections between food and personal experience. She is the creator of the food blog Wasabi Prime and contributor to Serious Eats, 425 Magazine and Drink Me Magazine.