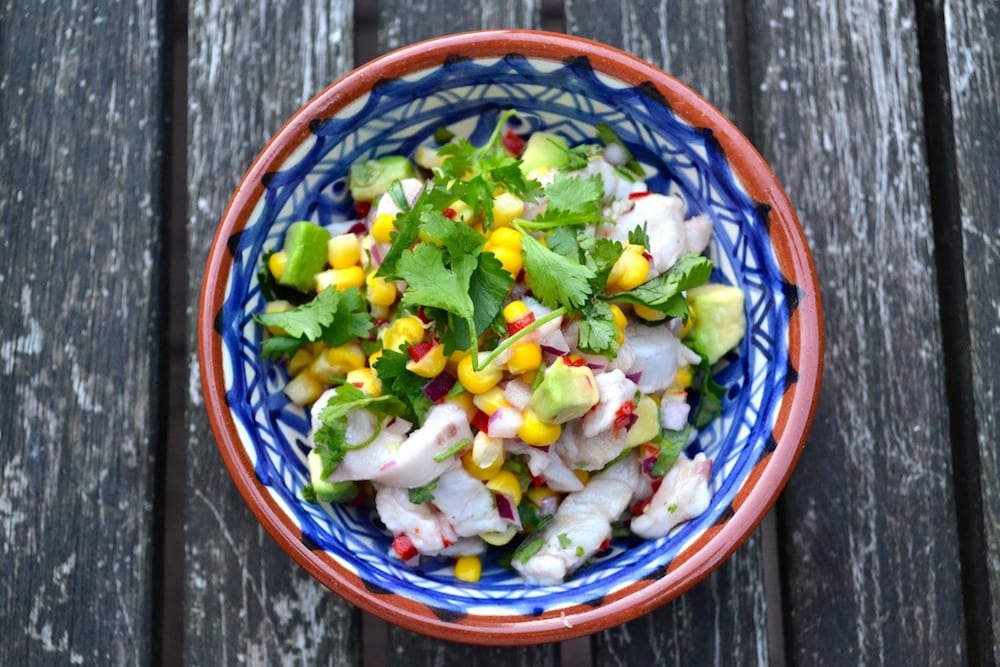 Creamy avocado and crunchy corn compliment the rich chunks of succulent seabass.
By Helena Berthon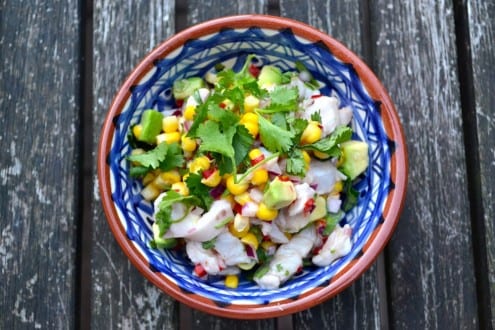 Seabass Ceviche
Creamy avocado and crunchy corn compliment the rich chunks of succulent seabass.
Ingredients
400g skinless and boneless sea bass fillets
½ red onion, finely chopped
½ tsp salt, plus extra to season
Juice of 4 limes
1 red chilli, finely chopped
2 corn on the cobs
1 avocado
Small bunch of coriander, roughly chopped
Instructions
Finely dice the onion and put into a bowl. Cut the fish into 2cm cubes or slices and add to the bowl along with the salt, lime juice and chilli and leave to marinate for about 10 minutes.
While the fish is marinating, cook the corn on the cobs then slice off the kernels. Cut the avocado flesh into cubes and add both to the marinated fish with the chopped coriander and give everything a mix.
Serve garnished with more coriander.
Helena Berthon
Helena is a huge foodie making the most of the explosive gastronomic scene in London, England. She has had her own food blog, http://hellyfillsherbelly.com, for almost two years in which she combines recipes and food styling, with witty and engaging stories. At the moment, she's working all hours in the world of food television, which although hard work, is the perfect opportunity to taste some top notch food. She loves eating, restaurants and cooking, and can't imagine a life that doesn't revolve around food.