Makhane, or Phool Makhane as they're sometimes called, are the popped seeds or nuts of the lotus plant and they make a great popcorn-replacement snack.
By Ila Dubey Dhulipala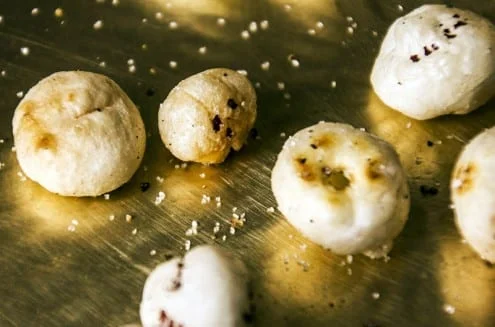 Salted Popped Lotus Seeds
Makhane, or Phool Makhane as they're sometimes called, are the popped seeds or nuts of the lotus plant and they make a great popcorn-replacement snack.
Author:
Ila Dubey Dhulipala
Ingredients
1 teaspoon ghee (or more, as needed)
2 cups of makhane
Salt and Pepper to taste
Instructions
In a heavy skillet or kadhai (wok) heat a teaspoon of ghee, and swirl it around to coat the sides.
Add 2 cups of makhane and toss well. Keep stirring over a low-medium flame for a few minutes until browned.
They can guzzle up several tablespoons of ghee if you choose to use that much! But even as less as half a teaspoon will do just as well, providing the essential aroma while roasting. (I couldn't resist adding in one more teaspoons of ghee as I stirred!
When nicely browned, aromatic and crisp, add the salt and pepper. Mix well.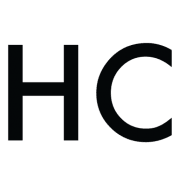 Ila Dubey Dhulipala
I'm passionate about good nutrition and maintaining a conscious kitchen and trying to make organic, healthy, and sustainable choices. With home-cooking foodies on both sides of the family, a definitely-gourmet husband, kids with equally strong and very diverse tastes, there's never a dull day, and no shortage of food for the soul, mind, body and blog.