Soup's On! There's nothing more comforting than a piping hot bowl of soup on a chilly day. In fact, once you get a load of these recipes, you may want to invest in larger bowls.
By Jeanette Morelan
This article has been posted with permission and originally appeared as 18 Slow Cooker Soup Recipes for Sweater Season on Relish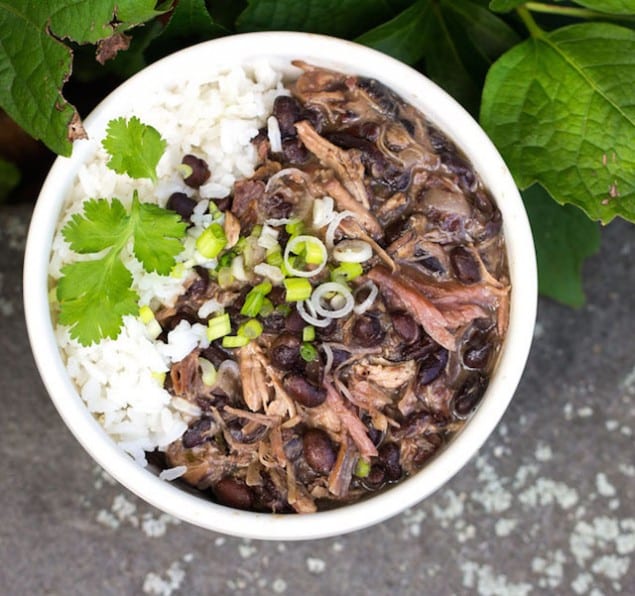 www.panningtheglobe.com
Brazilian Feijoada
Feijoada (pronounced fey-zhoo-ah-dah) is a hearty Brazilian stew of black beans and a variety of meats, simmered until they're melt-in-your-mouth tender. It's best served hot over rice and garnished with green onions and cilantro. Find the recipe here.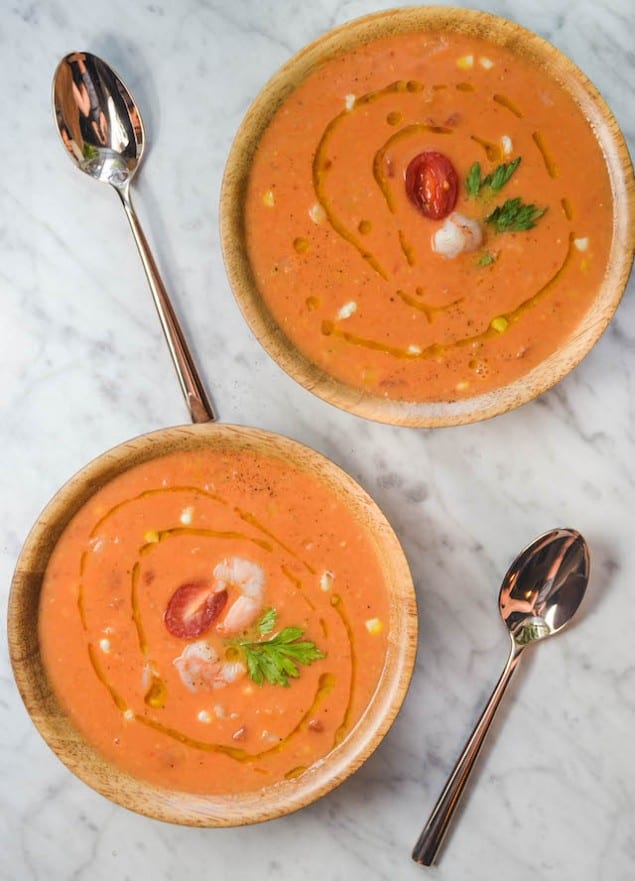 www.mymoderncookery.com
Savory Shrimp Bisque
This bisque is so rich, you'll never believe it how easy it is to make. Combine fresh shrimp with a creamy base, and you're well on your way to easy gourmet. Find the recipe here.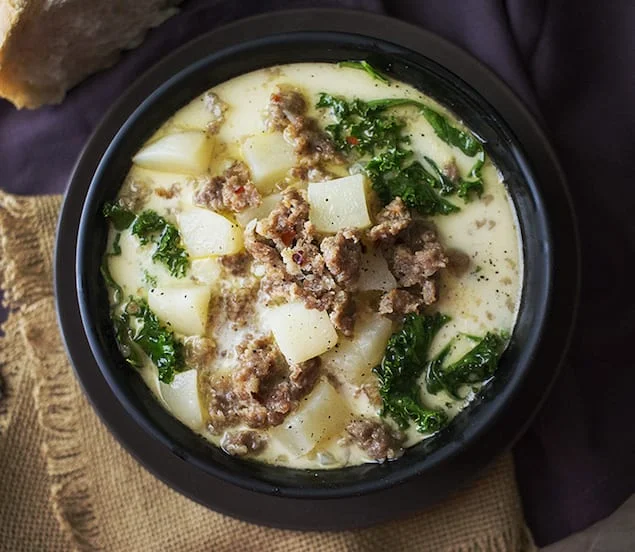 www.thechunkychef.com
Zuppa Toscana
Sausage, potatoes, kale, and garlic are key components in this traditional Italian soup. Pair with a loaf of your favorite crusty bread, and voila! Dinner is served. Find the recipe here.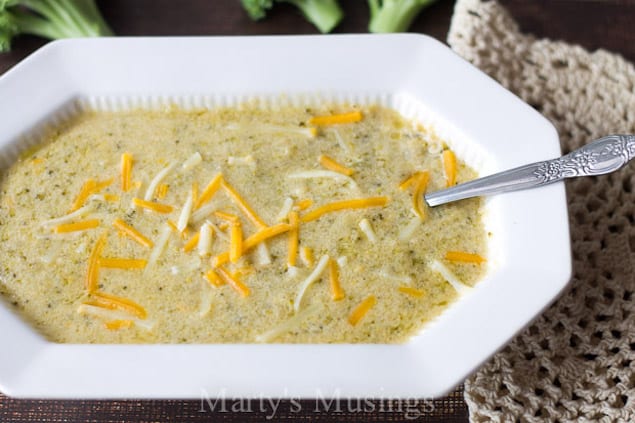 www.martysmusings.net
Cheesy Broccoli Soup
This favorite pairing of creamy cheese and fresh broccoli is a guaranteed hit. A long, slow simmer in the slow cooker makes for an extra-creamy blend of flavors. Find the recipe here.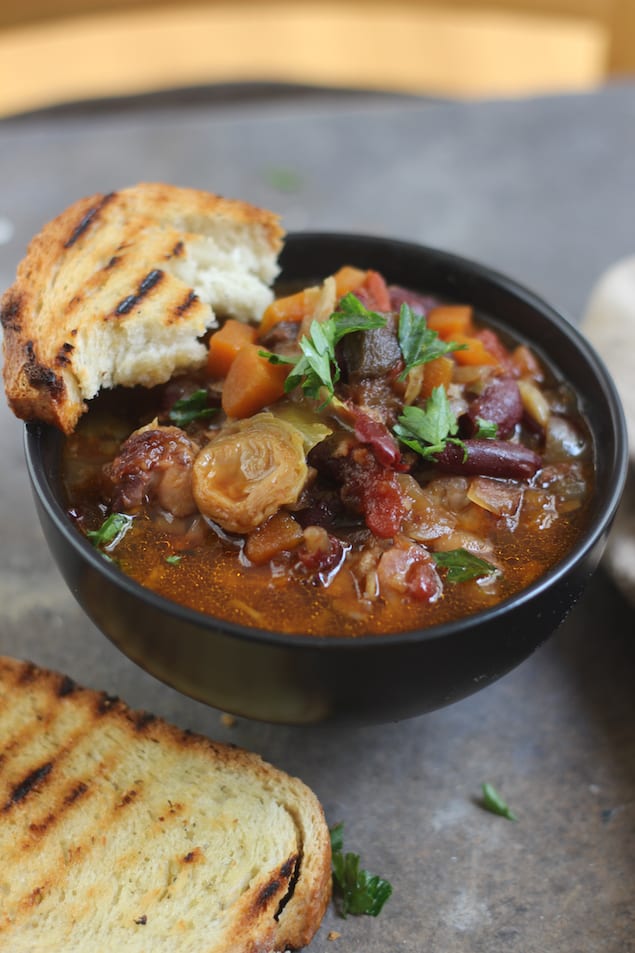 www.3pickleseat.com
Ham and Vegetable Soup
Thick sliced and toasted bread is the perfect vehicle for this savory soup. Smoked ham pairs with a variety of Italian vegetables for a perfectly salty, savory bowlful. Find the recipe here.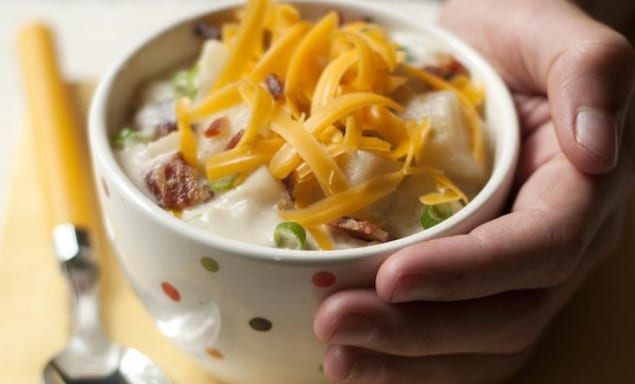 Karry Hosford
Crock Pot Baked Potato Soup
Your favorite spud-based side dish is now in soup form! Cheesy and creamy, this soup will have your house smelling downright delicious all day long. Find the recipe here.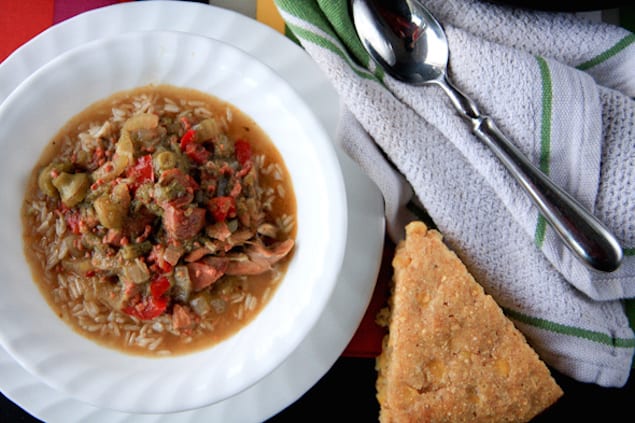 Relish
Crock Pot Chicken Gumbo
For a Cajun-infused occasion, try this zesty gumbo. Chicken, turkey sausage, peppers and okra combine to form a fun weeknight alternative to classic chicken soup. Find the recipe here.
www.lecremedelacrumb.com
Slow Cooker French Onion Soup
This famed French delicacy just became a lot simpler. The onions have plenty of time to become tender in the slow cooker, and the entire thing is finished off in the oven to allow the bread to toast and the Gruyere to reach melty perfection. Find the recipe here.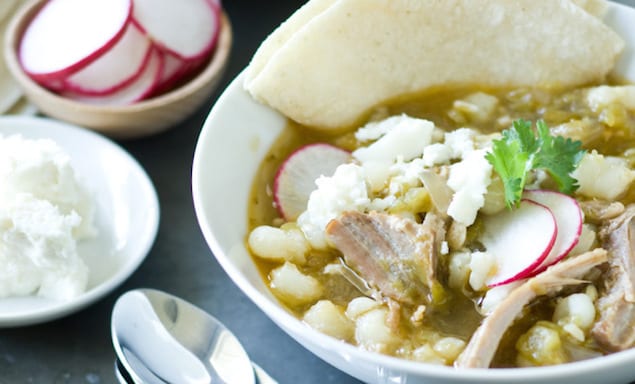 Mark Boughton/ styling: Teresa Blackburn
Crock Pot Posole
Savor Latin American flavors in this traditional meat stew featuring tender pork and white hominy. With this recipe, the beauty is in the garnish—so don't forget the queso fresco and chopped fresh cilantro. Find the recipe here.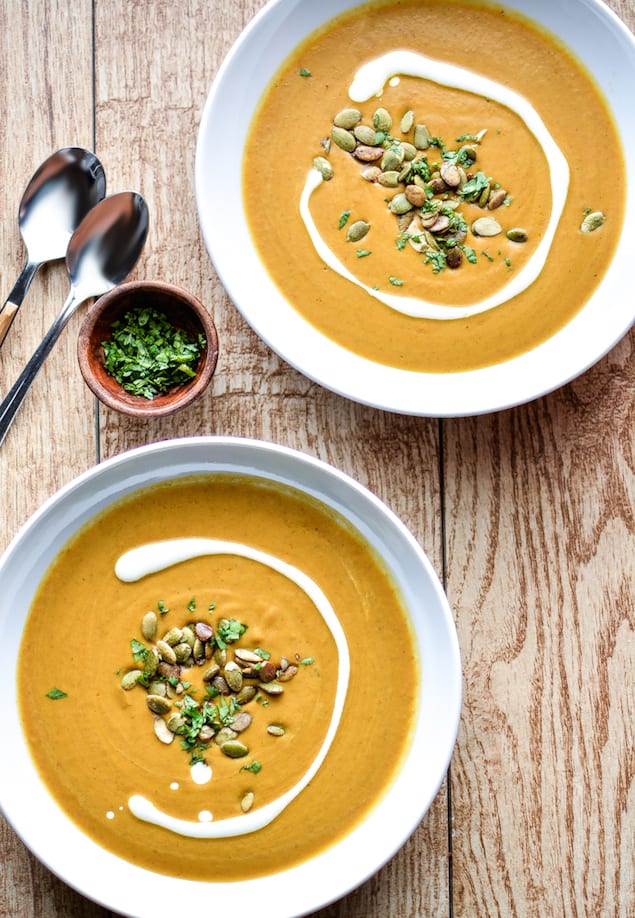 www.cookingandbeer.com
Slow Cooker Pumpkin Soup
It's never been easier to savor the best of fall than in this creamy soup. Hints of curry and cayenne provide a sweet spiciness for an ideal cold-weather cure. Find the recipe here.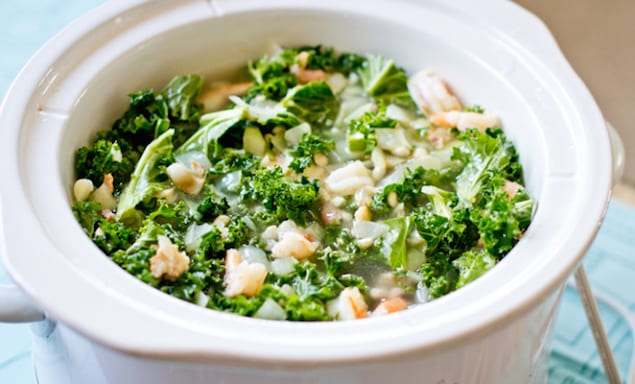 Full Measure of Happiness
See Also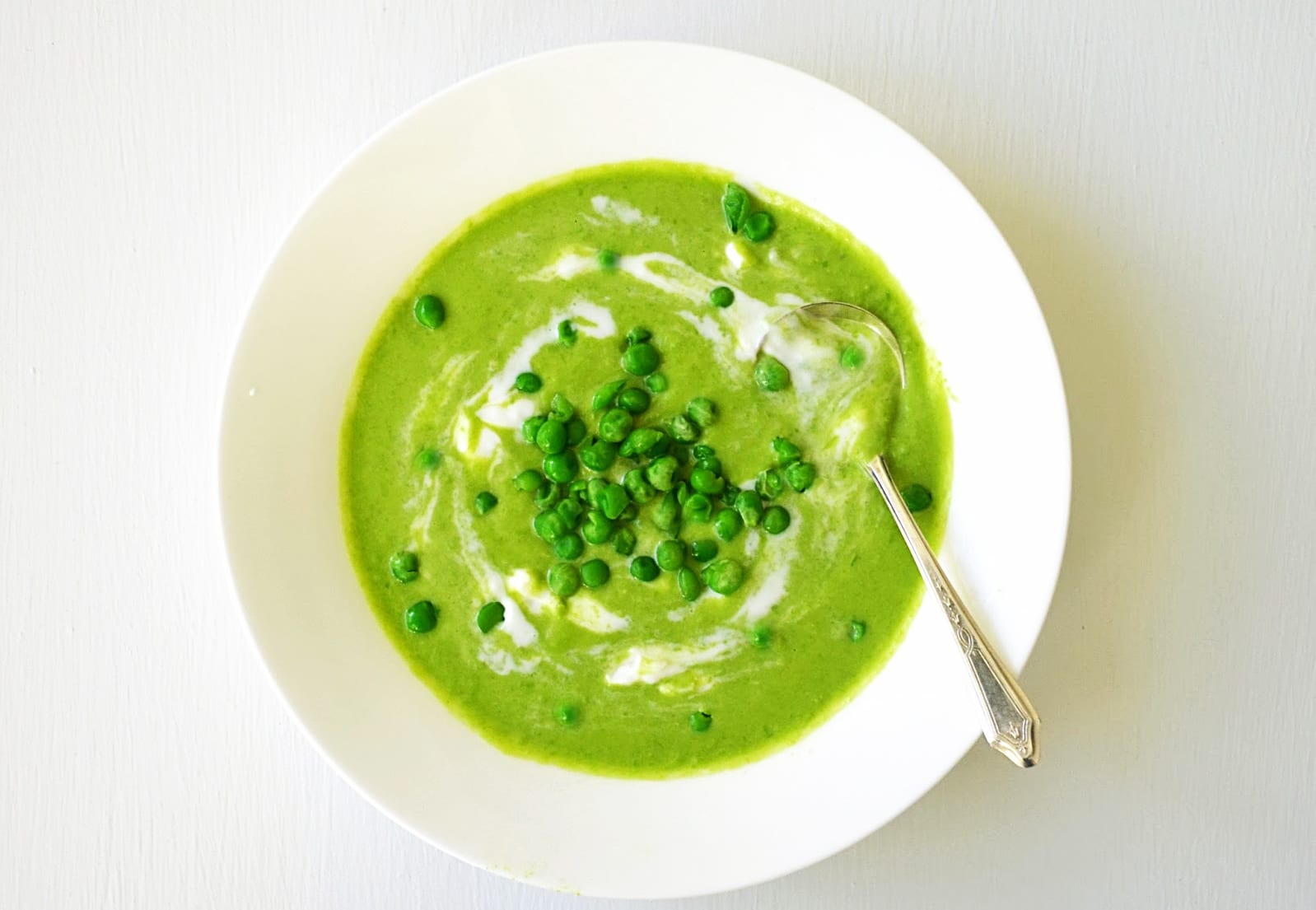 Slow Cooker Kale and Shrimp Soup
This healthful medley of kale, shrimp and white beans makes for an especially filling meal—no guilt required. Find the recipe here.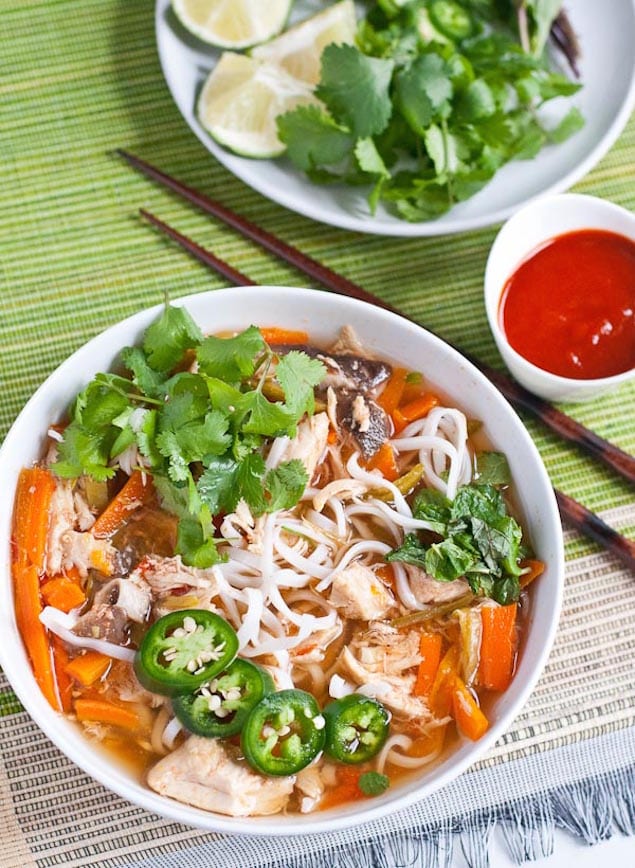 www.neighborfoodblog.com
Asian Chicken Noodle Soup
Mom's favorite—with an Asian twist. Snow peas, bell pepper, rice noodles and a hint of Sriracha make this dish bright and flavorful. Find the recipe here.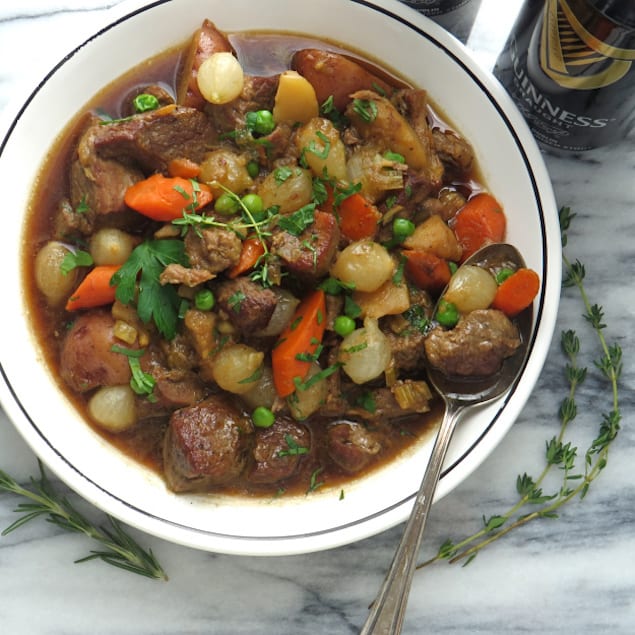 www.garlicandzest.com
Irish Lamb Stew
This recipe comes from all the way across the pond. Tender lamb and hearty vegetables are simmered in Guinness for an out-of-this world stew. Serve with Irish soda bread for the full cultural experience. Find the recipe here.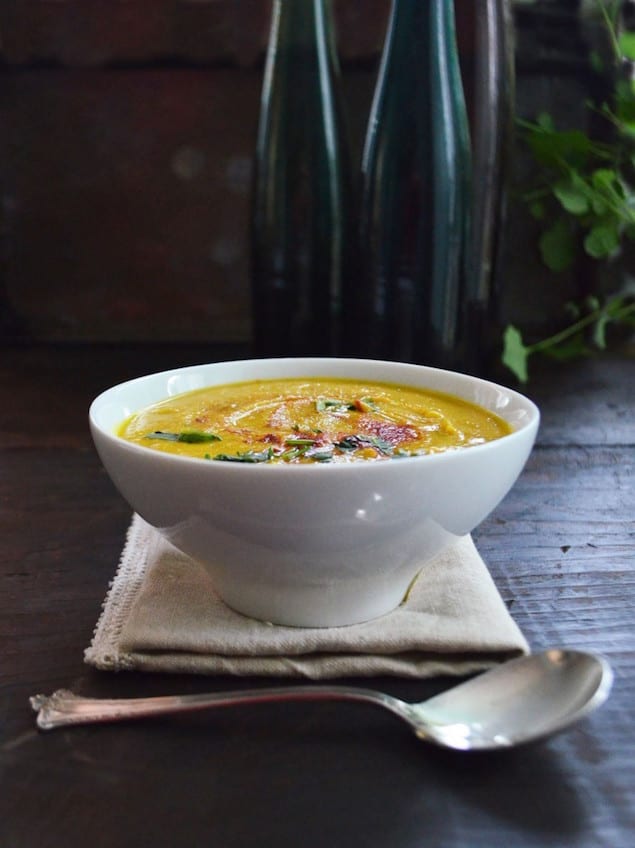 www.phoebespurefood.com
Spiced Lentil Soup
This simple yet satisfying soup is easy to make—and it's vegan to boot! The addition of apple and sweet potato lends a distinct sweetness to this dish, while paprika and lime keep it bright and fresh. Find the recipe here.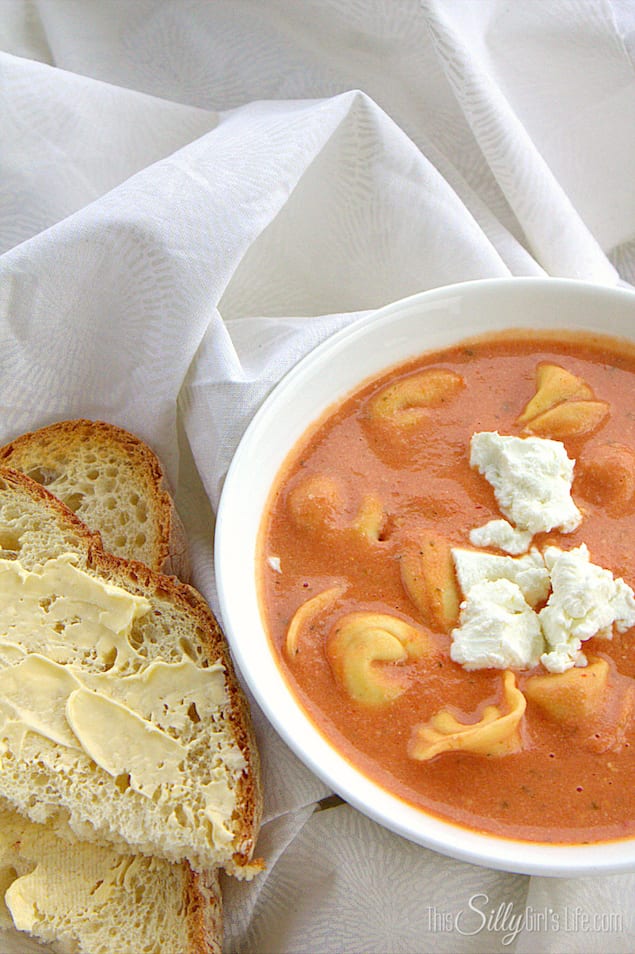 www.thissillygirlslife.com
Slow Cooker Tomato Tortellini Soup
Give your tomato soup an easy upgrade with the addition of tortellini and creamy goat cheese. You'll never buy the canned stuff again. Find the recipe here.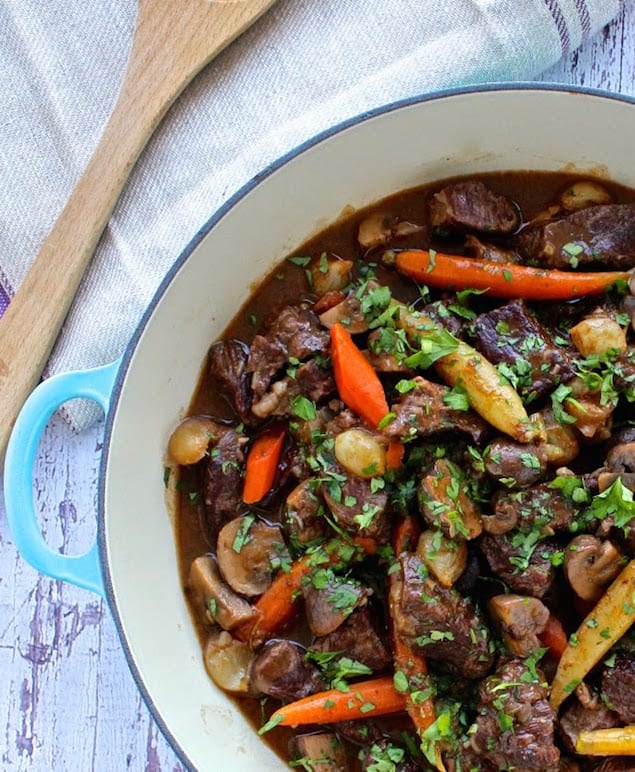 www.thefoodiephysician.com
Sunday Beef Stew
Slow cookers were just meant for lazy Sundays ending in drawn-out dinners around the kitchen table. This beef stew has an incredible flavor profile thanks to the addition of red wine and a smorgasbord of seasonings. Find the recipe here.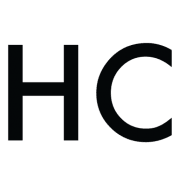 Relish
Offering more than 14,000 recipes plus features and DIYs on cooking, dining and entertaining, Relish celebrates America's love of food. Relish is about honoring cooking traditions while exploring new trends and ideas, which is why millions of people turn to both Relish.com and Relish Magazine for special occasion recipes, quick and easy weeknight suppers and culinary adventures.