The scallop in this recipe is nearly raw, so you need it to be exceptionally fresh.
By Jess Lacey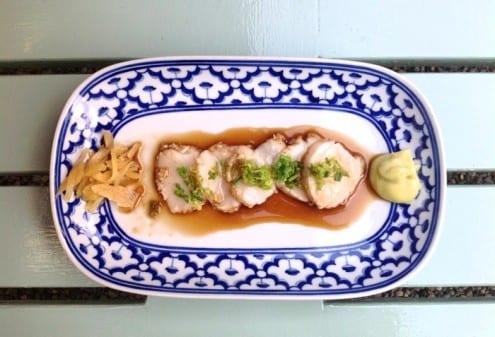 This looks far more complicated to make then it is, so it would make a very impressive dinner party starter. You can make the different components a few hours ahead, store the whole cooked scallop in the fridge and then slice and put together quickly at the last minute.
Scallop Tataki
The scallop in this recipe is nearly raw, so you need it to be exceptionally fresh.
Ingredients
6 large scallops (8 if you want to make it a bit more substantial)
3-4 tablespoons of sesame seeds (black and/or white)
2 teaspoos wasabi
6 teaspoons good mayonnaise
1 tablespoon lime zest
1 tablespoon chopped chives
1 tablespoons soy sauce
1 tablespoons lime juice
1 tablespoons sugar
½ teaspoon sesame oil
Pickled sushi ginger
Sunflower or vegetable oil
Instructions
Roll each scallop in the sesame seeds until coated.
Wrap each scallop tightly in clingfilm and chill in the fridge for 45 minutes.
Spray a frying pan with a little oil and put it on a high heat.
Once the pan is very hot, cook each scallop for 30 seconds, turning it constantly with a tongs so it is seared all over on the outside, but still nearly raw inside.
Put the scallops on a plate and put in the freezer for 15 minutes (not any longer or they may freeze, this is just to stop them cooking further)
Meanwhile, mix the wasabi and mayonnaise together in a bowl.
Mix the lime zest and chive together in a bowl.
Mix the soya sauce, lime juice, sugar and sesame oil together in a saucepan and heat gently on a low heat to combine.
Slice each scallop so you are left with 4-6 thin circular slices.
Divide the scallop slices between four plates, fanning them out.
Drizzle a teaspoon or two of the soy-lime sauce over the scallop slices.
Sprinkle the scallop slices with the mixed chive and lime zest, and serve with some sushi ginger and a dollop of the wasabi mayonnaise.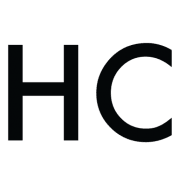 Jess Lacey
Jess Lacey is an Irish food blogger and soon to be lawyer. She has found a home in London, Dublin, Leiden, Melbourne and Aarhus. After a brief foray into the world of Michelin starred cooking, she decided to keep cooking and food as relationships based purely on passion rather than income. She travels frequently, and justifies this by writing about it. More of her musings and recipes are available on her blog, Canal Cook.