If your budget is pinching this utterly delish Sardine and Fennel Pasta might save the day.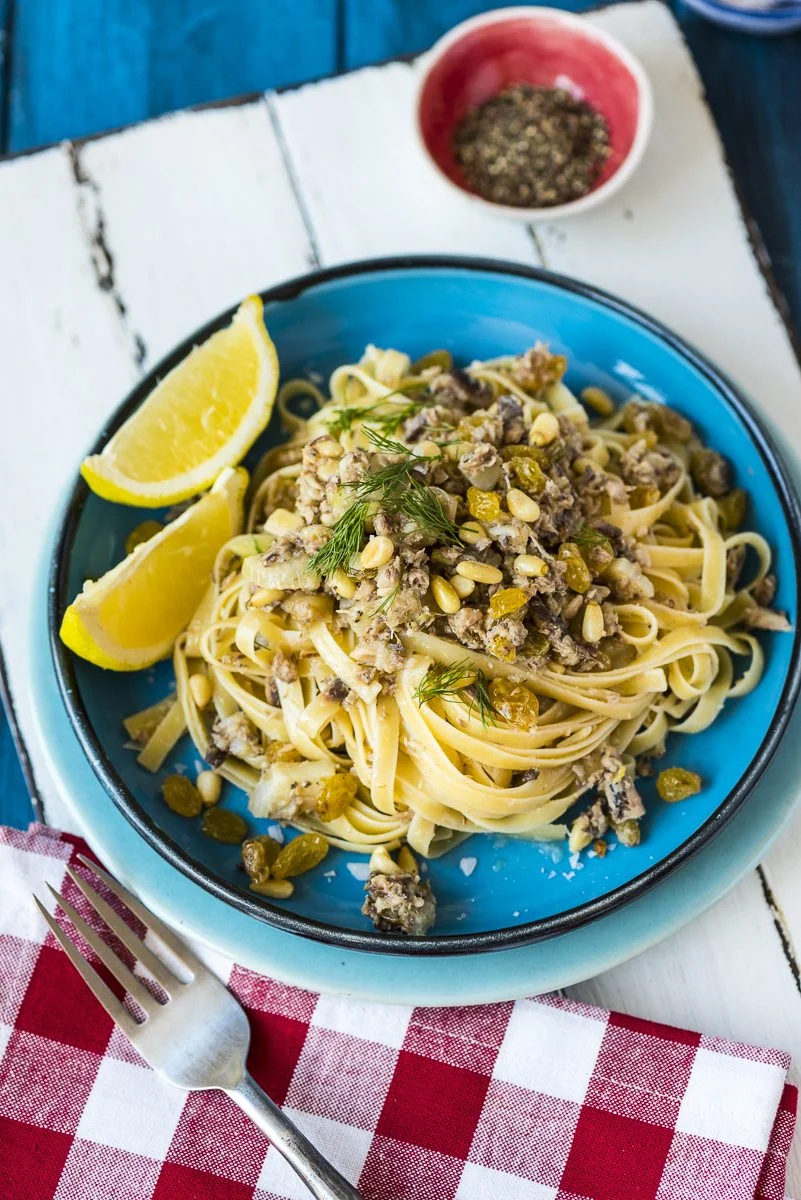 Made with tinned sardines that does not cost an arm and a leg, neither does fennel and pasta for that matter but it certainly does not taste like a budget meal. And if you have some spare change for a splurge, sprinkling it with pine nuts is pretty fantastic but not required at all for a delicious "end of the month wallet wise meal".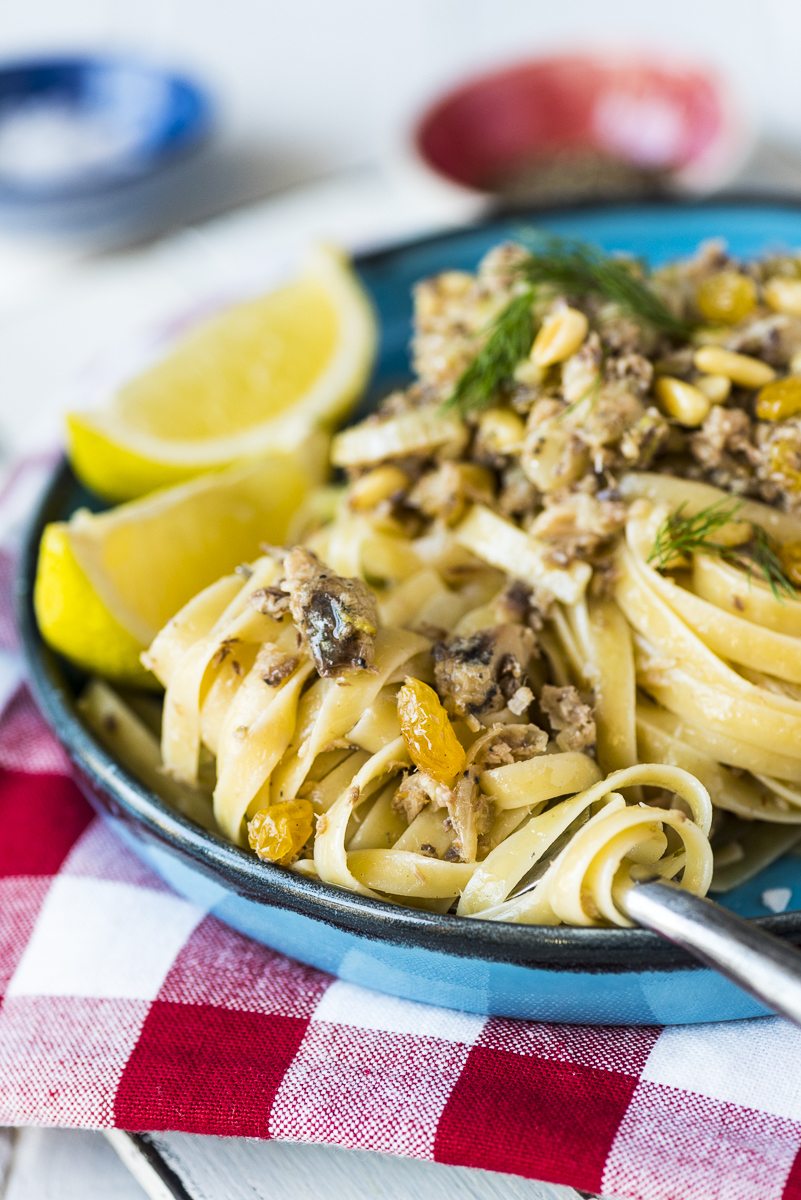 The pasta is based on the famous Sicilian dish named pasta con le sarde. It uses fresh sardines and wild fennel that grows in abundance on the island. The two affordable ingredients of sardines and fennel are spruced up with raisins, currants, saffron and pine nuts.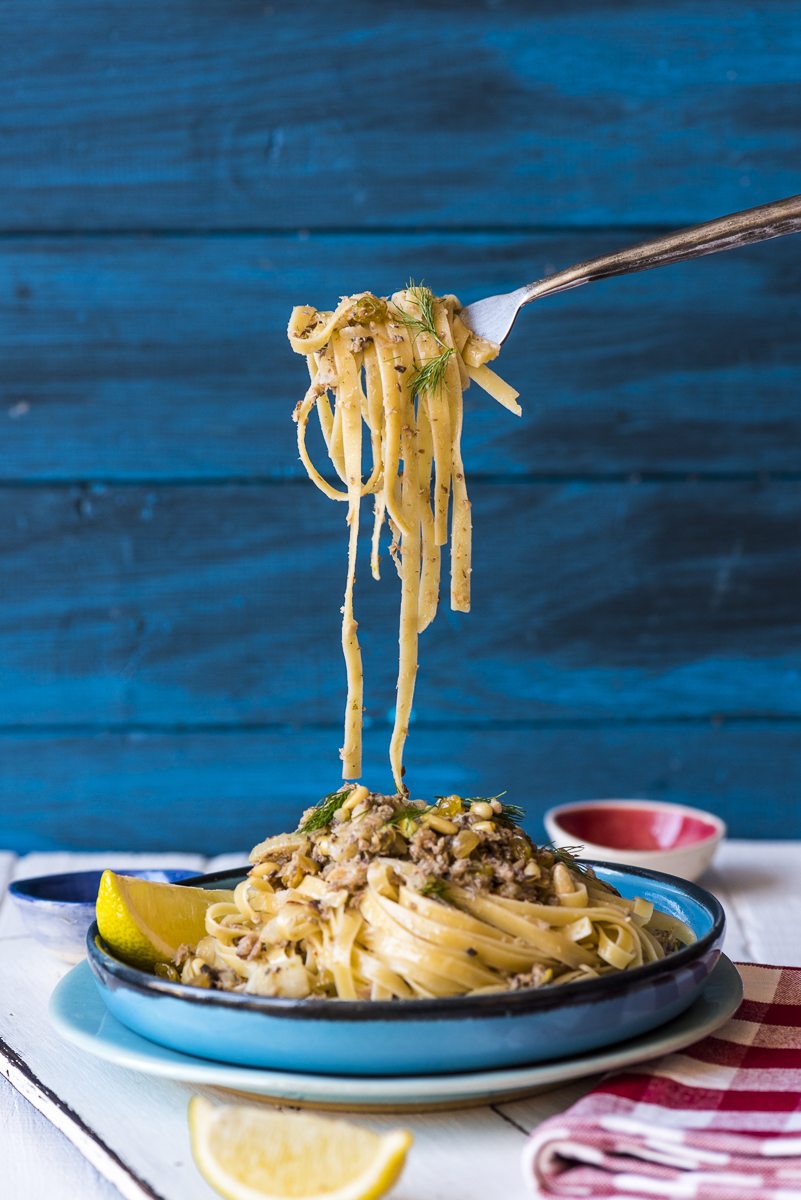 In this version, I have skipped the saffron and used some pine nuts I had in the cupboard. It does add texture but is not essential to the dish at all (feel free to use toasted bread crumbs for added texture). I do think the currants or raisins are essential as it does add a sweetness to the savoury sardines and aniseed fennel. I used sultanas as I preferred the golden colour and again that is what I had in the cupboard. And of course, the fresh sardines were replaced with tinned sardines.
Easy and delicious. Enjoy!
Print
1

x 400g fennel bulb

3

x 120g tins sardines in oil

¼ cup

olive oil for frying

1

medium onion (finely diced)

3

anchovies
a pinch of dried chilli flakes (more to taste)

300 g

pasta (spaghetti, linguini, tagliatelle)

¼ cup

sultanas
salt and freshly ground black pepper

¼ cup

toasted pine nuts (optional)
Instructions
Remove the fronds from the fennel bulbs and save those for a salad
Drain the sardines from the oil and roughly break the fish up with a fork and set aside
Dice the fennel bulb, heat the olive oil in a pan and fry the fennel until tender and golden (about 15 minutes)
Remove with a slotted spoon and set aside
Bring a big pot of salted water to the boil
Add the onion to the same pot (add more oil if needed) and fry over a medium heat until soft but not browned
Add the fried fennel and fry for a minute or so
Add the anchovies and break up with a wooden spoon
Add the chilli flakes if used and give it all a good stir
Once the water has boiled add the pasta and cook until just al dente
Drain the pasta (keep some of the water) and set aside
Add the sultanas to the fennel and a ladle of the pasta cooking water
Cover and simmer for 10 minutes
Add the sardines and continue to cook uncovered until the sardines are warmed through
Add the reserved pasta and a good drizzle of extra virgin olive oil and stir to combine
Season with salt and ground black pepper
Serve, sprinkled with toasted pine nuts (optional)
Hein van Tonder
Hein is a Gourmet Hunter and Food Writer and Photographer in the beautiful city of Cape Town, South Africa. He has always loved food and photography is a relative new hobby. He uses his blog heinstirred.com to combine his love for photography with his other love, eating. He has fully embraced the food media world with his styling, photography and words being seen on various digital and traditional platforms.