Radhika Penagonda with the South Indian staple Spice Mix for everyday cooking, Saaru Podi.
By Radhika Penagonda
Saaru is the very monicker of quintessential everyday South Indian food. On most days, there's Anna (steamed rice), Saaru, and everything else is prepared around those two basic pillars of our South Indian meal. A simple Anna-Saaru and a side of green beans stir fried with freshly grated coconut and seasoned with mustard seeds makes for a comforting "feel at home" meal.
Saaru, a typical Karnataka (a state in India) food almost always means a cooked pigeon peas broth with some tangy tamarind pulp stirred in and spiced with either a home made or store bought staple spice mix – "Saaru Podi" popularly known as Rasam Powder. The indispensable spice mix has its roots in Ayurveda and every single ingredient truly has a medicinal property to boast of.
See Also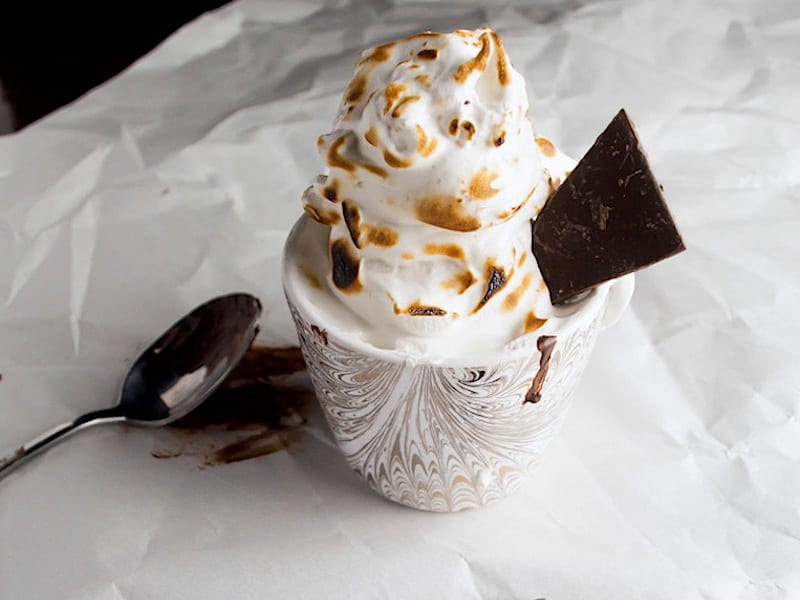 This recipe from my grand dad's kitchen is always a yard stick of sorts for me. Apparently, there is a method to the madness,  a particular order and method to follow to get the most flavorful Saaru Podi. If you read through the recipe, notice how the ingredients are paired and roasted in a particular order? It is neat to note how Coriander seeds and Curry leaves need just about the same time to be roasted and so do fenugreek and hing. Dry roasting them any longer burns their flavors.
Making Saaru Podi from scratch is a happy trip down the satisfaction lane. Nothing quite packs the punch much like a freshly ground home made spice mix.
The South Indian staple Spice Mix for everyday cooking
Author:
Radhika Penagonda
Ingredients
About 2 cups Dried Red chillies (approx. 50-60) (ideally a mix of Byadagi and Guntur)
1 cup Coriander seeds
¼ cup Fenugreek /methi seeds
¼ cup black peppercorn
¼ cup cumin seeds / jeera
1-1/2 tsp black mustard seeds
2 pieces, about 1inch each, cinnamon
about 1 cup Curry leaves, loosely packed
¼ tsp good quality asafoetida / hing
½ tsp ghee
1 tsp oil
Instructions
Heat oil in a saute pan or wok and roast the red chillies on low-medium heat. Using two ladles, roast by lifting the chillies from the sides until they are very hot to the touch. Let the chillies not burn or the chilli fumes will take over the kitchen. Spread on a plate and keep aside.
Add coriander seeds and curry leaves immediately into the pan and dry roast on medium heat until curry leaves are wilted and dry enough to crumble when pinched, but still retain their green color. Empty these onto the red chillies, so the chillies are kept warm enough to be ground.
Add ghee to the pan followed by black peppercorns and roast until the spluttering frequency reduces but does not stop. Remove on to the plate.
Add fenugreek seeds and asafoetida and dry roast until fenugreek seeds turn golden brown. Any more roasting will turn them very bitter. Remove on to the plate.
Add cumin seeds and cinnamon and dry roast until flavorful and the spluttering frequency reduces but does not stop. Remove on to the plate.
Lastly, dry roast mustard seeds till they begin to splutter. Remove on to the plate.
Grind all the roasted ingredients on the plate in a spice grinder or any Indian mixer (dry jar) until finely powdered. Let the jar cool before opening. Transfer to an airtight container and store in a cool dry place.
Notes
Use a mixture of mild and hot varieties of red chilli for a mix of color and heat. AVOID dry roasting all ingredients together as it results in uneven roasting or burning of ingredients. If you wish to make a smaller batch, a 4:1 ratio should work well between coriander seeds and cumin, fenugreek and black pepper. Adjust proportion for the other ingredients accordingly. Avoid dry roasting red chillies or they'll emanate pungent, choking fumes. Consider storing in the freezer in an airtight freezer safe container for long term storage. That way, the spice mix will retain all of its flavor without tasting like wood husk.
Radhika Penagonda
Radhika Penagonda is a vegetarian food blogger, ardent photographer and enthusiastic cook who loves to explore new ingredients and believes strongly in eating with our eyes first. Passionate about home-made food prepared from natural ingredients, minimally processed and close to nature, she shares through her blog how home style or not 100% vegetarian food can be lip smacking tasty and simply delicious.