The trick here, as with any focaccia, is to use the highest quality olive oil that you can find.
By Cinta Farnos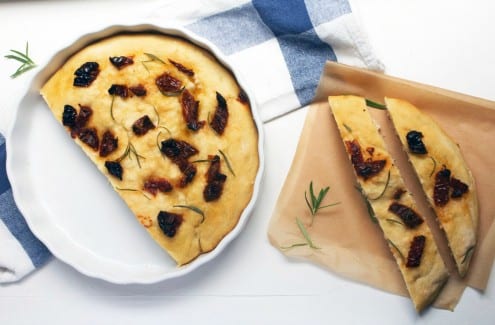 Rosemary and Sundried Tomato Focaccia
The trick here, as with any focaccia, is to use the highest quality olive oil that you can find.
Ingredients
500g flour
350ml warm water
7g dry yeast
olive oil
salt
rosemary
sundried tomatoe with olive oil
Instructions
Whisk the flour, and salt. Add the dry yeast. Start pouring the water and a generous drizzle of olive oil, while constantly stirring with a fork.
Place the dough to the floured working surface and start kneading for, at least, five minutes until it is soft, flexible and completely homogeneous.
Let it raise for at least one hour and half or two hours, in a dry, warm place.
Once risen, knead the douhg twice, just to relearse some of the air. Now, preheat the oven at 200º.
Place the dough to the baking sheet or the recipient you have choosen. Flatten the dought to the baking sheet, pushing to the corners.
Let it rise for 20 or 30 minutes, while the oven preheats. Before baking, push the dough with your fingers as if you wanted to make some holes but without breaking the dough, drizzle them with olive oil and sprinkle the sundried tomatoes and rosemary.
Bake for 20 minutes, ur until golden brown. Enjoy!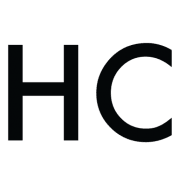 Cinta Farnos
Cinta Farnós is a passionate food blogger, food photography trainee and a political scientist behind her blog, Trossets de cuina. Living in Barcelona, a bit obsessed with the "homemade" idea, when not working or baking, she constantly looks for new projects, new recipes and new places to go.