SPONSORED POST: From Dijon Originale mustard to Cornichons, Maille has a rich heritage starting in 1747 that honors tradition. Check out these easy recipes that pack great flavor, thanks to Maille. BONUS: Maille is giving away a one year's supply of their delicious products! Be sure to enter below.
With a hearty whole wheat crust, this comforting roasted winter vegetable galette is easy to make and flavorful, thanks to dijon mustard.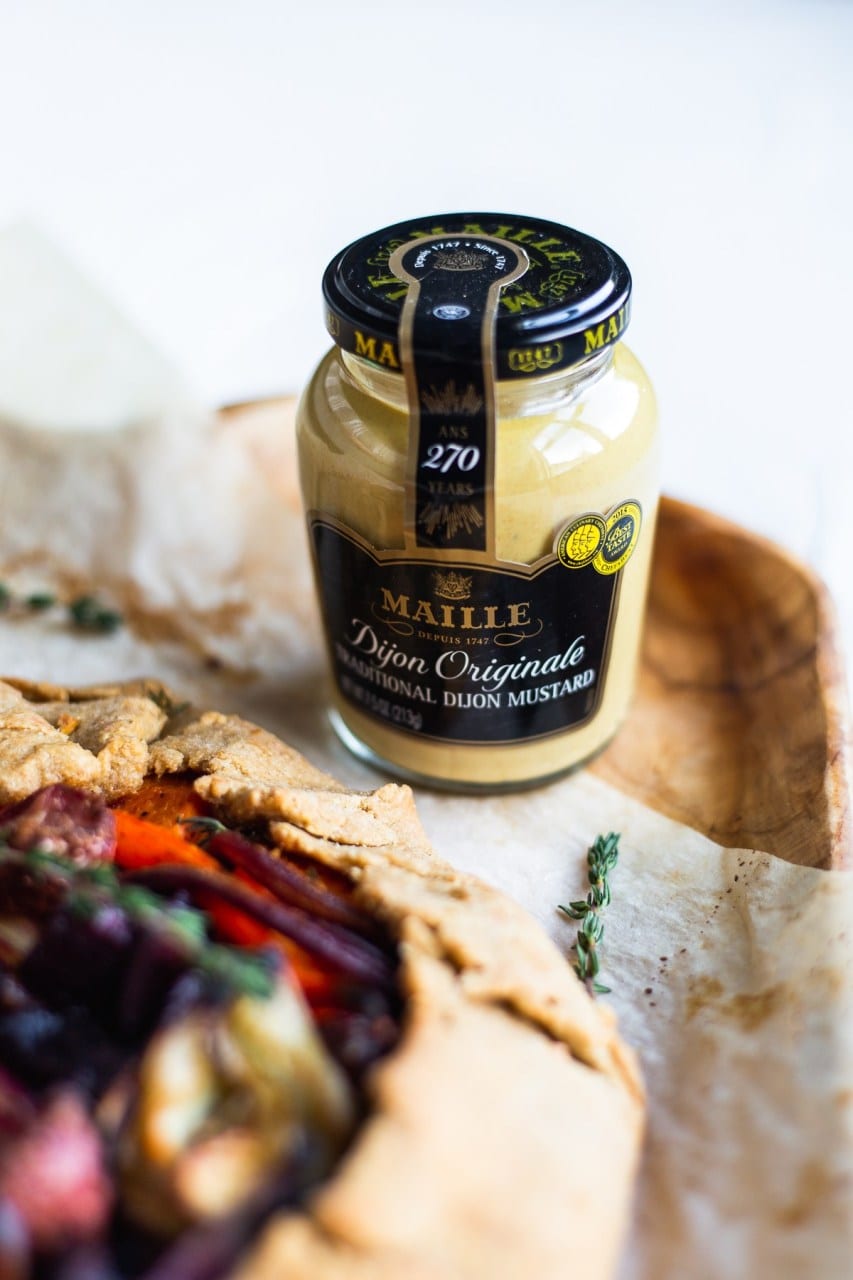 Year's Supply of Maille Giveaway!

During cold winter days I find myself spending much more time in the kitchen. Cooking comforting dishes feels just so warming and the aroma filling the whole house is amazing. This whole wheat crust is filled with wonderfully colorful seasonal roasted veggies. Wholesome, amazingly flavorful and delicious. Perfect lunch or dinner idea. Serve this Roasted Vegetables Galette on its own or with a side of a simple salad!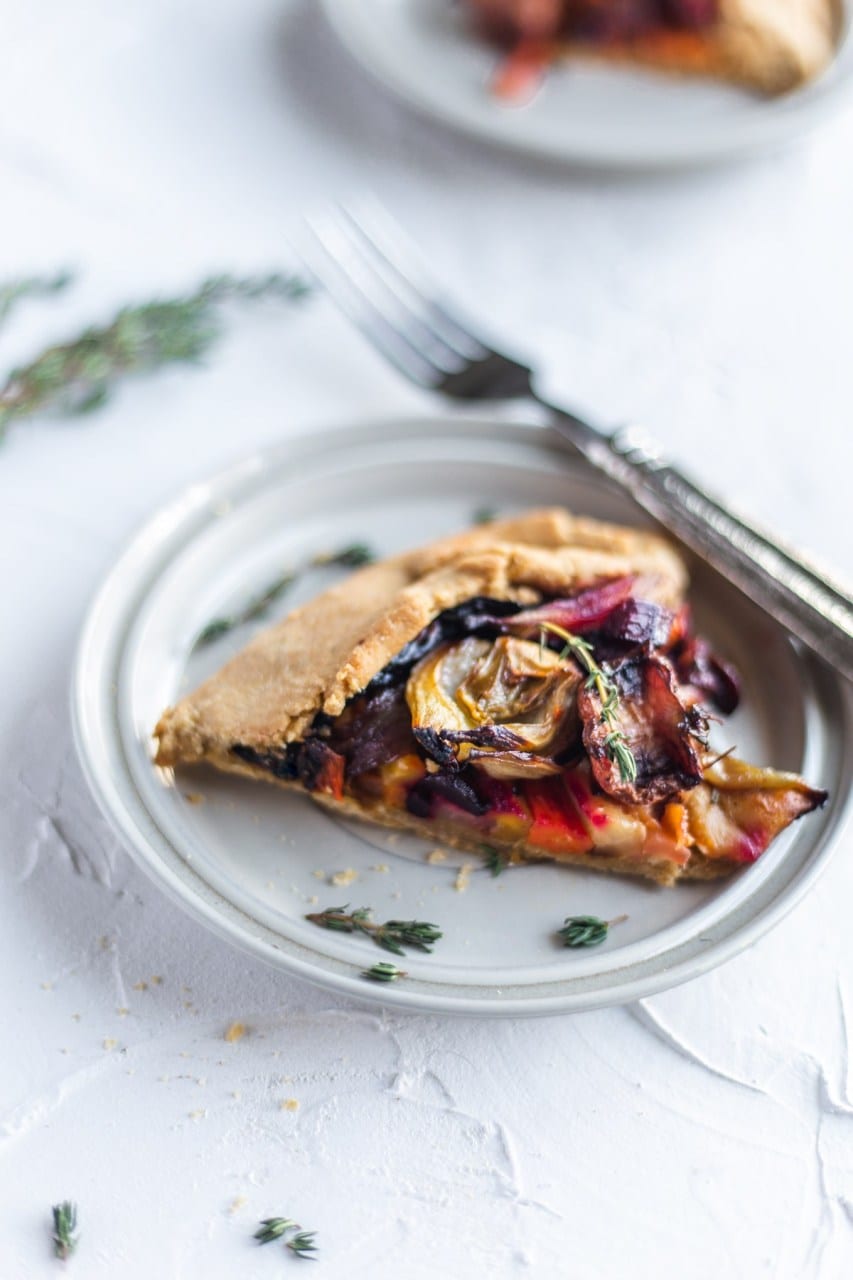 You will probably think of getting a store bought pie crust at some point, but I would totally recommend you to try out making your own! It's surprisingly very easy to make, and much healthier too. The crust for this vegetable galette is made with 100% whole wheat flour, olive oil, iced cold water and a pinch of salt. The whole wheat flour not only brings nutty flavor to it but also adds a little color. An addition of olive oil makes it much more simple to make and very flavorful.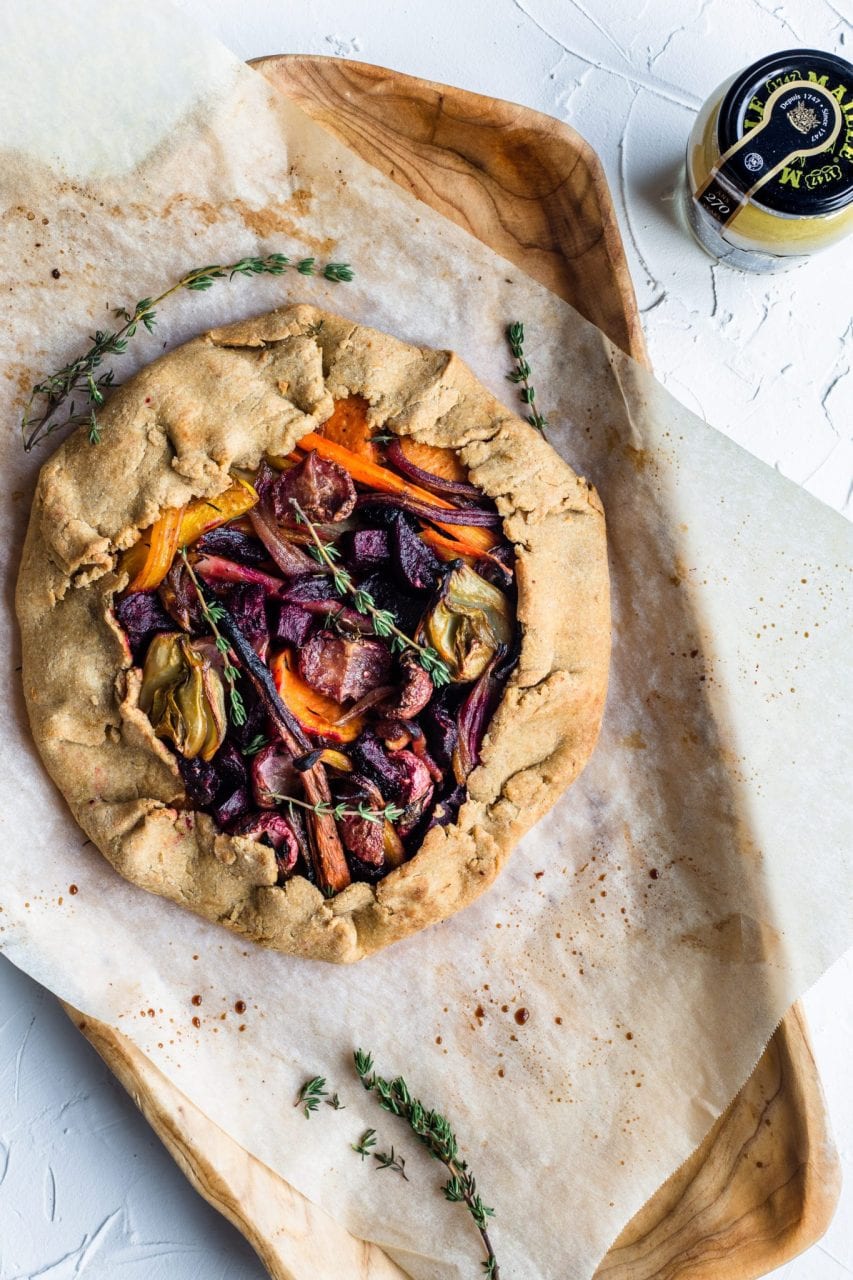 The key to this galette is the dressing. The aroma of tender roasted vegetables tossed in this simple dressing is delightful. The mix of smooth and creamy Maille Dijon Originale, avocado oil, maple syrup and fresh thyme make the perfect combination. It enhances the flavor of each vegetable, and helps it roast to a perfection!
The cooking time is longer than active time itself. But I can assure you, it's worth the wait!
To start off, make the pie crust, prepare all the veggies and the dressing. While the dough is resting in the fridge, toss all the vegetables in sauce and roast until tender and aromatic. Then assemble everything together and bake until the edges of the crust turn golden brown.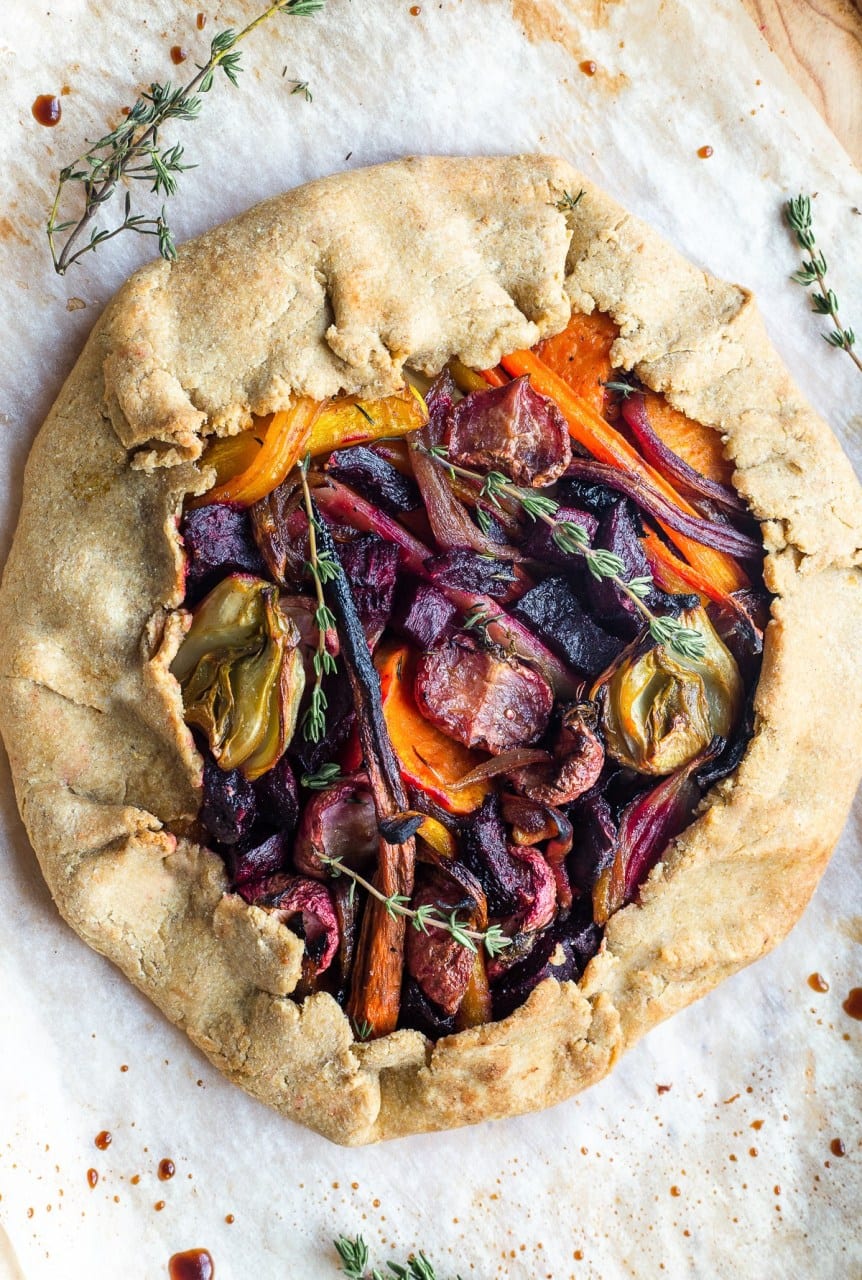 I hope you will enjoy this roasted vegetable galette as much as I do!
Click HERE for the recipe!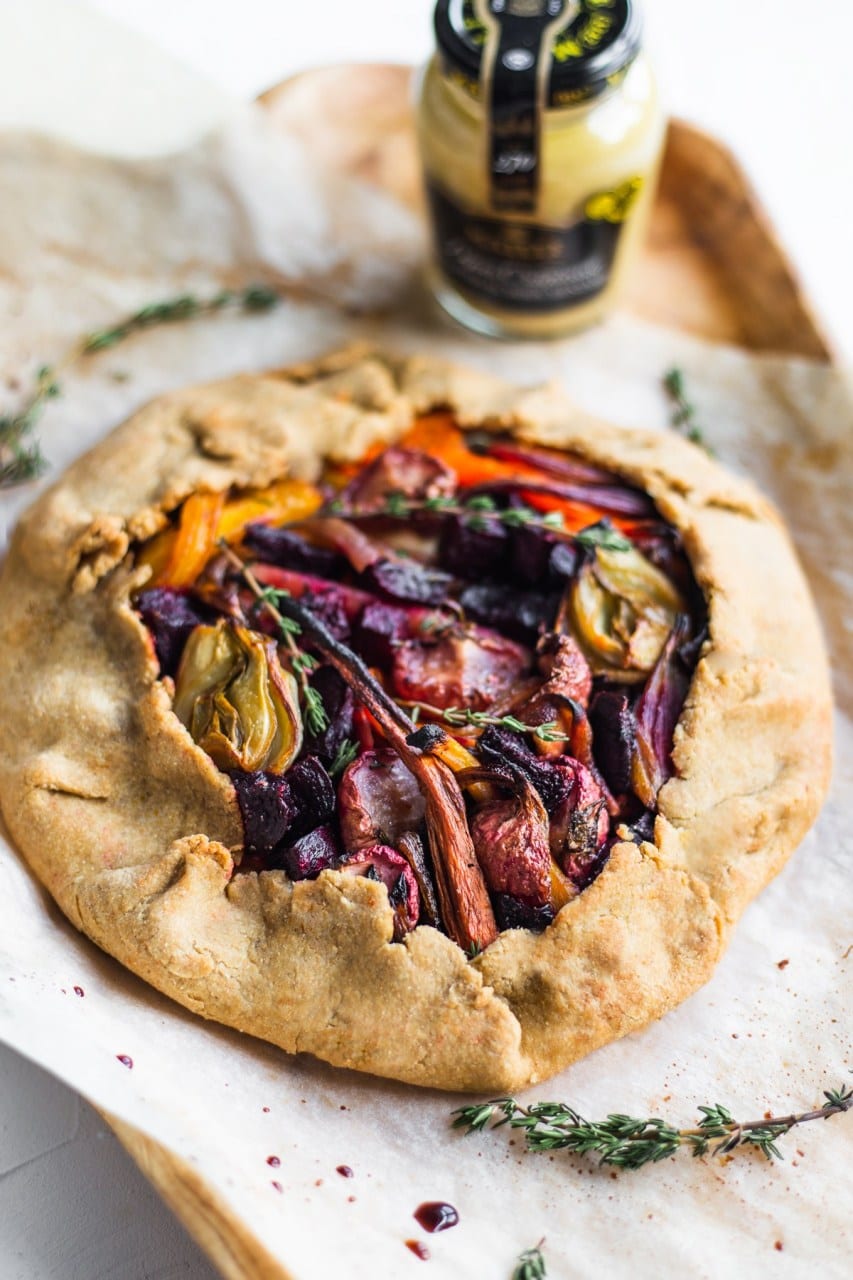 Natalia Wrobel
I am all about a balanced diet, using natural & wholesome ingredients that make me feel good inside out. Check out my recipe in collaboration with Pomì, the authentic Italian tomato ready to use for preparing all recipes that require the fresh taste of premium-quality Italian tomatoes.