Roasted Vegetable and Ginger Coconut Milk Soup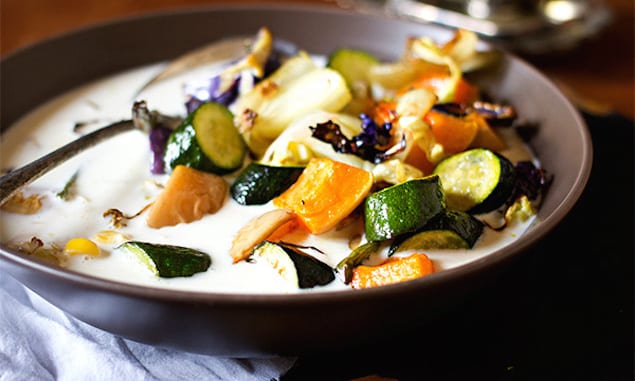 As cooler days approach, create a warm, creamy bowl of coconut milk simmered with garlic and ginger and served with roasted squashes and vegetables.
By Anina Meyer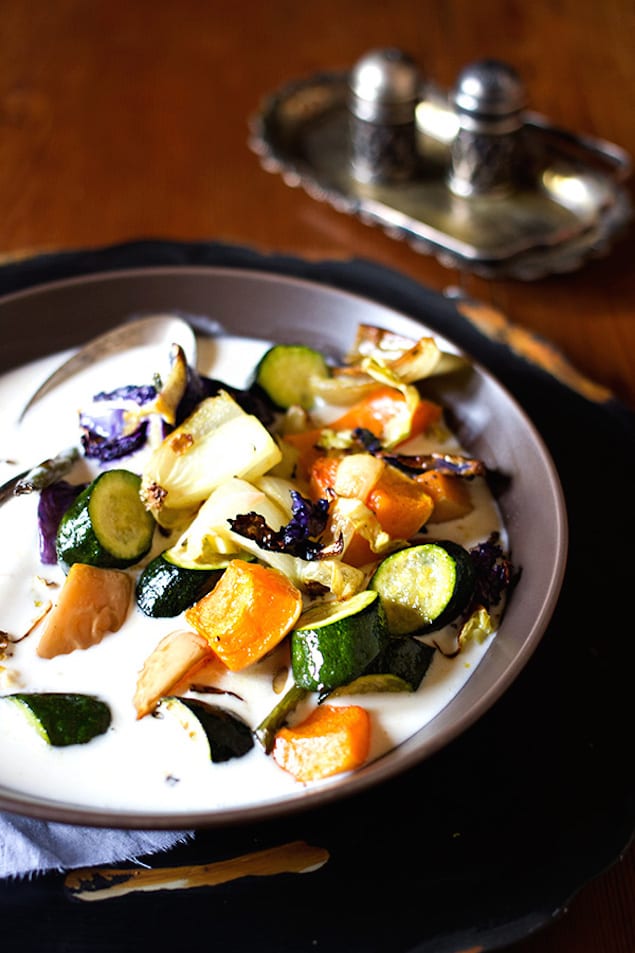 I had loads of vegetables in the fridge that I had to use up, and I decided to reduce my coconut milk by adding sautéed ginger and garlic to the pan while it simmered away. I was very pleased with the result and I hope you can try it out too as the weather begins to cool.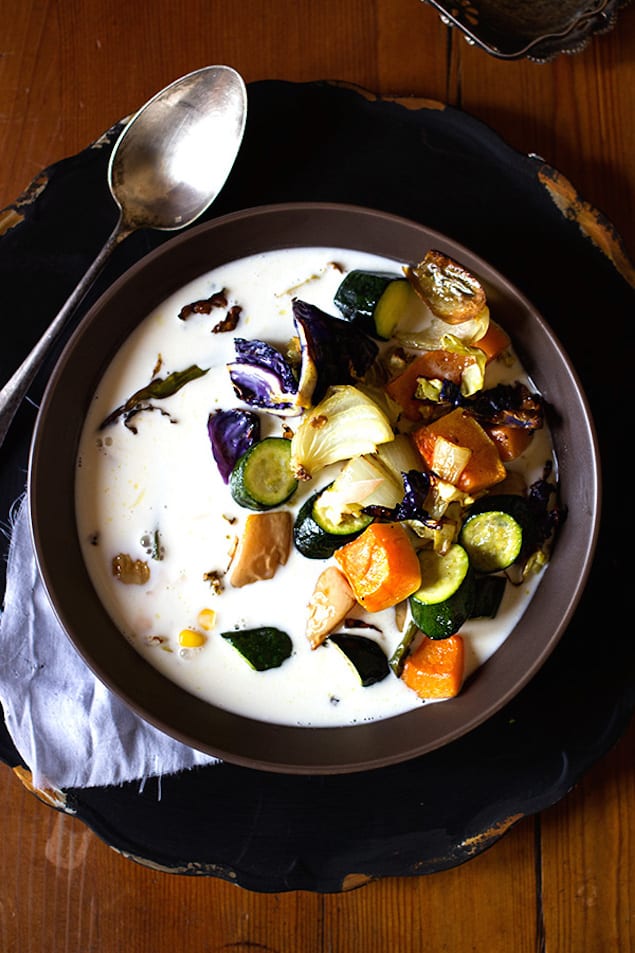 Feature your favorite end of summer and beginning of fall vegetables and squashes.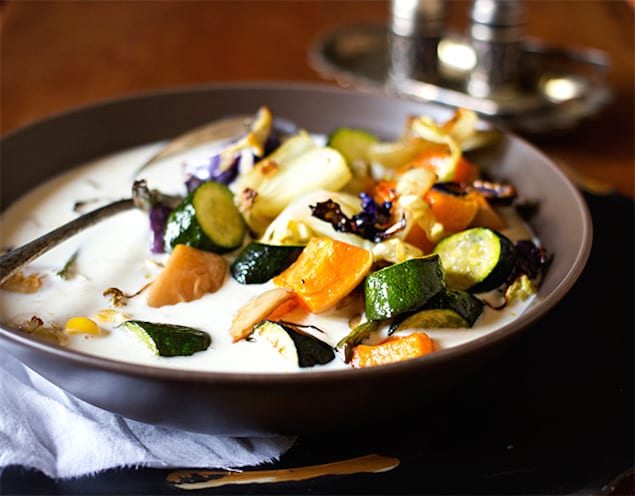 While your oven is on for roasting, roast these sweet potatoes, too!

Roasted Vegetable and Ginger Coconut Milk Soup
As cooler days approach, create a warm, creamy bowl of coconut milk simmered with garlic and ginger and served with roasted squashes and vegetables.
Ingredients
2 cups chopped vegetables; I used baby marrow, butternut, cabbage, onion and green beans.
Olive oil to roast vegetables
salt and black pepper to taste
1 tablespoon butter
1 teaspoon crushed garlic
1 tablespoons freshly grated ginger
1 tin coconut milk
salt and pepper to taste
Instructions
Arrange the chopped vegetables in an oven safe baking tray
Drizzle with olive oil and season
Roast in the oven at 180 degrees Celsius (350F) until soft – about 40 minutes
In the meantime, in a saucepan add the butter and sauté the garlic and ginger for a few minutes
Add the coconut milk and simmer for 30 minutes on medium – low heat, until reduced to your liking
Transfer coconut milk to a bowl and add roasted vegetables. Season
You can also mash a few veggies if you like it that way
Anina Meyer
Having a dynamic, free and crazy personality, this shows in my cooking. I love sharing whole food recipes, honest food with easy accessible ingredients and mouthwatering photos. I am a recipe developer, food stylist and food photographer and owner of Aninas-recipes.com, my personal food and recipe portal.