PARTNER POST: Be inspired this season to make little changes to your holiday menu by adding the merriest berry – blueberries — into your recipes.
Roasted with a blueberry balsamic glaze, rosemary, mustard, and dried figs, this turkey recipe is not only beautiful, but a stunning combination of flavors to blow away a boring holiday turkey.
By Sylvia Fountaine
Happy holidays from the US Highbush Blueberry Council who challenged me to create a holiday – inspired recipe featuring their immensely nutritious blueberries, available year round in the freezer section of the grocery store. This is what I came up with – Roasted Turkey Breast with a Blueberry Balsamic Glaze with whole grain mustard, dried figs, roasted blueberries and fresh rosemary sprigs.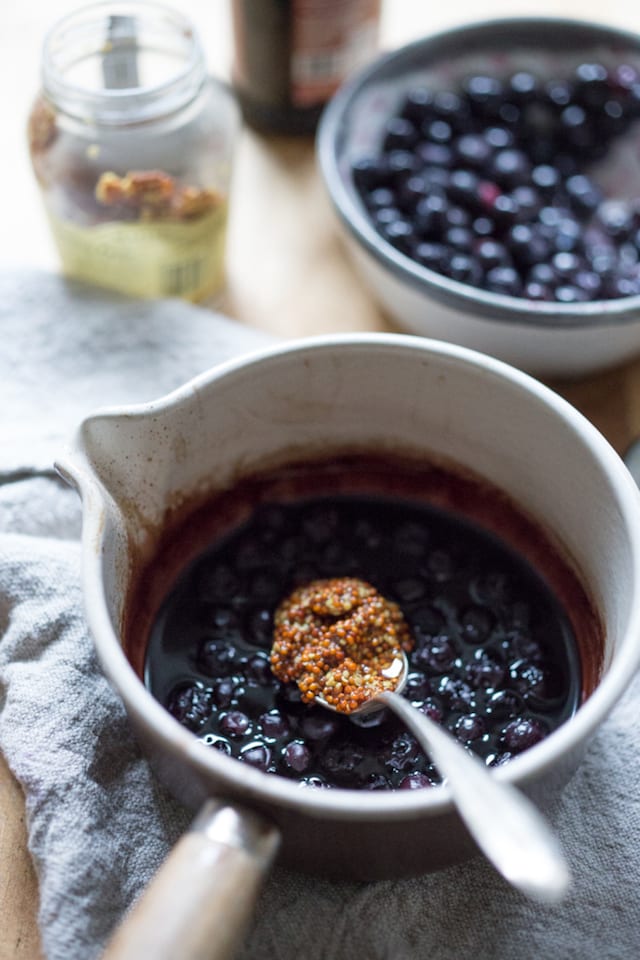 Pairing turkey and blueberries was not something I could get my head around initially, but the roasted blueberries, warm and bursting with tangy flavor totally won me over. Simply adding a handful of blueberries to the glaze and to the roasting bird, added bright pops flavor, which complimented the turkey surprisingly well.
See my Roast Turkey and Blueberry Balsamic Glaze here on The Blueberry Council's website and see other ways to use this nutrient-rich superfood, year – round in savory dishes as well as sweet.
Don't miss out! The Blueberry Council is hosting a holiday sweepstake offering $500 in groceries to the winner.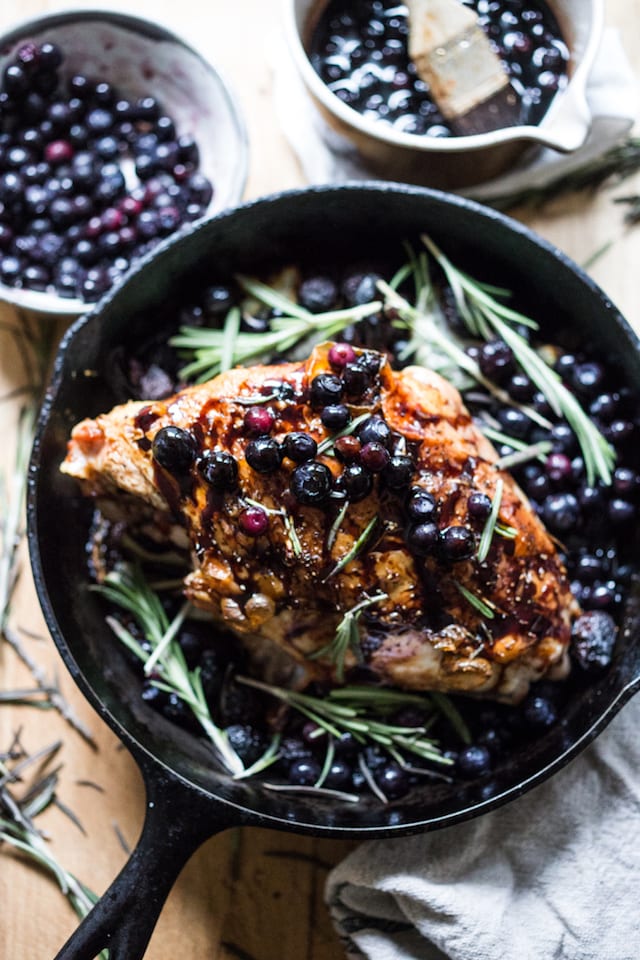 Sylvia Fountaine
Caterer and chef of Feast Catering Co., my blog Feasting at Home is where I share wholesome, seasonal recipes we cook at home.