There's something to be appreciated about a rich and fudgy slab of chocolate-y goodness that's essentially frosting, barely held together with some flour.
By Amrita Rawat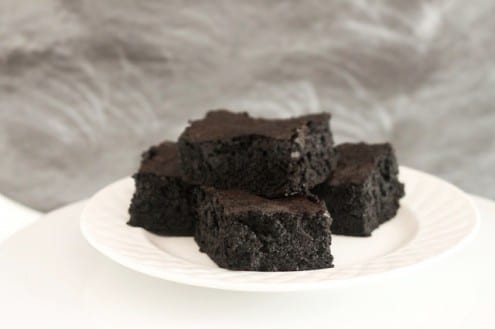 A Ridiculously Good Brownie
There's something to be appreciated about a rich and fudgy slab of chocolate-y goodness that's essentially frosting, barely held together with some flour.
Ingredients
11 tablespoons unsalted butter
1¼ cups (8.75 ounces) granulated sugar
1.25 ounces black cocoa powder
1.25 ounces unsweetened cocoa powder
½ tsp vanilla sea salt (or regular sea salt)
1 tsp vanilla butternut extract
2 large eggs
⅓ cup + 1 tbs (1.75 ounces) flour
Instructions
Preheat oven to 325 degrees F.
Line the bottom of a 6-inch cake pan with parchment or foil, and spray/butter well.
Melt the butter in a saucepan, and whisk in the cocoa and sugar until all combined (don't worry if it looks gritty, it's supposed to).
Once hot, remove from heat and mix in the vanilla and one egg at a time, beating well after each addition with an electric beater or a wooden spoon, or a rubber spatula.
Mix vigorously until the batter becomes glossy and shiny (the more you mix, the more of a lovely crust you will receive).
Gently fold in the flour until combined, no more than 40 strokes.
Spread the batter evenly in a pan.
For a 6 inch pan, bake for 35-40 minutes.
For a 8x8 pan, bake for 20-25 minutes.
Check doneness by inserting a toothpick in the center--as long as no wet batter comes out it's done!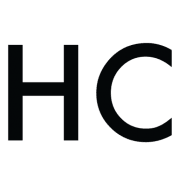 Amrita Song
Amrita Rawat is the author of the blog Chai and Dumplings. Born in India and a lifelong resident of Atlanta, she recently moved to Saint Louis. Her love for food stems in part from its ability to bring cultures together and in part from how darn good it feels to eat a delicious meal. She loves traveling and has eaten her way through cities like Hong Kong, Paris, Budapest, Mumbai, and Shangri-la. Amrita is also a contributor to Sauce Magazine in St Louis.