Ricotta Rasmalai is one of Eastern India's most popular desserts.
By Priya Mahadevan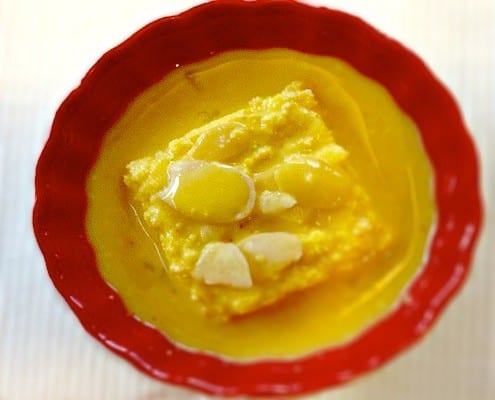 This is not an uncommon recipe or method of making Rasmalai, one of Eastern India's most popular desserts, now a favorite in every corner of India – for those who have seen my other Rosemalai post, you will know that this method is quite different from the one I used the last time I made this dish. This is a no fuss yet very exotic dessert that you could try your hand at for a party of just for the folks at home. I found this a) a lot easier to prepare and b) taste wise too, it was more appealing to me. So whachya waiting for – let's get cracking with making this super dessert.
See Also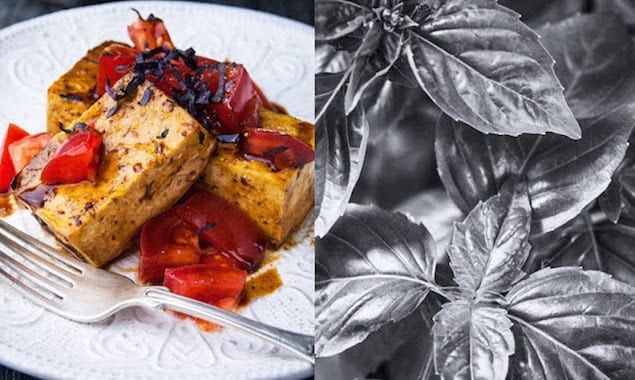 Indian Ricotta Rasmalai Recipe
A popular North indian dessert prepared with a popular cheese from Italy to make for a match made in heaven
Ingredients
For the Malai
2 cups of Ricotta Cheese
¾ or 1 cup of white sugar (depending on how sweet you like it)
1tbsp cardamom
For the Ras
1 can of sweet condensed milk
1 can of evaporated milk
3 -4 cups of 1% milk
1tsp of saffron crushed or as strands
Instructions
Set oven to 350
Drain any excess water from the ricotta by hanging in a cheese cloth or turning the tub over a cheese close draped in a colander
In a mixing bowl, gently mix in the ricotta, sugar and cardamom
Pour into a greased square pan
Cook in the oven for 35-45 minutes or until you see a faint golden color appear on the surface
Cool it down
In a pan, empty the contents of the condensed milk and evaporated milk and set on a slow flame
Stir in the ingredients until they flow smoothly together
Now add the milk and allow it to boil
Add in the saffron and boil for 5-7 minutes
You must find the the milk reducing in quantity by now
Cut the ricotta into squares or diamond shapes
What I did was - cut the pieces of ricotta and placed them in ramekins, ready to serve and poured the ras or milk over it - cooled it down on my counter and placed them in the fridge to serve chilled
This can be served hot or cold
Add sliced almonds or crushed pistacho (unsalted) on the top for added elegance
Enjoy
Notes
If you find there is some water beneath the baked rasmalai - just tip the pan and pour out excess water As I said earlier, you can pre-set in ramekins before refrigerating - ready to serve
Priya Mahadevan
Priya Mahadevan is a writer and food blogger with a background in journalism & communication. Priya's mission with her food blog is to blow the myth that healthy cannot be tasty. She was a political and feature correspondent for a prominent Indian newspaper in the 90s before moving to the US. She lives in Virginia with her husband and 3 beautiful children. You can find her world of vegetarian recipes at http://priyasnowserving.blogspot.com.