Jerri Green serves up a patriotic snack for vegetarians and carnivores alike.
By Jerri Green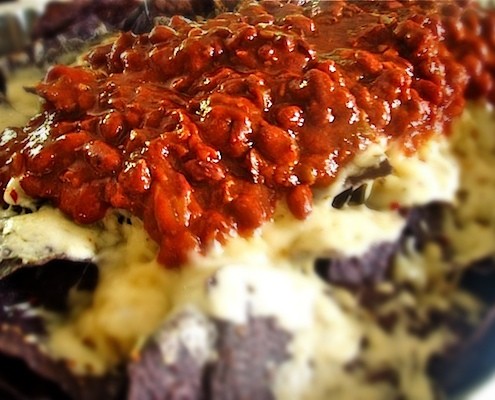 It is the Fourth of July and in honor of this holiday I am bringing you a crowd-pleaser that is both tasty and patriotic. I came up with this idea when called upon to bring something to my dad's house for the Fourth. Now, you should know my father's house is heaven for the carnivore. There is an unlimited amount of meat on any occasion, but especially on this day. My dad grills slab after slab of ribs. And everyone there eats it – everyone except me. So, when asked to bring a dish I needed something that I, the lone vegetarian, could eat but that the carnivore and my meat loving family wouldn't turn their noses up at. So, I decided to make red, white, and blue nachos.

red, white, and blue nachos
a patriotic snack for vegetarians and carnivores alike
Ingredients
1 bag of blue corn chips
1 block of grated pepper jack cheese
2 cans of vegetarian chili or the following
1 cans of organic red kidney beans, drained
1 cans of organic white beans, drained
1 cans of diced tomatoes with chilies
1 package of ground soy crumbles
a swirl or two of olive oil
1 chili seasoning packs
Instructions
First make the vegetarian chili if not using a canned version.
Swirl a bit of olive oil in a large pot.
In this pot, heat up the soy crumbles on low heat.
Then add in the can of tomatoes, juices and all.
Next add in a can of red beans.
Then stir in a can of white beans.
Combine well with a seasoning pack.
Cover and cook over a low simmer for at least thirty minutes.
Place all of the chips in an aluminum container.
Top them with the pepperjack. (We like things spicy, but you could use any other white cheddar or queso.)
Then pour the (homemade or canned) chili on top.
Place the whole thing in the oven under a high broil for about 3 minutes - just enough to melt the cheese.
Tada – holiday themed nachos! It was fantastic (and I didn't have to tell anyone it was a vegetarian dish). So, if you are a meat eater or a vegetarian, try out this twist. It is a good idea for kids and adults alike on this special day, or any day for that matter. Happy Fourth of July everyone!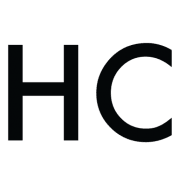 Jerri Green
Jerri Green is a vegetarian that lives with and loves a self-proclaimed carnivore. She makes meals work for everyone while juggling the mounting demands of motherhood. Nothing fancy but always fresh, she draws on her southern heritage to bring satisfying food to the table each and everyday.