Brady Evans cooks a red lentil soup with lime and a hint of cinnamon for an evening on her own.
By Brady Evans
I hear about all these women whose husbands travel or work late or don't have husbands (or wives) and therefore don't bother cooking for themselves.
And I think to myself (and sometimes say aloud), "That's just stupid. These ladies need to eat, too.  And they deserve to put the time and effort needed for a meal even when they are just cooking for themselves."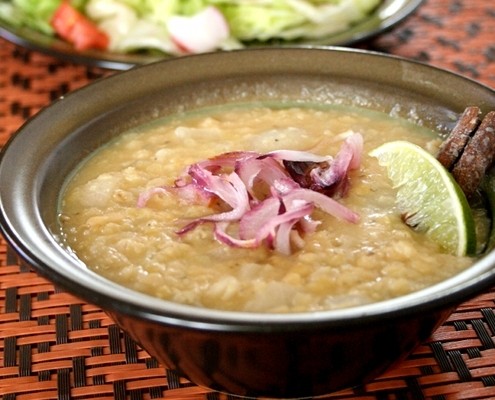 And then I found myself one Friday night. Alone. With my husband somewhere on some interstate, settling on a salad for dinner. Because I "didn't want to cook for one person."
Shameful.
So I sat myself down and gave myself a talking-to. I told myself that I was worth the effort and the dishes. And then I washed my hands and got to work.
Not that it was work. It was quite nice not having to rush to get the meal together, be watched over as I chopped onions, garlic.  Be rushed as a photographed. Be judged as I ate on the floor with the dogs instead of at the table.
But you know what the best part of cooking for only yourself is? I have an excuse to make this DELICIOUS recipe really soon, again, because it must be shared with the Omnivore.
I adore cinnamon. I adore the texture of this soup. I crave the zip the lime juice adds.
Print
Red Lentil Soup with Lime
Red lentils soup with lime and a hint of cinnamon
Author:

Adapted from a recipe seen on Cate's World Kitchen

Prep Time:

10 mins

Cook Time:

25 mins

Total Time:

35 minutes
2 tsp

olive oil

1

medium onion, quartered and sliced crosswise

2

bay leaves

1

cinnamon stick

1 tbsp

finely minced fresh ginger

1

finely chopped garlic clove

1 cup

(

250

mL) red lentils

1 cup

(

250

mL) vegetable broth

2 cup

(

500

mL) hot water
juice of

1

lime
salt

2 tsp

butter (OR Smart Balance or other vegan butter substitute)

1

medium red onion, cut into thin half-circles
pinch salt
Instructions
Heat the oil in a dutch oven or soup pot over medium heat. Add the onions, bay leaves, and cinnamon and cook until the onions are soft (about 5 minutes). Add the garlic and ginger and cook for another 5 minutes, stirring frequently.
Add the lentils and stir them so they're coated with oil. Add water and broth.
Stir well, then bring to a boil.
Turn heat down to low, cover, and cook for about 30 minutes, stirring occasionally.
Stir in the lime juice while the soup is cooking, adding additional liquid if it gets too thick.
Add about a teaspoon of salt. Continue to simmer, stirring occasionally, until the lentils have completely broken down into a smooth, creamy soup.
While the soup is simmering, caramelize the onions.
Heat the oil and butter in a skillet.
Add the onions and cook over low, sirring occasionally for about 20 minutes, until onions are very soft and brown. Season with a little salt.
To serve the soup, ladle it into bowls and top with onions.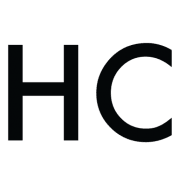 Brady Evans
Brady Evans is a cook who specializes in stretching cooking boundaries towards a more healthy lifestyle. She loves making recipes with unexpected ingredients and share her passion for cooking through her very successful and mostly-vegetarian blog, Branny Boils Over.