Don't underestimate toasts. It may sound bland, but you have to see further than peanut butter and jelly.
By Bryan Picard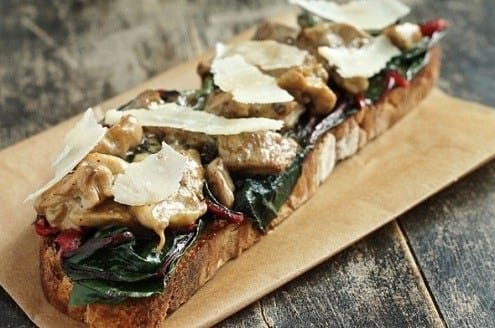 I like toast for lunch because it takes under 10 minutes to make, you can top it with any satisfying combination of handy ingredients, and it will fill you up. Choose your flavors; anything you have in mind will probably work if you don`t over do it. Here I went with garlicky chards, oyster mushrooms, and parmesan. You could substitute the chard for spinach and the oyster for a different mushroom.
I can't wait until this summer. Then I can make this with chanterelles…
See Also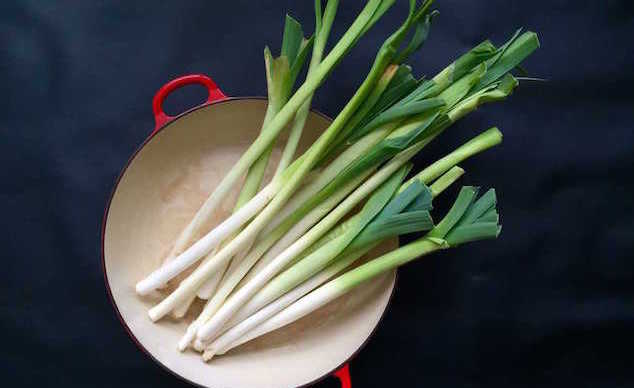 Red Chard and Oyster Mushroom Toast
Ingredients
2 large slices of bread, toasted
6 leaves red chard, roughly chopped
150g oyster oyster mushrooms, roughly chopped
1 garlic clove, finely chopped
2 tablespoons butter
1 tablespoon sunflower oil
1 tablespoon heavy cream
shaved parmesan
salt + black pepper
Instructions
Sauté the chard in two tablespoons of butter for about 2 minutes or until it's soft. Near the very end, add the garlic. Season with salt and pepper. Set aside in a bowl.
In the same pan, heat the oil and sauté the mushrooms on medium-high heat for 3-4 minutes. Season with salt and pepper while cooking. Remove from heat, add the cream, and give it a stir.
Put the chard and mushrooms on your toasted bread, top with shaved parmesan and a drizzle with olive oil.
Bryan Picard
Bryan Picard is a wild and homegrown food enthusiast. He lives in the Maritimes in Canada and has worked the kitchens as a cook and chef for the past ten years. He writes on his blog The Bite House.