Check out a new cookbook that maps out recipes in 140 characters or less, becomes sometimes simple tastes just as elegant and less is more.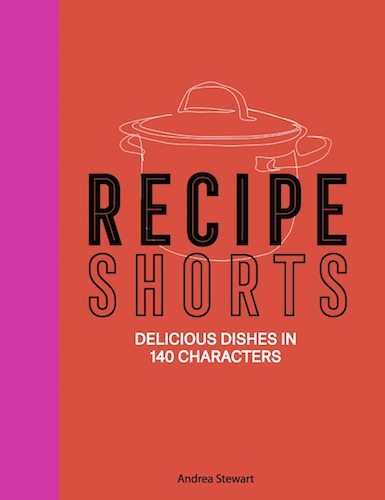 It can be daunting to open a cookbook to find recipes listing twenty or more ingredeints and pages upon pages of instructions. Sometimes it's necessary when you're making a classically elegant dish with multiple steps, but other times it is worth being reminder that other times less is more.
Enter Recipe Shorts: Delicious Dishes in 140 Characters by Andrea Stewart.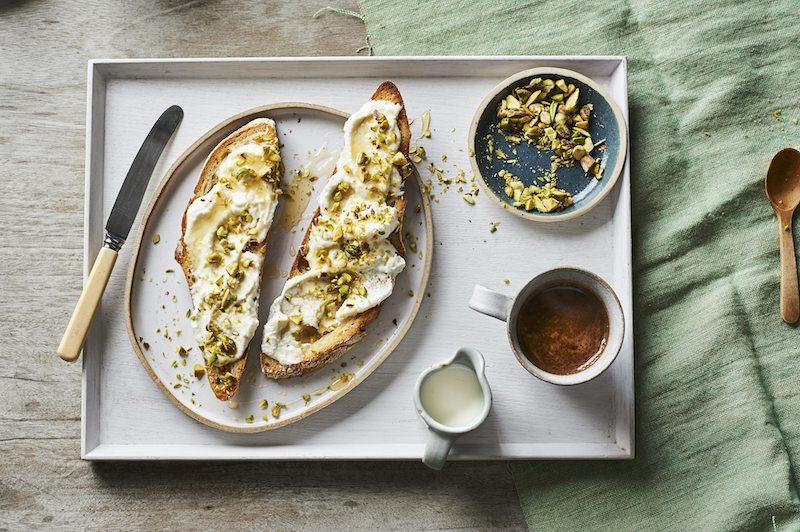 Breakfast Ricotta Tartine
Each recipe is easy to follow, only takes up one page and will make a delicious, and still elegant bite. Some can be made in minutes, some only require a few ingredeints and all are hassle-free.

Cauliflower Chorizo Hash
If you're new to the kitchen or love having a plethora of recipes that are easy to throw together for a last minute dinner party, this is the book for you. Check out some of the recipes featured in the book and be sure to make the recipe for tandoori lamb below.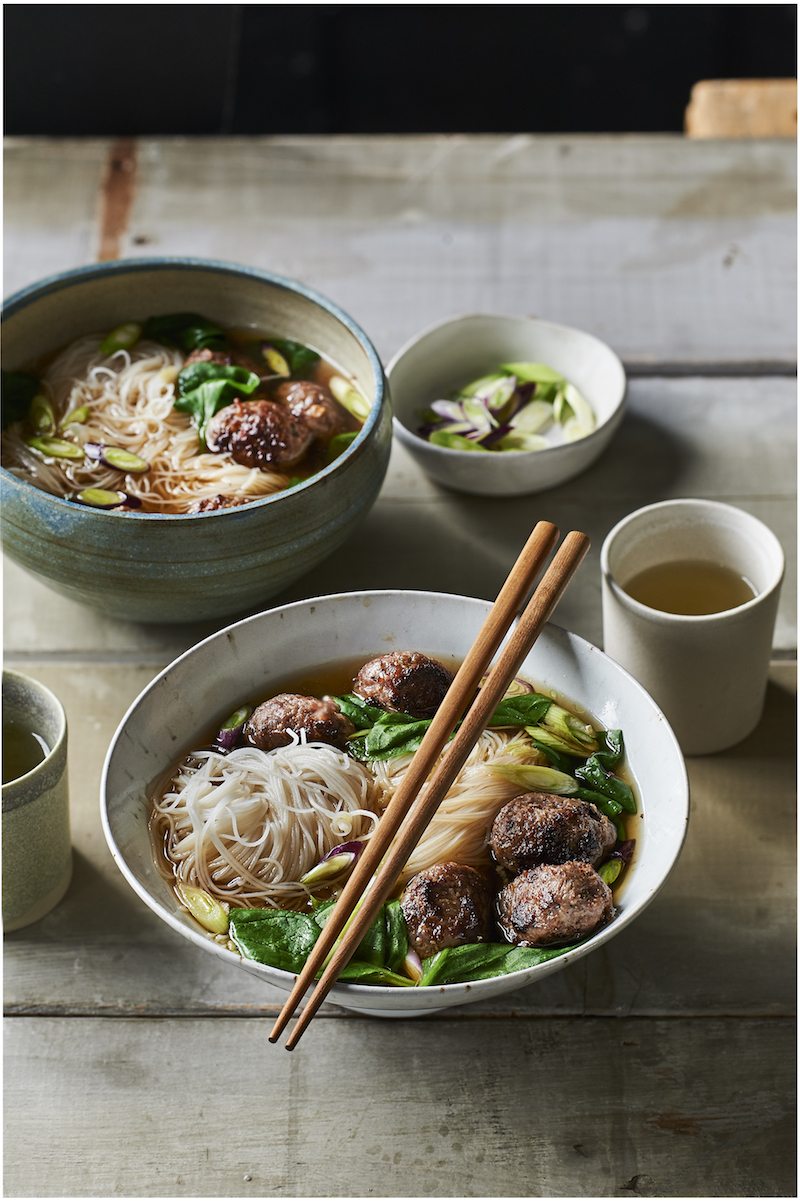 Meatball Pho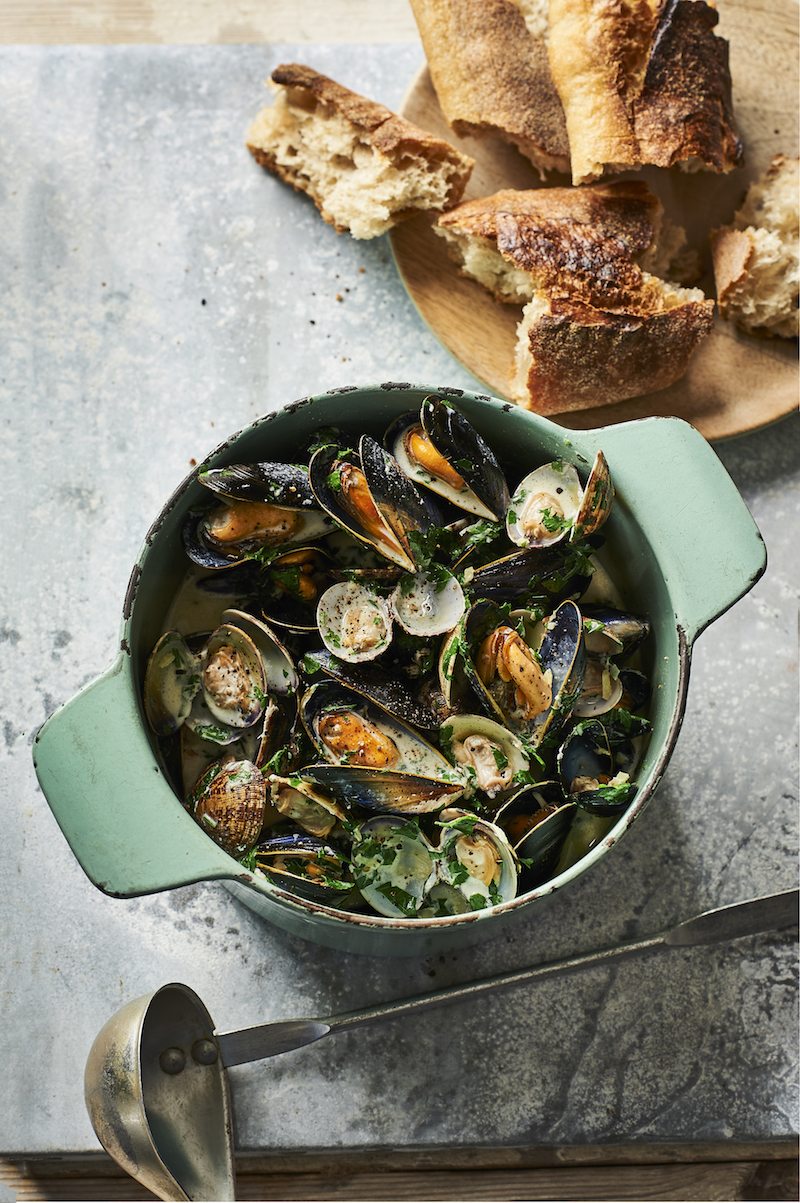 Mollusk Mix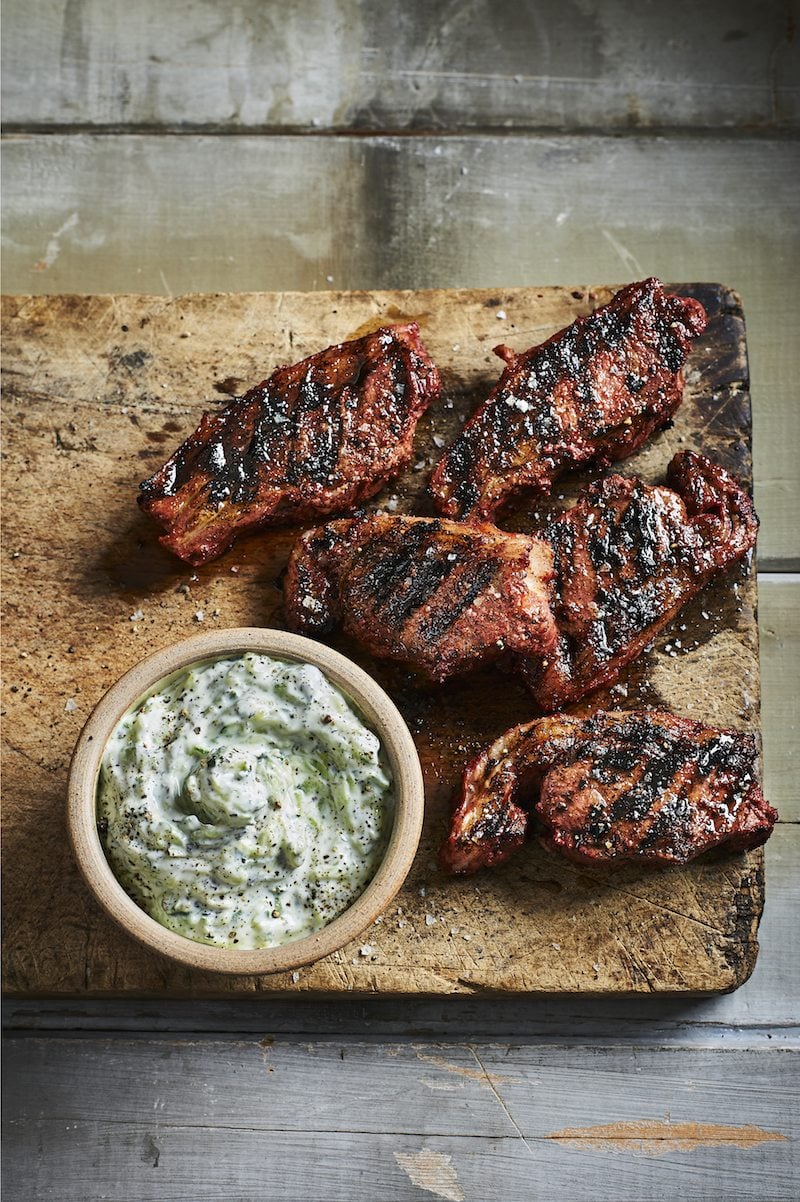 Tandoori Lamb Cutlets with Tzatziki

Tandoori Lamb Cutlets
The format has been updated to read properly in our recipe format, so it is longer than 140 characters.
Ingredients
½ c tandoori paste
½ c plain yogurt
1 lb lamp cutlets
Tzatziki
½ c grated cucumber
½ c plain yogurt
1 clove chopped garlic
1t dried mint
1t lemon juice
salt & pepper to taste
Instructions
Mix tandoori paste with plain yogurt. Add lamb cutlets, marinate 24hrs. Cook on a grill or broil in a hot oven until desired doneness.
Mix together all tzatziki ingredeints and serve.
Notes
All extracts taken from Recipe Shorts by Andrea Stewart. Published by Kyle Books, photography by Faith Mason.