Wouldn't it be nice if a spur of the moment trip to the grocery store to get ingredeints for dinner didn't take an hour to plan, write a list and wander through the aisles looking for everything? There's a solution! Check out this book where all recipes can be made with five ingredeints or less.
Winner of the third season of The Great British Baking Show, John Whaite, has debuted a new book that brings economy to the kitchen. Perfect Plates in Five Ingredients brings you delicious recipes for breakfast, lunch, dinner and even dessert that won't make you want to pull your hair out with ingredients lists that are a mile long.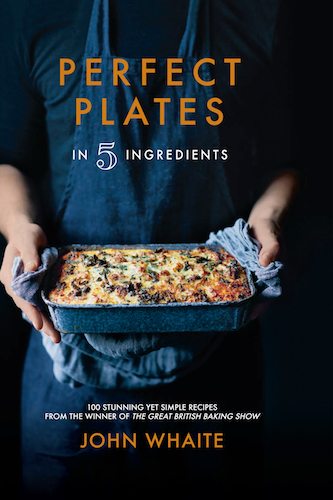 The recipes aren't fussy, but they are so delicious. Check out some of the images from the book below. Yes! These stunners are simple to make.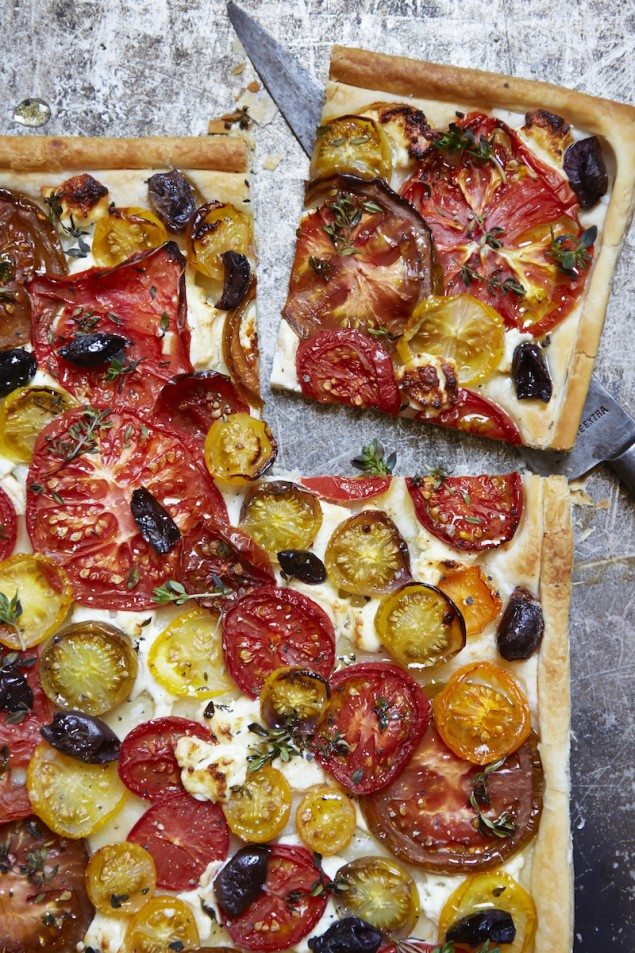 Rustic Mediterranean Tomato Tart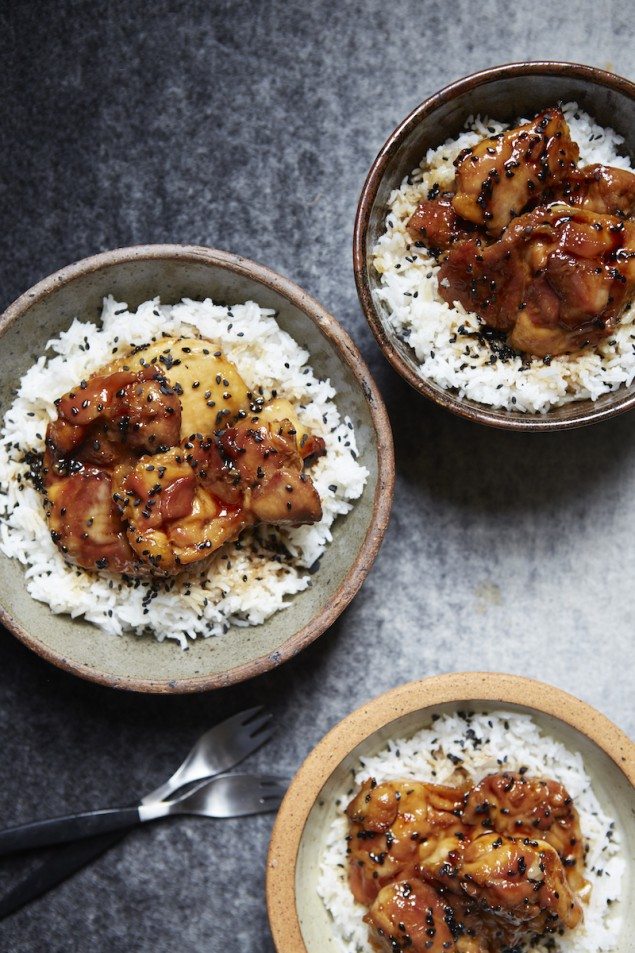 Sticky Black Sesame Chicken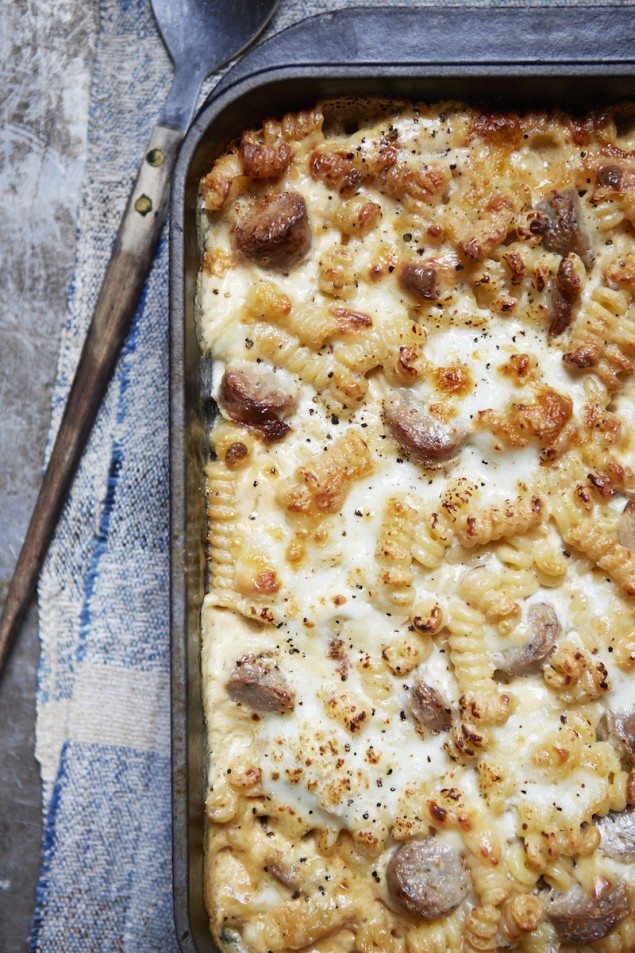 Taleggio and Sausage Mac 'N' Cheese
See Also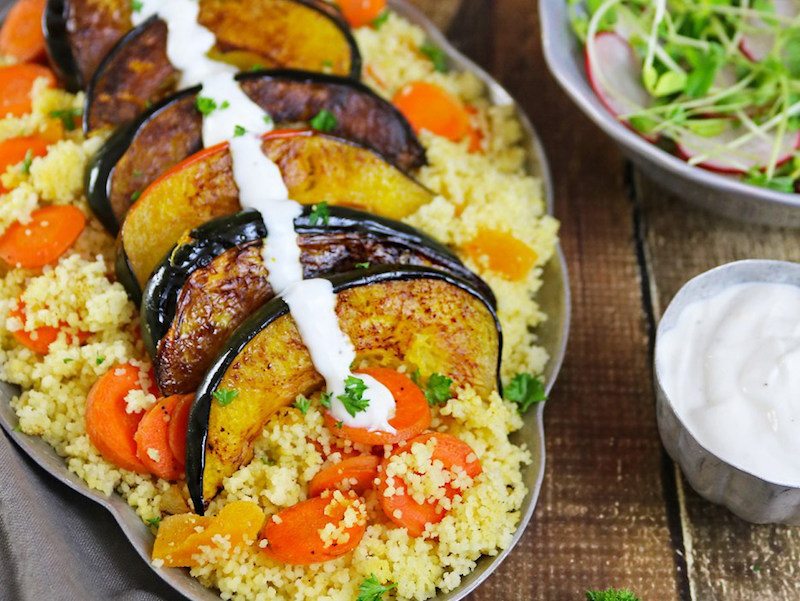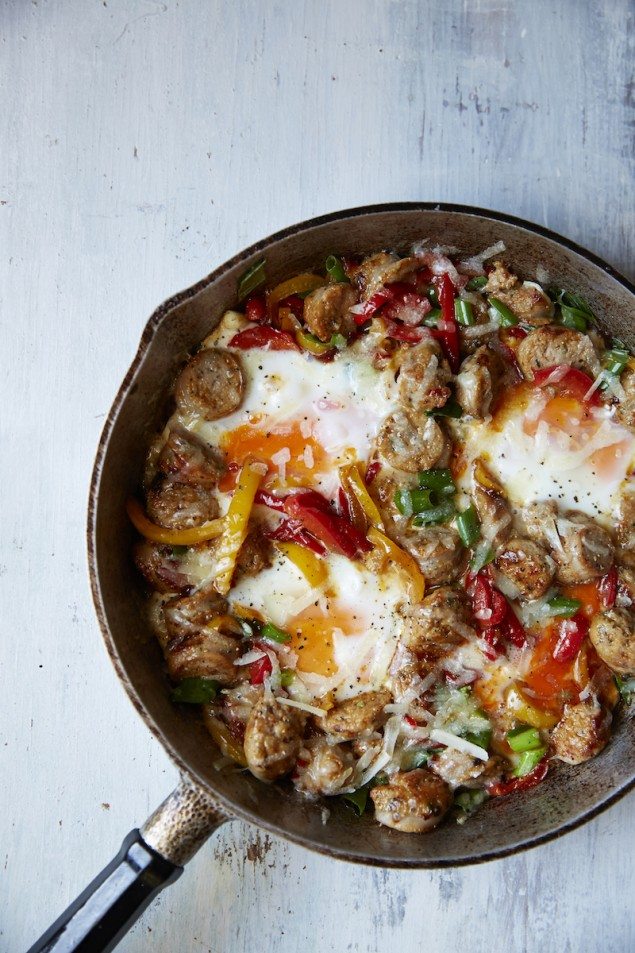 Crashed Breakfast Eggs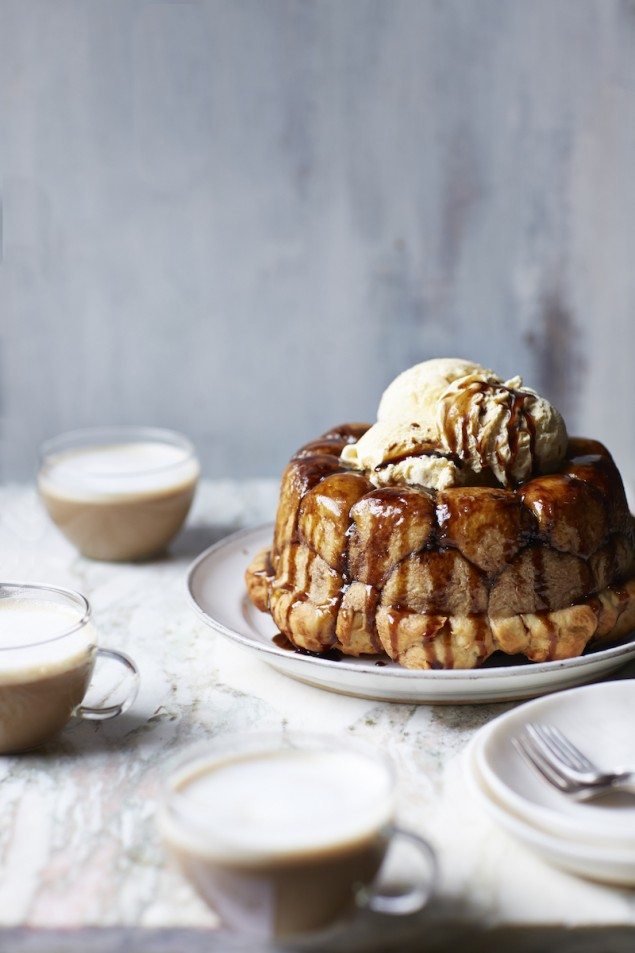 Affogato Monkey Bread See the recipe below!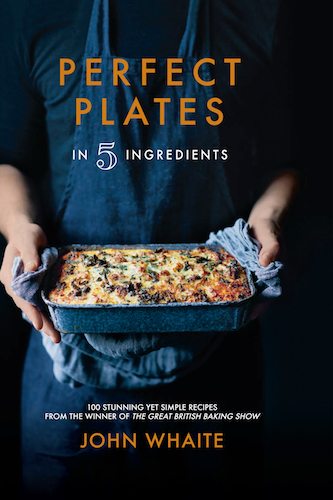 Affogato Monkey Bread
John Whaite
Monkey bread sounds fun, and it most certainly is. It's basically balls of pillowy white bread dough dipped intosyrup and coated in sugar, then baked as a whole. Sort of like a very rough and ready share-and-tear loaf. My version—for an exceedingly indulgent brunch—is laced with coffee syrup, and served with ice cream, a combination inspired by the Italian classic, affogato.
Course
Baking, Breakfast, Dessert
Ingredients
Scant 3 cups bread flour

2 ½

teaspoons

1/4-ounce envelope active dry yeast or instant yeast

Scant 1 cup light brown sugar

2/3

cup

strong black coffee

2

pints

vanilla ice cream

9

tablespoons

1¹?8 sticks unsalted butter, plus extra for greasing

1 1/8

cups

water

Sea salt flakes
Instructions
Grease a 9-inch ring or savarin mold with butter.

I make the dough in my freestanding electric mixer fitted with a dough hook, but it can be made by hand. In a mixing bowl, toss together the flour with 1 teaspoon salt and the yeast. Add the water—room temperature is fine—along with 31/2 tablespoons of the butter. Bring the ingredients together to a scraggy mass, then knead vigorously until elastic and smooth. This will take about 5 minutes on high speed in the mixer, or a good 10 minutes with full-throttle elbow grease by hand. Bring the dough into a rough ball and place in the mixing bowl. Cover the bowl with plastic wrap, put in a warm place, and allow the dough to prove and rise until about doubled in size—up to an hour. While the dough proves, make the syrup. Place the remaining 51/2 tablespoons butter in a saucepan with 61/2 tablespoons of the sugar and the black coffee. Stir everything together, then bring the contents of the pan to a boil. Boil for just a minute, stirring until well mixed. Remove from the heat and allow to cool a little. Put the remaining 1/2 cup sugar into a bowl. When the dough has risen, gently slap it a couple of times to knock it back—a technical term for "deflate."

Divide the dough into walnut-sized nuggets—about 30 to 35 in total. Roll each portion into a rough ball and dunk it into the coffee syrup, then into the sugar. Pile the dough balls into the prepared pan, and pour over 2 tablespoons of the syrup, reserving the rest for serving. Allow the dough to rise again, until it comes up to just under the rim of the pan, between 30 minutes and an hour. Preheat the oven to 350°F. Once the dough has risen, bake for 35 to 40 minutes until puffed up and golden brown. Invert the loaf immediately onto a wire rack, and allow to cool for about 15 minutes—you should serve this warm, but not so hot that the ice cream melts instantly. Boil the remaining syrup in a small saucepan until it's thick like honey.

Put the monkey bread onto a serving plate and pile the ice cream into the hole in the center. Drizzle over the syrup. Allow the eaters to tear off chunks of bread and scoop up loads of ice cream.
Notes
If you don't have a ring mold you could use a loaf pan instead, and serve slices of the bread topped with scoops
of ice cream.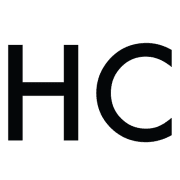 Honest Cooking
The Honest Cooking editorial team handpicks inspiring culinary stories to share with you that we think are beautiful. As an international online culinary magazine with the ambition to truly change the face of online food media we hope to create an inspiring place for serious culinary debate, salivating recipes, interesting food news and international food-fun.