Recipe for Change – a campaign led by International Justice Mission in partnership with the Fair Food Standards Council and the Coalition of Immokalee Workers – is targeting three major supermarket chains this summer, and asking its CEOs to support the Fair Food Program.
By Carrie King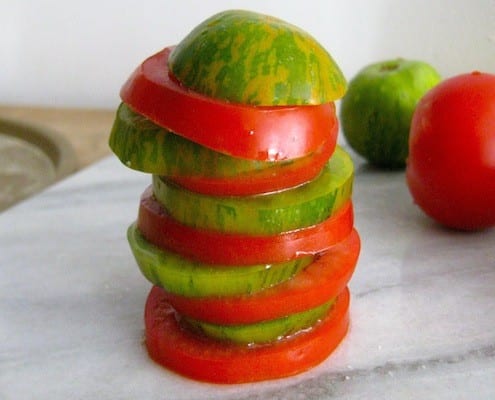 If food were jewels, a tomato, blushing from the summer sun's kiss, would be a girl's best friend. Well – it would be my most prized possession, anyway.
As the seasons change, so does my diet. The variety offered during summer and fall make seasonal eating easy, exciting even. Since most of the produce I buy comes from my local greenmarkets, every week new items pop up at the stands, which means another ingredient to inspire, cook and put on the table. So many fruits and veggies come and go that most disappear without much heartache. But when tomatoes are here, I cherish them. And when they go, I want to weep.
Just around Thanksgiving, after tomatoes are long gone, the growing dies down around here, fields are laid to rest – and that's when the going gets a little tough. I have no choice but to try and get creative with winter's meager offerings: hearty root veggies, over-wintered greens, squashes and tubers that have been in storage, and the occasional bag of frozen peas or blueberries to brighten things up a bit. Right around the end of January, I start to kick myself for not being a more devoted canner, thinking of the jarred ruby-red tomatoes and crispy dilly string beans and crunchy cucumbers and preserved apricots that I could be eating if only I had had the patience back in July.
March is just so dang deceiving – it gets me every time. Spring is almost there and it feels like there should be farm fresh produce on my table because I've waited so long, but there's always the threat of a late winter snow storm and this is when I start to get real antsy. Longing for consistently warm weather and the bounty of late spring and summer, I yearn for a return to my greenmarket and, without a doubt, miss tomatoes the most. In spite of cravings, I pass by the tomatoes in the grocery store without even looking twice because their maybe-too-perfect-looking red skin is making promises that their flavor definitely can't keep.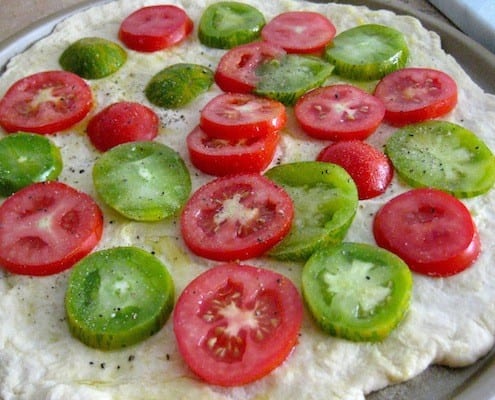 There are few flavors I enjoy more than a truly ripe tomato, lightly dusted with a sprinkling of sea salt, drizzled with a little extra virgin olive oil and eaten straight up – it tastes of summer. On the opposite end of the spectrum, there are few flavors that I loathe more than the watered-down taste that comes from biting into an out of season kind of mealy 'tomato.' You know the ones I'm talking about – orangey-white on the inside, deceptively red on the outside, kind of hard to the touch and not only do they not taste like summer, they taste like nothing.
Because I'm only human, I give in and selectively dabble in some fruits and veggies during their off-season – but not tomatoes. I prize tomatoes too much to see them spoiled by indulging in subpar tomatoes year 'round. Although I might tell you different mid-February when I'm longing for one, I kind of like waiting for tomatoes because the pay off is so big. If I were going to buy tomatoes anywhere other than my local greenmarket, or a farm stand on a summer's road trip, or a CSA box, then I would be careful only to pick them up at Whole Foods or Trader Joe's. And I'll tell you why.
It's not just the flavorless, vitaminless tomatoes that put me off, but it's also the way they are grown.
It's hard to believe, but Chief Assistant U.S. Attorney Douglas Molloy once called Florida's tomato fields "ground zero" for modern-day slavery in the United States. In the past 15 years, over 1,000 people have been freed from slavery in U.S. tomato fields. It's a subject that is front and center in the fair food debate, as it should be. Mark Bittman has written extensively about it, along with Michael Pollan, and Barry Estabrook in his book, Tomatoland.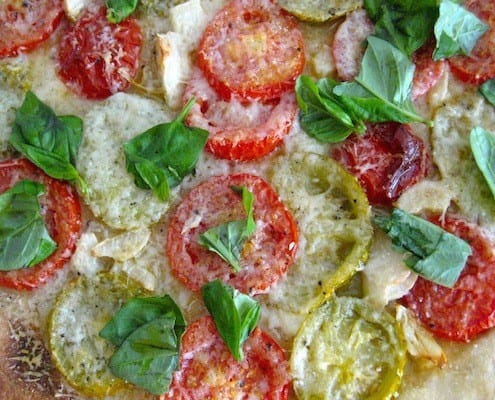 Recipe for Change–a campaign led by International Justice Mission in partnership with the Fair Food Standards Council and the Coalition of Immokalee Workers–is targeting three major supermarket chains this summer (Ahold, Publix and Kroger's), and asking its CEOs to support the Fair Food Program. Corporations that join agree to pay a small price increase for fairly harvested tomatoes (1.5 cents more per pound), and promise to shift purchases to the Florida tomato growers who abide by these higher standards–and away from those who won't.
Supermarkets can help eliminate slavery and other serious abuses from the tomato supply chain when they join the Fair Food Program. But in order to change its policies, CEOs need pressure from consumers.
That's where you and I come in. I'm not saying don't buy a tomato, I'm just asking that you consider where it's come from and what the true price of that tomato is. If you don't have a local farm market or get a CSA box, try and buy your tomatoes from Whole Foods and Trader Joe's, who have already supported the Fair Food Program.
And, take literally 30 seconds to send a letter to supermarkets that do not support slave-free tomatoes.  The more people who voice their support of the Fair Food Program and Recipe for Change, the greater the impact.
See Also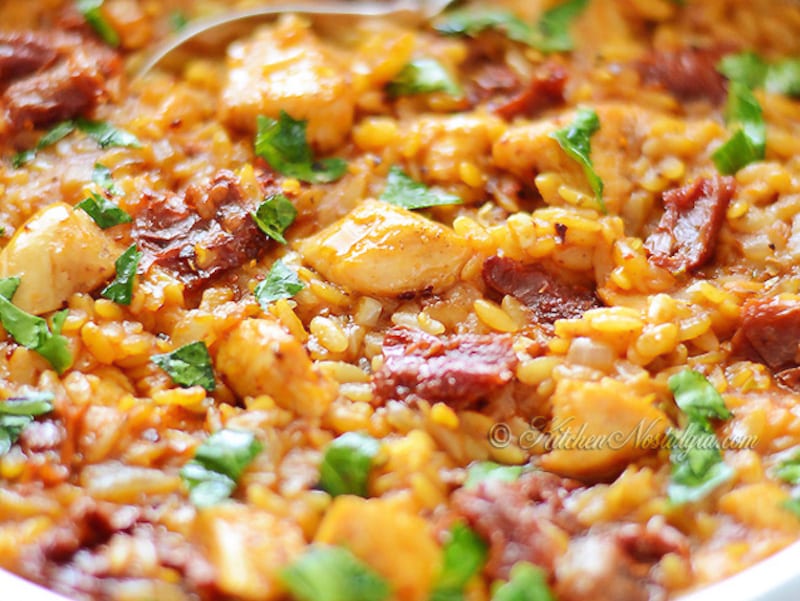 Once you've sent that letter and hit your local greenmarket or Whole Foods or Trader Joe's and have a bounty of summer sun ripened tomatoes, pat yourself on the back because today you did a real good thing in supporting this initiative.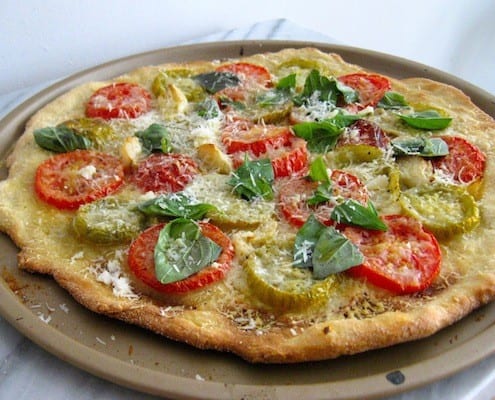 Once I get my tomatoes home from the market – I do very little to them, wanting only to showcase their innate flavors and goodness.
For this pizza margherita, I did nothing but thinly slice delicious field-grown tomatoes that I picked up at my greenmarket. I chose some green zebra tomatoes, an heirloom variety which I love because of their slightly tart taste and beautiful green stripes and slight imperfections on the skin that are a tell-tale sign of something good in the world of tomatoes. And I picked up a handful of small red tomatoes that are also field grown not a few hours south of here.
I whipped up a batch of pizza dough and after pressing the dough into the pan, which I lightly dusted with semolina flour to prevent it from sticking, I layered on the raw tomatoes, alternating green and red. I added a handful of crushed garlic cloves, dusted with sprinkles of sea salt and a drizzle of olive oil and placed in a 450ºF/230C oven for the first 10 minutes, to get the tomatoes and garlic a head start on roasting.
After 10 minutes, I took the pizza out, sprinkled handfuls of freshly grated Asiago and Parmesan cheeses, a new drizzle of olive oil and bumped up the oven to full whack, about 530ºF/275C  in my case, returning the pizza to cook for another 10 minutes or so.
The end result is a golden brown crust that is both crisp and doughy, and perfectly roasted tomatoes – their naturally sweet and tart flavors needing very little other than a few freshly ripped basil leaves to finish it all off.
To find out more about IJM, Recipe for Change and the Fair Food Initiative, or to send a letter to the supermarkets in support of the Fair Food Initiative visit the IJM and Recipe for Change website.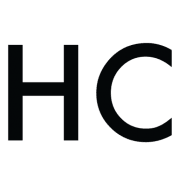 Carrie King
Carrie King is a Brooklyn-based freelance food writer and trained chef. When not in her kitchen or at her desk, she's poking around a market, searching for the components of her next meal. Carrie believes that in the war against bad cooking, using local and seasonal ingredients is half the battle. You can share in more of Carrie's culinary adventures at her blog, A Cook Grows in Brooklyn.