This ice cream has all the fruity goodness of a raspberry-swirled cheesecake, but in delightful frozen form.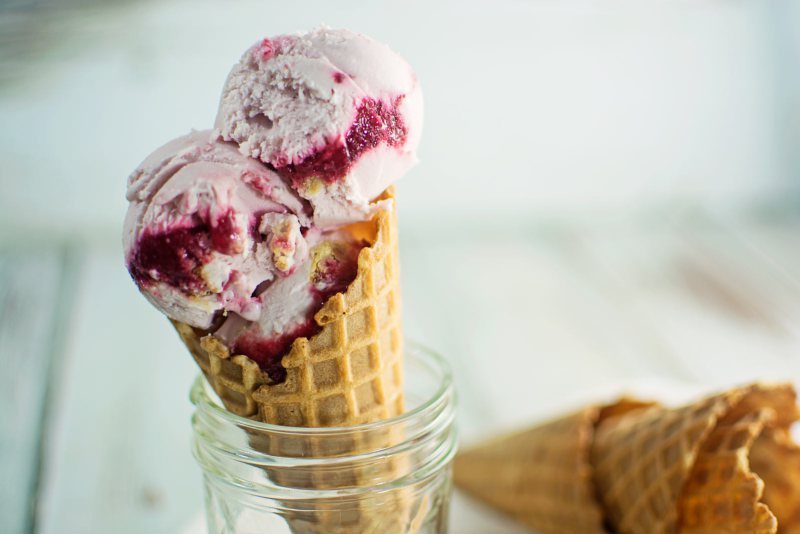 When the days start warming up and the kids are all hot and sticky from said warming up days, it's time to pull out the ice cream maker!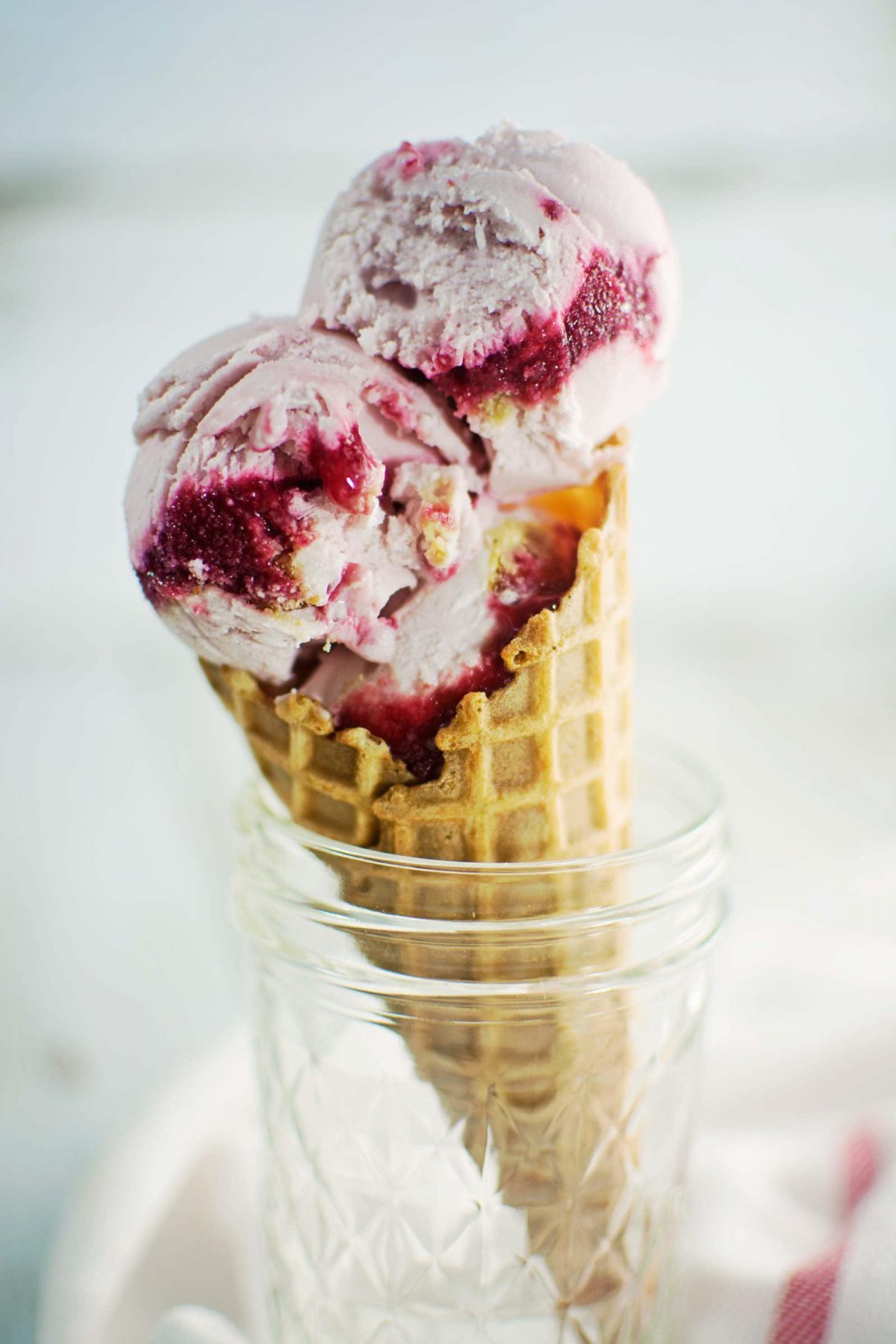 My favorite thing ever is ice cream. It's the one food that can take me straight back to my childhood memories every time, especially when it's all covered in sprinkles.
Over the last few weeks, the thermometer has been creeping up and some days it just seemed to be skipping digits straight to the top. Please remind me, this is springtime right?!? OK, even if I have missed spring and it really is summer, ice cream will make it all better.
Basically, this ice cream is all of the flavor and goodness of a raspberry cheesecake whipped up and frozen into a creamy ice cream and then swirled with a raspberry coulis and crushed graham crackers. Oh yes, it is. If you are not a fan of Raspberries or simply want to change it up, try substituting strawberries, blackberries or blueberries instead, adjusting for sweetness as needed. Done.
Click here for the raspberry coulis recipe.
Print

Raspberry Cheesecake Ice Cream
---
Author:

Stacey M Doyle

Yield:

1 1/2

-

2

qts

1

x
Raspberry Coulis:
Click the link above for the recipe.
Ice Cream Base:
8 oz

Cream Cheese (softened)

1/2 cup

Sugar

1 cup

Milk

1/2 cup

Heavy Cream

2 oz

Graham Cracker crumbs
---
Instructions
For the Raspberry Coulis:
Click the link above for the recipe.
For the Ice Cream Base:
Using a stand or hand mixer, beat the softened Cream Cheese with 1/2 cup Sugar and mix until smooth and creamy. If you rub a small amount between your fingers and it still feels grainy from the sugar, continue to beat for a few more minutes until smooth.
Slowly add in the Milk and Heavy Cream, mixing until well combined. Allow mixture to chill for about 1 hour in refrigerator.
Once ice cream base is chilled, add to your ice cream maker along with 1/2 of the Raspberry Coulis and freeze according to directions. The Raspberries will give it a light pink hue and a subtle hint of flavor to the ice cream base.
When the ice cream is ready, transfer to a freezer proof container, layering the ice cream then the reserved Raspberry Coulis and a thin dusting of Graham Cracker Crumbs. Continue to layer 2 – 3 times.
Continue to freeze in your freezer for about 2 hours or until firm.
Serve and Enjoy!
Notes
You can make the Raspberry Coulis and Ice Cream Base the day before. Make sure mixtures are completely chilled before adding to the ice cream maker.Use whole milk for best results.If you don't have a Lime, then the juice a 1/2 of a Lemon can be used instead.You can substitute the berries for any soft berry of your choice. Check the Coulis for sweetness and adjust if needed. Strawberries, Blackberries or Blueberries are ideal for this recipe.
Stacey M Doyle
A Southern girl with a taste for travel, Stacey takes inspiration from her global pantry and cooks with a sense of adventure. Now she's raising her three young children to appreciate a wide world of food, even if she doesn't always tell them exactly what they're eating. Stacey is the food photographer, writer and creator of Little Figgy Food. She's also addicted to coffee. Addicted to olives. Fairly obsessed with dark chocolate.