The condensed milk provides the sweetness in this creamy dessert but you can add additional sugar if you prefer it sweeter still.
By Nisa Homey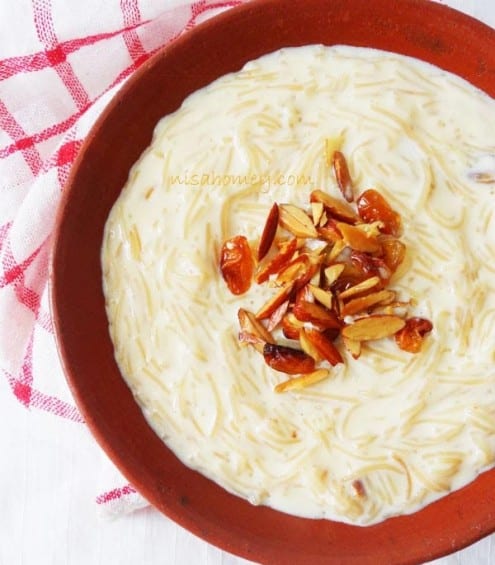 Quick Semiya Payasam
The condensed milk provides the sweetness in this creamy dessert but you can add additional sugar if you prefer it sweeter still.
Ingredients
Full fat milk: 1 litre
Condensed milk: 1 tin.
Roasted semiya: 1 cup.
Raisins: 1 tbsp.
Almonds/Badam: 2 tbsp or as needed.
Cardamon: 3 or 4, crushed.
Ghee: 2 tbsp.
Instructions
I used full fat pasteurized milk, condensed milk, and 1 cup of semiya.
In a heavy bottomed pan, heat 1 tbsp ghee and add in the crushed cardamons, and then pour in the semiya, lower the flame and fry lightly. If you are using plain semiya, slightly fry it a little longer so that it will get roasted.
Add in the milk, put the flame on high and stir, do not leave the stove as the milk will boil over. Once the milk boils reduce the flame to lowest, dont forget to stir.
Meanwhile, chop up the almonds or cashewnuts; which ever you are using.
After about 10 min, the semiya will be cooked and the milk will be slightly thick.
Pour in the condensed milk, mix well while still on low flame, for about 2 min or so and then switch off the stove when nicely incorporated.
Serve hot or chilled.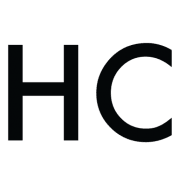 Nisa Homey
Nisa Homey is a lawyer by profession, now a full time stay-at-home mom. Cooking is Nisa's passion but blogging about food just happened. Nisa loves cooking for her family and kids, and her focus is to let everyone know just how easy cooking can actually be.