This no-churn ice cream features a spectacular trio of flavors: Boozy and nutty with sparks of exceptional syrupy sweetness.
By Natasha Steinberg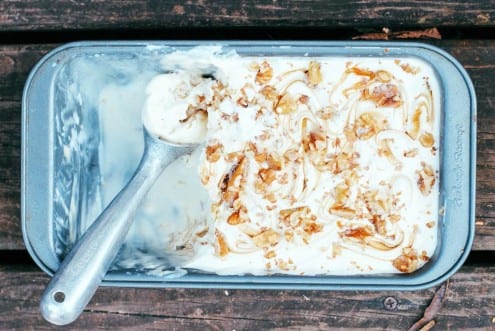 Bourbon, Walnuts, Sorghum Molasses Ice Cream
This no-churn ice cream features a spectacular trio of flavors: Boozy and nutty with sparks of exceptional syrupy sweetness.
Author:
Natasha Steinberg
Ingredients
1 can (14 oz.) sweetened condensed milk
3+ Tbsp. bourbon
100 g (1 cup) raw walnut halves
480 ml (2 cups) heavy whipping cream
¼ cup sorghum syrup
Instructions
Toast walnuts in a skillet over medium heat or on a baking sheet in a 350 degree F oven for 6-8 minutes until fragrant. Once walnuts are cool enough to handle, roughly chop.
In a large bowl, whisk together the condensed milk and bourbon. Stir in walnuts, reserving a small handful for garnish.
In another bowl, beat cream to medium-soft peaks then fold into the bourbon mixture until thoroughly combined.
Pour half the mixture into a loaf pan. Drizzle 2 Tbsp. of the sorghum syrup over top and run a knife in a zigzag motion to create a swirl effect. Top with the remaining ice cream mixture and repeat the drizzling/swirling of the sorghum syrup.
Cover and freeze until firm, preferably over night. Keel over.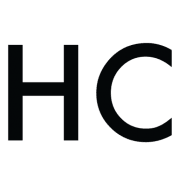 Natasha Steinberg
Natasha is a love-and-matriarch-taught maker of sweet things. She is passionate about using local and seasonal ingredients and making simple, satisfying sweets that make even the least of sweet tooths swoon. Although she is a native Texan, she currently resides in Atlanta where she is finishing up law school and documenting her sweet adventures through photos, recipes, and stories on her blog at tartletsweets.blogspot.com.