Pumpkin Curry with Cashews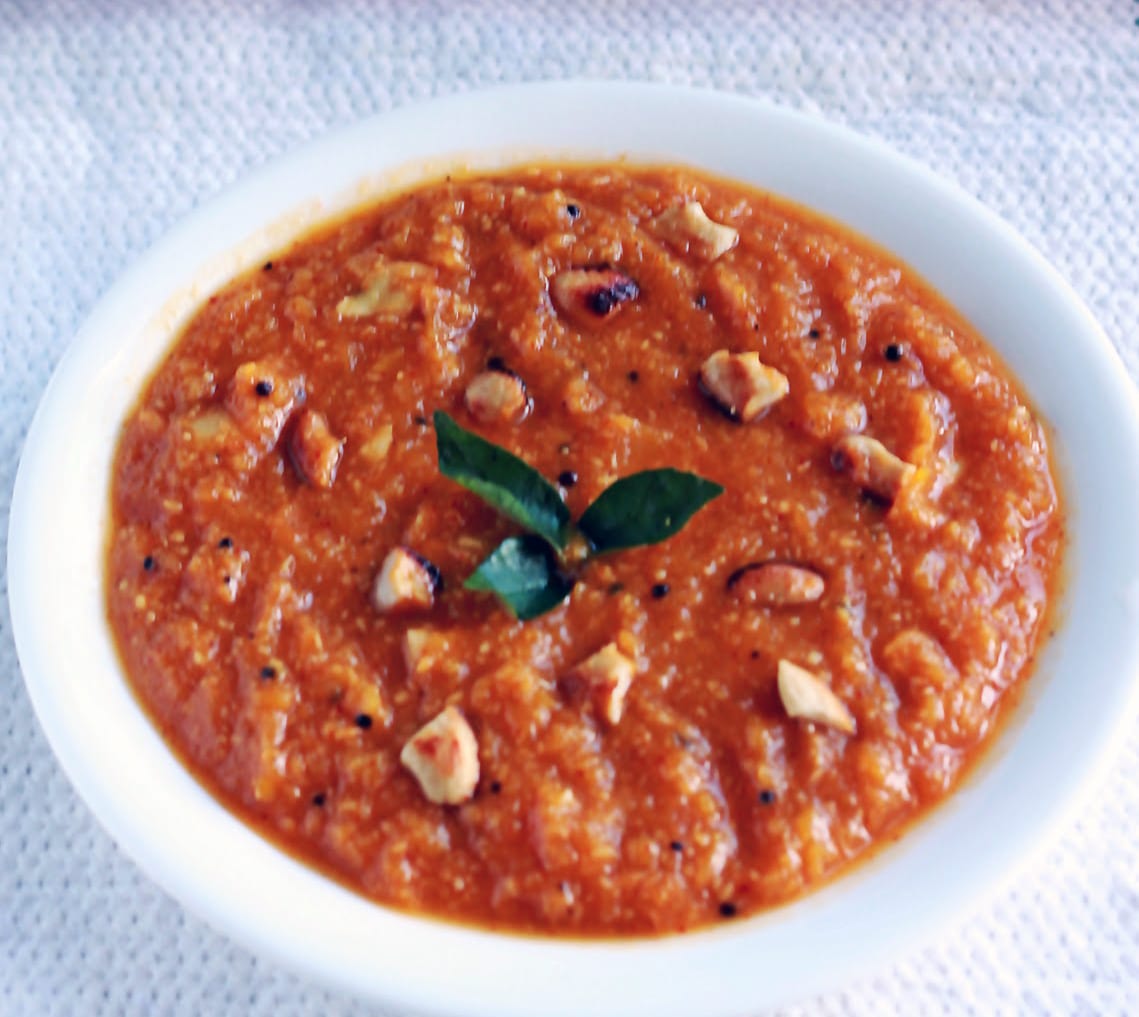 Fried cashews impart a rich nuttiness to this unique, seasonal curry.
By Nandita Nataraj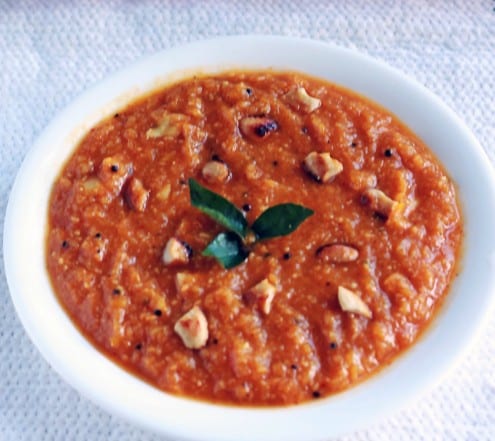 Pumpkin Curry with Cashews
Fried cashews impart a rich nuttiness to this unique, seasonal curry.
Author:
Nandita Nataraj, adapted from Chitra Amma
Ingredients
Pumpkin- 1 small, Peeled, deseeded and chopped into cubes
Turmeric or haldi- A pinch
Cashews- about 3 tbsp
Salt to taste
Tamarind pulp- 1 tbsp
Oil- 2 tsp
Channa dal- 1tbsp
Coriander seeds- 1 tsp
Cinnamon- 1" piece
Red chillies- 3
Asafoetida or hing- a pinch
Dry coconut- 3 tbsp
Instructions
Take the pumpkin cubes in a thick bottomed pan. Add the tamarind juice, turmeric and water to cover the pumpkin and allow the vegetable to cook on low flame.
Heat a tsp of oil in another pan and fry the hing, cinnamon, channa dal, coriander seeds and red chillies.
Allow the mixture to cool completely and grind to a fine powder adding the dry coconut in the end.
When the pumpkin is thoroughly cooked, mash it with a potato masher and add salt.
Add the ground spice mix and allow the mixture to simmer for 2-3min and take off the heat.
Heat the remaining oil in a pan and add the mustard seeds. Once they pop, add the cashewnuts and fry till they turn brown.
Add the seasoning to the gravy and mix well.
Serve hot with steamed rice and a dollop of ghee
Nandita Nataraj
Nandita was born, bred and spread in India, but right now lives in Tanzania where her quest for simple and exotic pleasures of food led to the creation of the blog Paaka-Shaale. She believes that food is not just a means to feed a body. But it is also meant to appeal the mind and satiate the soul.