Puffed Lotus Seeds Milk Pudding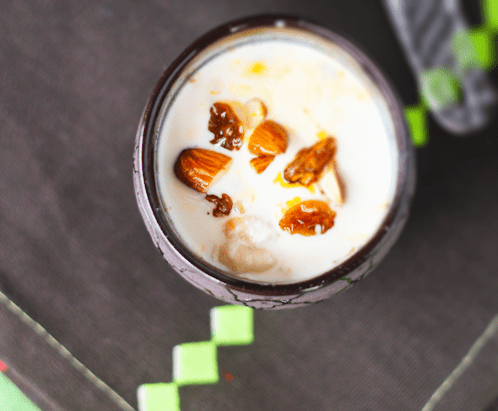 One can have this kheer cold on those dreaded summer days and hot in chilly wintertime. Either ways, you would not stop with just one serving.
By Siri Pulipaka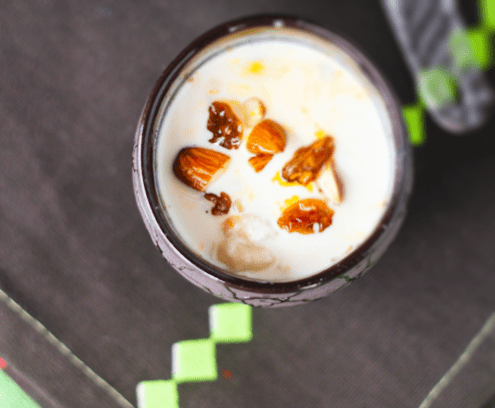 I don't usually dig on desserts much and prefer wandering on the savory side of a(ny) dinner table. Sadly, too much of sweet stuff gives me headache, unlike the others in my family who really adore them. I hadn't made any kind of kheer for many months now so, I decided to make some past weekend. It's light, refreshing that can be made with a number of different add-ins and in my recipe, I chose to use dried lotus seeds (phool makhana), a packet that was sitting in my pantry, untouched for many many months now.
Puffed Lotus Seeds Milk Pudding
One can have this kheer cold on those dreaded summer days and hot in chilly wintertime. Either ways, you would not stop with just one serving.
Author:
Siri Pulipaka, adapted from Spusht
Ingredients
½ cup dried lotus seeds/phool makhana
1.5 cups of milk
½ cup condensed milk or use sugar. (adjust the amount on how much sweetness you want)
a pinch of cardamom powder
few strands of saffron soaked in a tbsp of warm milk for few minutes
1 tsp ghee
¼ cup (or more) in total chopped nuts, raisins etc
Instructions
In a pan, melt ghee and add nuts + raisins. Shallow fry until they are light golden brown and puffed up. Remove along with left over ghee and set them aside.
In the same pan, dry roast lotus seeds until they turn firm and lightly crisp. Set aside.
Cut the dry roasted phool makhana into halves.
Add milk and on low-medium heat let it thicken & reduce for 20 minutes. Keep stirring occasionally.
To the thickened milk, add condensed milk and cardamom powder. Mix well until everything blends well.
Finally add the phool makhana and cook covered for 10 to 15 mins until they soften a bit. Add ghee roasted nuts & raisins & soaked saffrom stands. Let it simmer for 2 minutes.
Serve.
Siri Pulipaka
Siri is an obsessed foodie, an avid blogger, a passionate photographer and one who yearns for simple pleasures of life. She writes about recipes, her culinary adventures and reviews local restaurants & events on her blog - Cooking With Siri, which she started in summer of 2007 during her stint in the US. She believes in farmer's markets, growing her own food and eating responsibly & locally. She also has a photography blog - 365 Days of Siri, where she shares and documents a slice of her daily life through the camera lens. She currently lives in Hyderabad, India along with her food-loving husband.