This is a cute dessert perfect for these hot summer days!
By Soni Sinha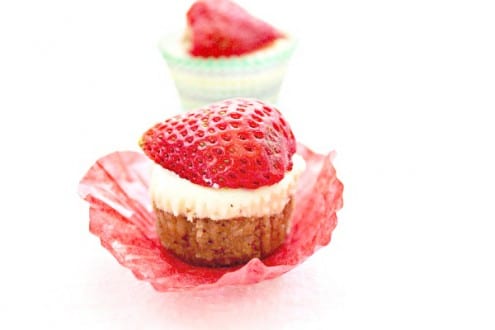 Wait till you taste it! Its out of this world delicious and just the perfect little bite for a sweet treat at any time!
Mini Strawberry Cheesecakes with Walnut Crust
This is a cute dessert perfect for these hot summer days!
Ingredients
!For the Crust
Ground Walnuts-1½ cups
Melted Butter-4 tbsp
Sugar or honey-2-3 tbsp
!For the Filling
Reduced Fat Cream Cheese-8 oz (room temperature)
Egg-1 (room temperature)
Greek Yoghurt-2 tbsp
Vanilla Extract-1 tsp
Sugar-1/4 cup
!For the Topping
Fresh Sliced Strawberries
Instructions
Preheat the oven to 350 degrees.
In a food processor place the Walnuts and pulse them until a crumb consistency.
Add the butter and sugar and pulse again.
Line a mini muffin pan with muffin liners.
Evenly divide the mixture among the liners and press with your fingers all over.
In a bowl using your electric mixer beat the softened cream cheese and egg until creamy.
Gradually add the sugar and beat until smooth.
Add the Greek Yoghurt and vanilla and beat until combined.
Pour a tbsp or two on prepared muffin cups.
Bake until the cheesecakes are puffed and set in the center about 17-20 mins.
Transfer the pan to a wire rack and let it cool in the pan and then transfer into a tray and cool completely.
Refrigerate for a few hours or overnight.Garnish with sliced strawberries and serve.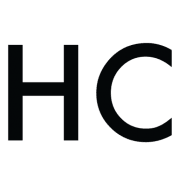 Soni Sinha
Soni is a recipe developer, food writer/blogger who creates recipes with a healthy Indian twist. She is a passionate cook and her recipes cater to readers who are are willing to try contemporary Indian flavors in wide ranging fusion dishes that she creates.She shares all her cooking adventures on her blog Soni's Food.