Potato Crusted Quiche — A Brunch Favorite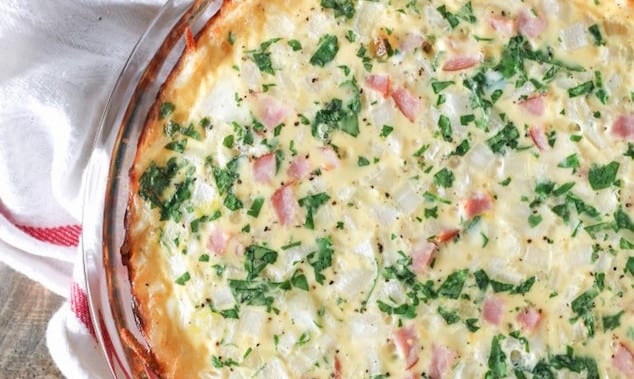 Ideal for breakfast or brunch, this quiche is made with a potato crust and filled with eggs, onion, Canadian bacon and cheese.
By Adell Goff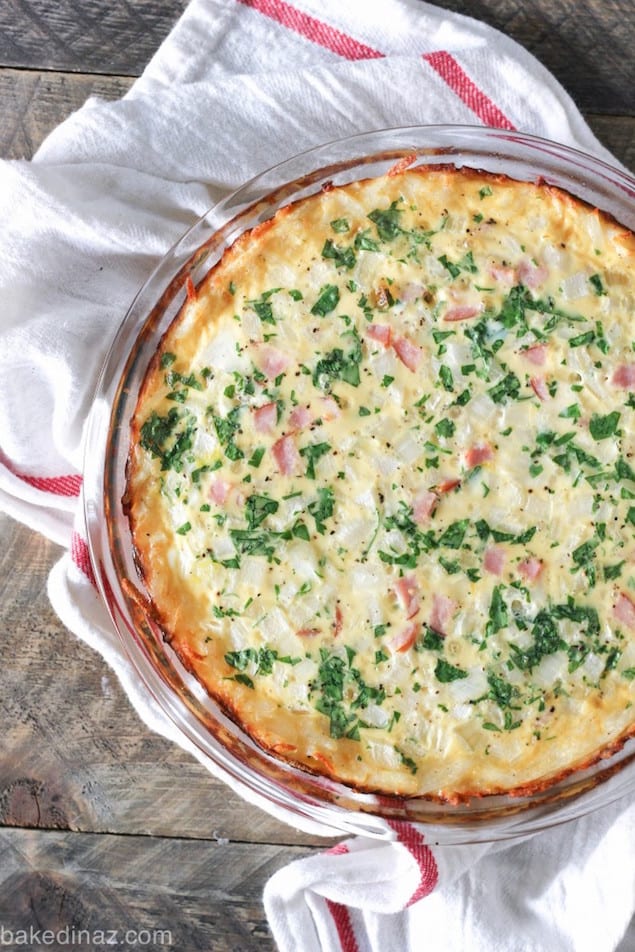 This recipe was given to me from my mother in law. My husband is a huge potato fan and loves this. He usually isn't a "breakfast for dinner" kinda guy but when I made this for dinner the other day, he was all for it!
You can cook and shred potatoes for this recipe, use frozen, or leftovers. You just add oil and salt, press it into a couple of pie pans, cook the crust, layer the ingredients in the shell, whip up the milk/egg mixture pour it over the ingredients and bake.
You can make this recipe in a 9×13 inch pan if you would prefer not to do 2 pie pans. I hope you try this recipe for breakfast, brunch or dinner!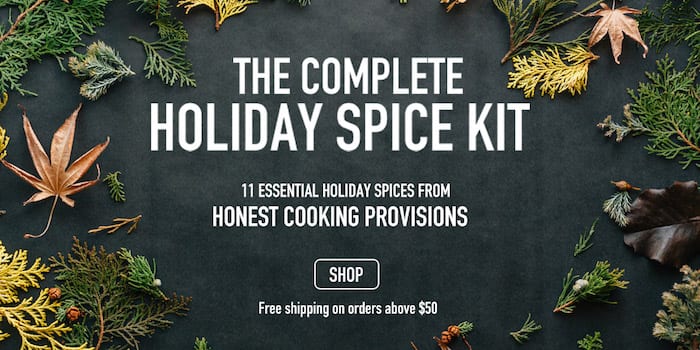 See Also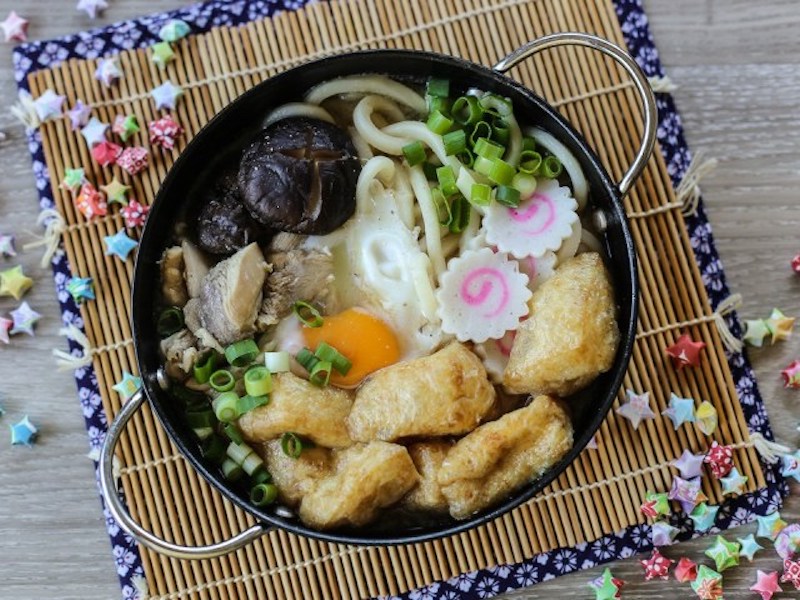 Looking for a sweet breakfast or brunch recipe? Check out these recipes.
Potato Crusted Quiche — A Brunch Favorite
Ideal for breakfast or brunch, this quiche is made with a potato crust and filled with eggs, onion, Canadian bacon and cheese.
Ingredients
FOR THE CRUST:
1 lb. shredded potatoes (like simply potatoes)
4 Tablespoons oil
1 teaspoon salt
FOR THE QUICHE:
2 cups grated cheddar cheese
1 (6 ounce) package or 10 slices canadian bacon, chopped
¼ cup onion, chopped
1 (12 ounce) can evaporated milk
½ cup milk
4 eggs
1 teaspoon salt
½ teaspoon pepper
2 Tablespoons chopped parsley or 1-2 teaspoon dried parsley
Instructions
FOR THE CRUST: Pre-heat your oven to 425 degrees. Spray 2 pie dishes with cooking spray.
Mix the potatoes, oil & salt together then press into the prepared pie dishes.
Bake the crust for 10-15 minutes or until crispy.
FOR THE QUICHE: Layer the cheese, chopped bacon & onion in the cooked pie shell. Set aside.
Beat the milks, eggs, salt, pepper & parsley until fluffy. Pour over pie.
Bake for 30 minutes. Cool for 5 minutes then serve warm.
Notes
I have used fresh & dried parsley in this dish. Either one works great.
Adell Goff
Adell is a wife & mother who loves making memories with her family in the kitchen. Nothing says love like a warm chocolate chip cookie. Her blog, Baked in Arizona, is a place where family favorites live on, cookies meet kale, & a little bit of everything in between!