When the prunes melt down into a thick, sweet sauce, a French stew becomes a rad pie filling.
By Louisa Allan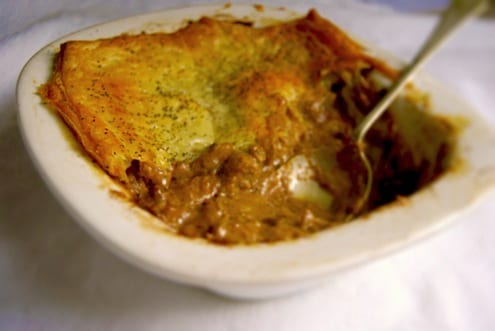 Pork, Prune and Mustard Pie
This pie started life as a version of the French classic stew of pork and prunes. When the prunes melted down into a thick, sweet sauce, it was pretty obvious that it would make a rad pie filling and it did.
Ingredients
12 pitted prunes
1½ cups of dry white wine
1.5 kg stewing pork, cut into pieces (I used pork neck)
4 shallots, thinly sliced
2 tablespoons of seasoned flour
2 tablespoons of olive oil
2 tablespoons of butter
2 cups of chicken stock
1 tablespoon of redcurrant or lingon berry jelly
2 tablespoons of dijon mustard
1 sheet of puff pastry
1 egg, beaten
Poppy seeds, for sprinkling
Instructions
Place the prunes and wine in a medium saucepan and bring to a simmer over medium heat. Set aside.
Rinse and dry the pork.
Take a heavy bottomed casserole dish and melt the butter and half the olive oil over medium heat. Add the shallots and let them cook, stirring occasionally, until they're soft. Scrape into a bowl and set aside. Wipe out the pan.
Add the rest of the olive oil to the same pan and turn the heat to medium high. Dredge the pork pieces in seasoned flour and brown in batches in the hot oil. Remove from the pan and set aside.
Tip out all but one tablespoon of fat from the pan. Add the wine to the pan, then the stock and let it bubble up, while scraping up the bits on the bottom with a wooden spoon. Let it reduce by a third. Turn the heat down to low.
Return the meat and shallots to the pan, along with the prunes, jelly and mustard. Let it cook for 2-3 hours or until the pork pieces are really tender and you have a nice thick sauce. The sauce gets pretty sticky as it cooks, so you'll need to stir it often to stop it catching on the bottom. Add a bit of water if it gets too thick.
Of course, you don't have to pie this stew. If you want to, pour it into a pie dish and top with puff pastry. Brush with a beaten egg, then sprinkle with poppy seeds. Otherwise just serve it with some greens and potatoes. Either way, the mixture gets tastier after a day resting.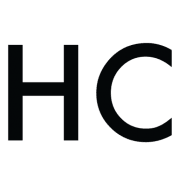 Louisa Allan
Based in Melbourne, Australia, Louisa Allan cooks, writes and test recipes. And she does it all for you. You can find more of her recipes and rants on her blog, Cuisine Diplomatic.