One of the most dazzling, show stopping things one can present at a dinner party are the puffy little Indian breads known as Poori.
By Kathy Gori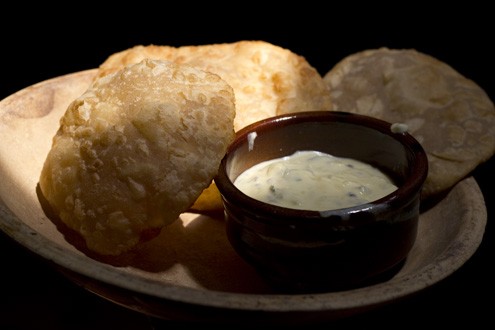 Anyone who's ever gone to an Indian restaurant knows that when it comes to interesting and creative ways of baking breads, it's hard to beat an Indian chef. Every region has its' specialties, from chapatti to naan to parathas and beyond. These delicious breads don't have to be reserved for dining out or "to go" status anymore. With a little bit of know how they're pretty easy to make right in your own kitchen.
One of the most dazzling, show stopping things one can present at a dinner party are the puffy little Indian breads known as Poori. These golden little balls of dough puff up like small balloons during frying and come to the table  warm and round.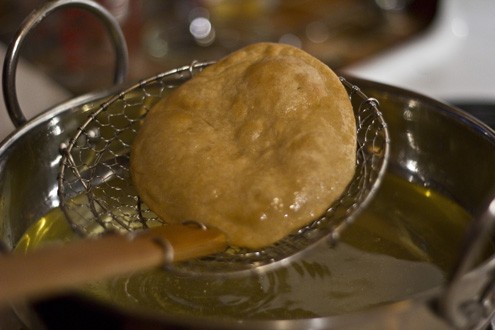 See Also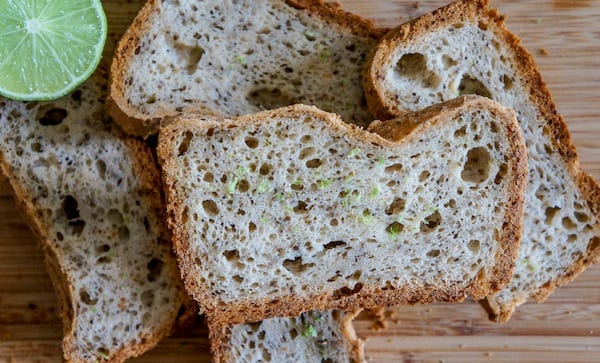 Your guests will be amazed! They'll "oooh" and "ahhh."  They may even gather around the fryer to watch, but don't let them stand too close because to puff up properly the oil has to be really, really, really hot. Other than that, this traditional bread is pretty easy to whip up in under an hour. Here's what to do.
Print
Pure Poori , Puffy Golden Balls of Fun.
Lovely Puffy Indian Bread
Prep Time:

45 mins

Cook Time:

15 mins

Total Time:

1 hour

Yield:

1

6

1

x
2 cups

chapatti or whole wheat pastry flour

1/2 tsp

of salt

1

and 1/2 Tbs of vegetable oil

3/4

to

1

cup of water
Oil to fry with
Instructions
Mix together the flour, salt and oil
When they're all blended add in the water slowly using only as much as you need to mix the dough together.
Knead the dough, you want it nice and smooth and elastic
Put it in a bowl and cover it with a damp cloth
Let it rest for about 30 minutes to an hour
In a wok or kadhai or deep fryer heat vegetable oil for deep frying
Get the oil hot, hot, hot!
If it's not hot enough the dough won't puff up properly
Portion the dough into 16 little balls
Roll them out into circles
Drop the circles into the hot oil and watch them balloon up and turn golden
Turn them in the oil so both sides brown
take the golden puffed up pooris out of the oil and place them on a paper towel lined plate.
Serve them up!
These tasty little breads will impress and amaze your friends and if you work it right, they will stay inflated on the plate for quite a little while. Serve them with a tasty chutney or raita or anything for dipping. You'll forget you're at home and think you're in the finest Indian restaurant.
Kathy Gori
Kathy Gori has a passion for Indian cooking. She brings 20 years of cooking experience and a natural flair for communicating her culinary adventures to her blog The Colors of Indian Cooking "A Hollywood Screenwriter, A Bollywood Kitchen". Food writer, commercial and cartoon voice actor (Rosemary the telephone Operator in Hong Kong Phooey among others) and screenwriter (Chaos Theory starring Ryan Reynolds) Kathy is also a Clio award-winner. She and her screenwriting-partner husband Alan live with their Siberian Husky Patsy in Sonoma, California.