Sponsored Post: It's the perfect time of the year to remember to be a little sweeter. Whether it's dropping off dinner for a neighbor or bringing in a treat for your coworkers, let's be sweet more often. We've partnered with the North Carolina SweetPotato Commission to bring you some sweet inspiration.
These sweet potatoes are filled with toasted walnuts, fresh herbs, pomegranate seeds and drizzled with a tahini sauce. Plus, enter below for a chance to win a Vitamix.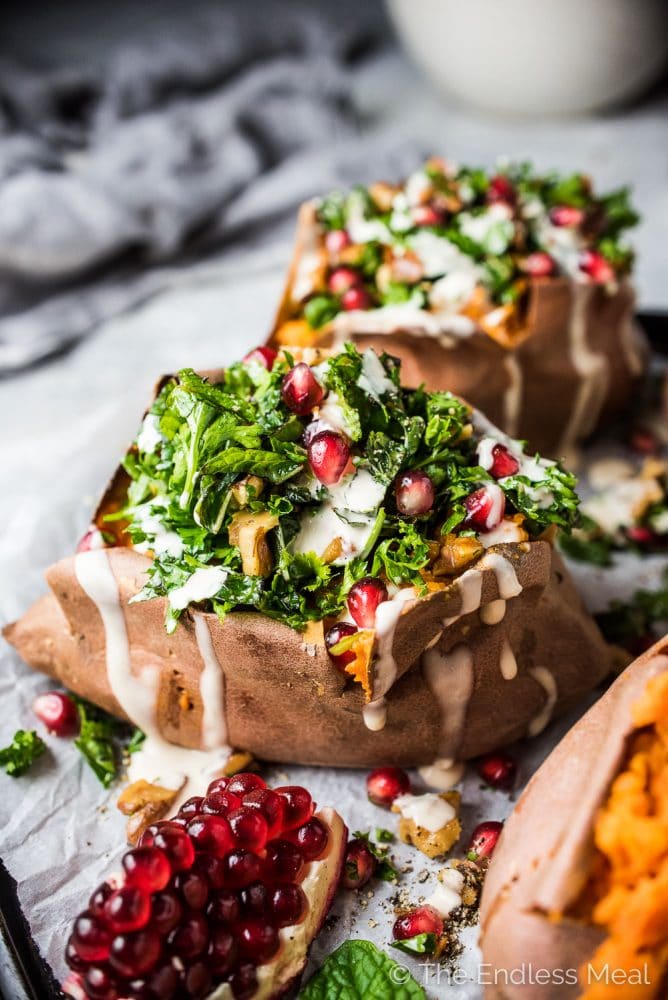 These baked Stuffed Sweet Potatoes are piled high with toasted walnuts, fresh herbs, and crunchy pomegranate seeds. A drizzle of easy to make tahini sauce takes them over the top. They're a healthy side dish or main course vegetarian recipe. They're also naturally vegan + gluten-free + paleo + Whole30 compliant.
November 13th was World Kindness Day, but I don't think being sweet should come around only once a year. I've made us this stuffed sweet potato recipe so we can all be a little sweeter today, and all year round.
What I've done is combine two of my favorite things into one stuffed sweet potato recipe:
1. Baked sweet potatoes. Are you as crazy about them as I am? I love their natural sweetness and their versatility. Seriously, there are not many things that can be both spiralized into pasta and baked into a pie.
We eat a lot of sweet potatoes around here. My quick count turned up 25 sweet potato recipes on the blog!
2. Herb and walnut salad. I have no idea why this isn't a stand-alone recipe on the blog. I love the combination of fragrant mint and parsley mingling with nutty toasted walnuts. I've thrown a few handfuls of pomegranate seeds in there, too. They always feel festive this time of year, and I love the little crunch they add.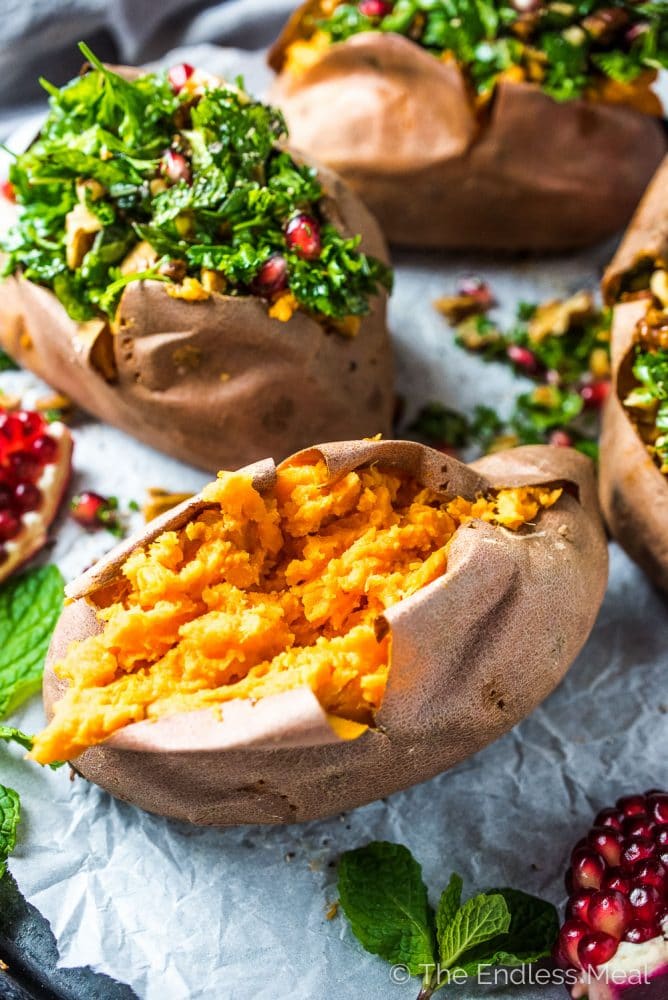 Even though these stuffed sweet potatoes would dazzle a holiday table, there's no reason to save them just for the Christmas season. We'll be eating them all winter and into the spring. As long I can find pomegranates in the grocery store, these babies are mine.
When I served these at dinner the other night, my handsome man made the best comment. He said they were like little presents that you had to unwrap. I couldn't agree more. Before digging in, you peel back the 'wrapping paper' to find the sweet and delicious gift inside.
These stuffed sweet potatoes are the perfect recipe to share with friends. Invite over your besties and let them unwrap the pretty 'presents' on their plates.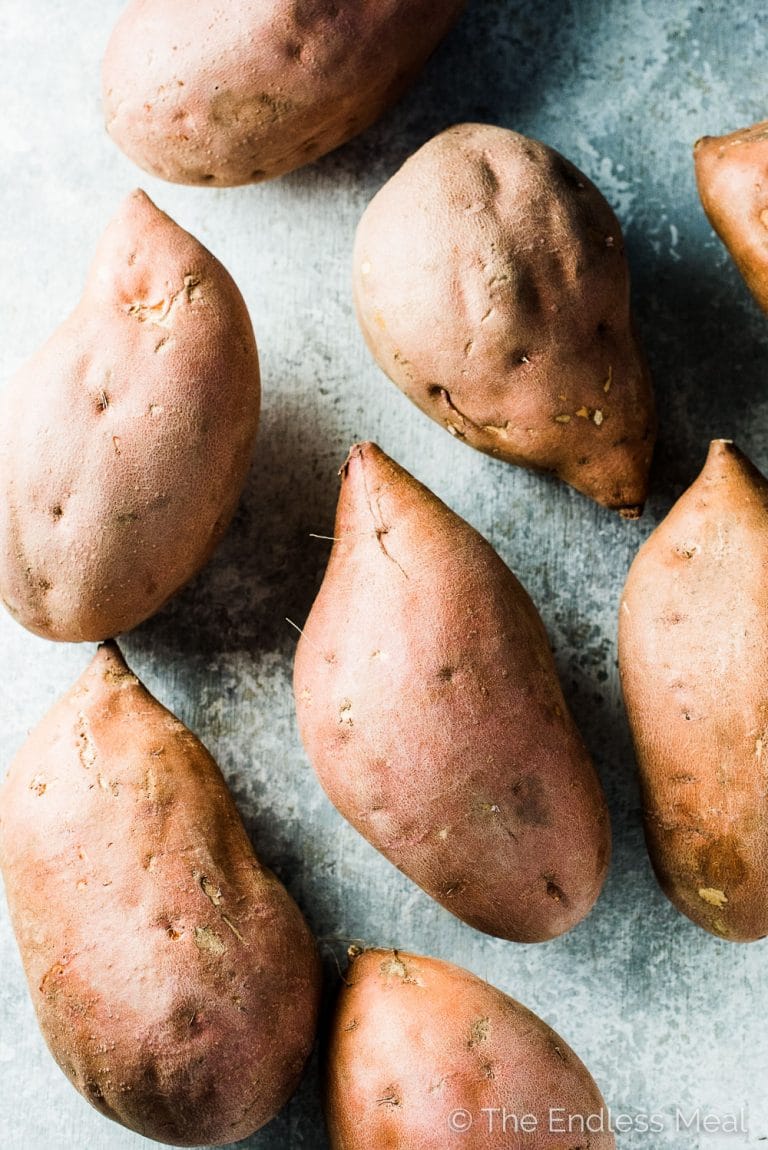 I have a confession to make. Are you ready? I haven't always loved sweet potatoes. Gasp!
Growing up, the only way sweet potatoes were served was in a casserole. It was that super sweet casserole that everyone has at Thanksgiving and Christmas. The one loaded with brown sugar and sometimes even marshmallows. Even as a kid, I found it so sickly sweet that I couldn't eat it.
No one ever mentioned that there were other ways to eat sweet potatoes. My first non-casserole experience was having them as fries. I LOVED them that way, and still do.
Then a Thai food restaurant sold me on sweet potatoes in red curry. I was starting to learn that there was a whole world of delicious ways to cook with sweet potatoes out there.
It's a good thing. Sweet potatoes are both convenient and healthy. On an 'I don't want to cook night' I'll throw a couple sweet potatoes and some chicken into the oven and call that dinner. Even though it's as simple and easy as it gets, I feel good knowing it's healthy. Did you know that a medium sweet potato is just a little over 100 calories and is packed with vitamin A and fiber? I love that part!
On more adventurous nights, I'll pull out my spiralizer and turn sweet potatoes into spaghetti-like noodles. Or I'll slice them thin and bake them into nacho chips. And other times I'll mash them like potatoes. They're amazingly versatile so I never tire of them.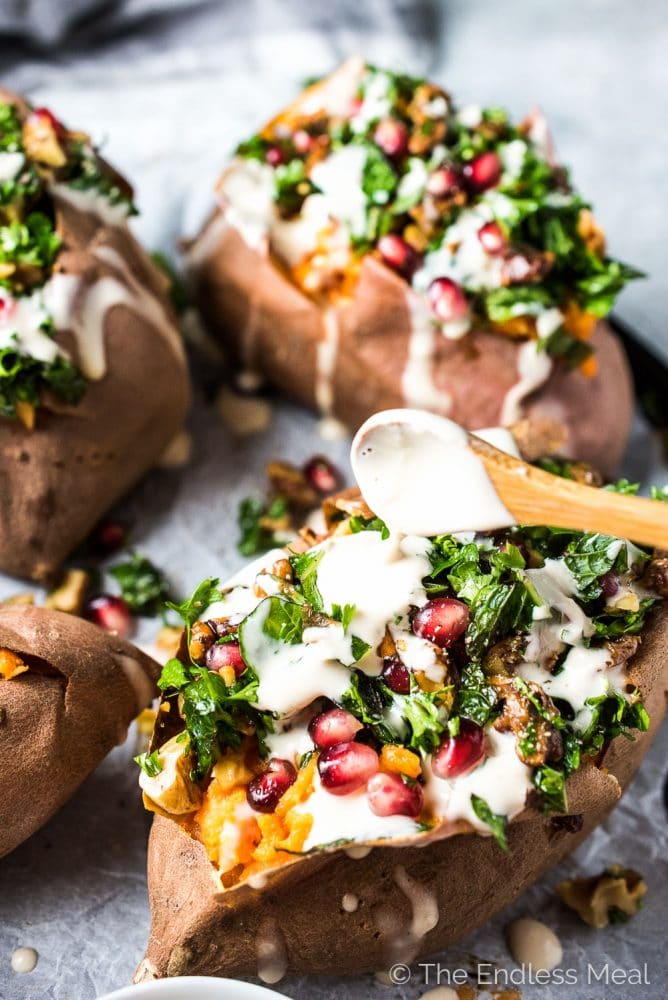 See Also
Back to these stuffed sweet potatoes …
There's something about these flavors and textures that work so well together. Mint loves a little sweetness, and the creamy sweet potatoes give that naturally. Both the walnuts and pomegranate add a little crunch, but each in their own way.
The tahini lemon sauce brings it all together. This simple sauce is as delicious as it gets. It's creamy without having to use any dairy and bursting with flavor.
I recommend drizzling enough on top to make the stuffed sweet potatoes look pretty, then serving the rest on the side. You're definitely going to want to smother these, but they don't look as nice when they're drowning in sauce.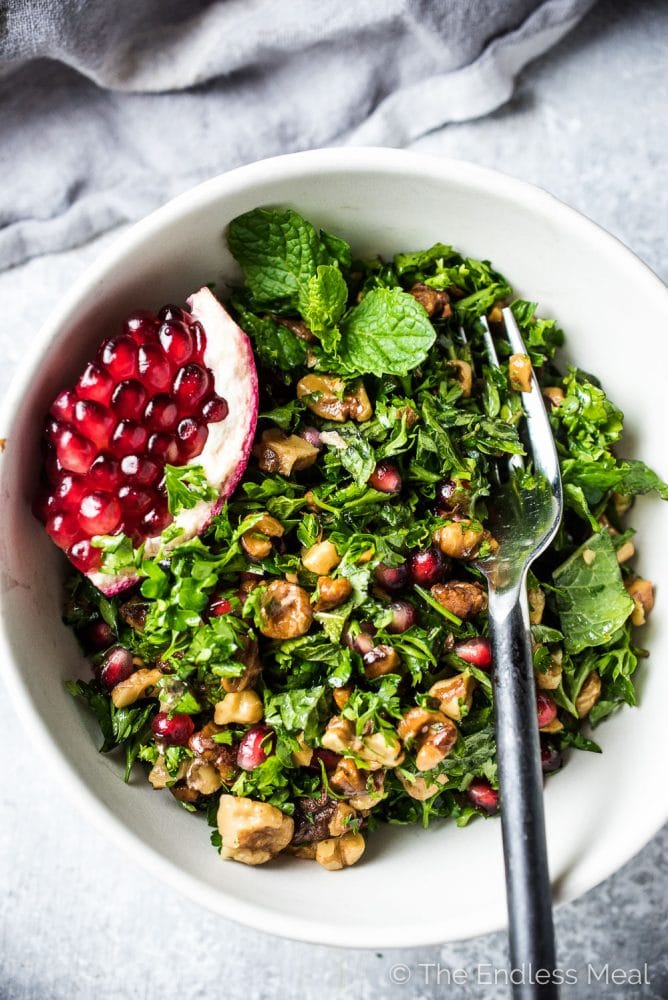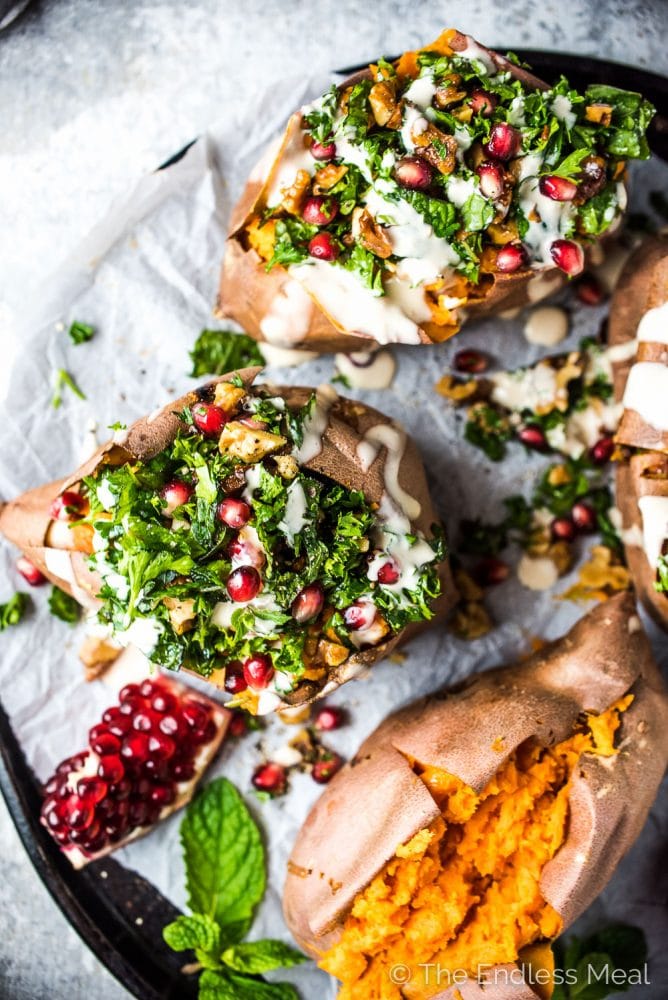 For even more sweet inspiration, check out this video.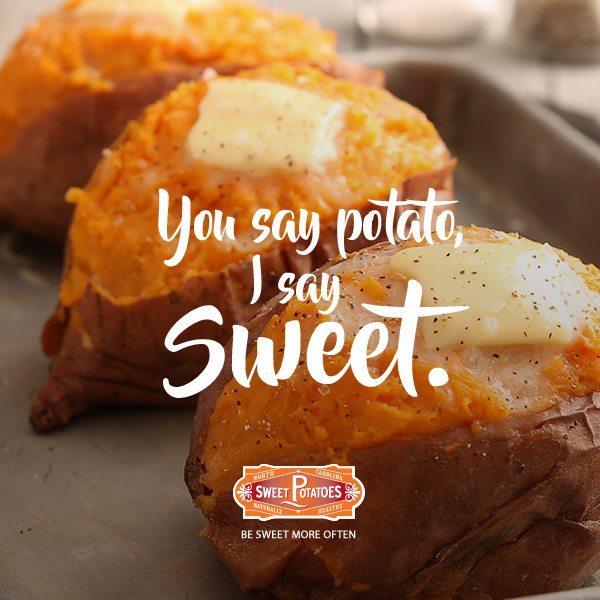 Kristen Stevens
Kristen is a Vancouver based chef, recipe developer and founder of The Endless Meal. She's passionate about creating and sharing healthy, whole-food recipes made from local and in-season ingredients. She's also the owner of a small underground restaurant where she gets to cook and share her food with local foodies every weekend. Her favourite things are her camera, bourbon sours, sailing the waters of BC's beautiful coast and anything super spicy.