Pomegranate Lime Drop Cocktail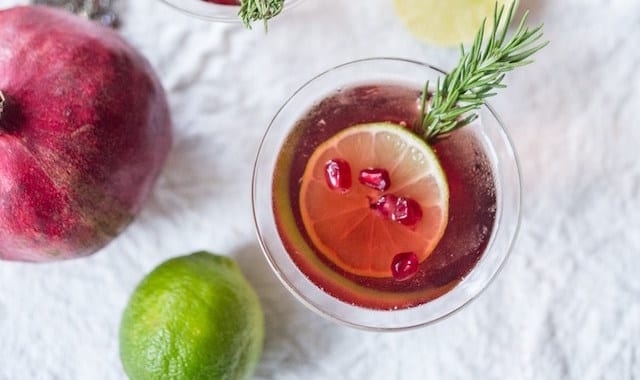 This vodka cocktail is refreshingly tart with a touch of herbal rosemary syrup. A festive holiday drink.
By Sylvia Fountaine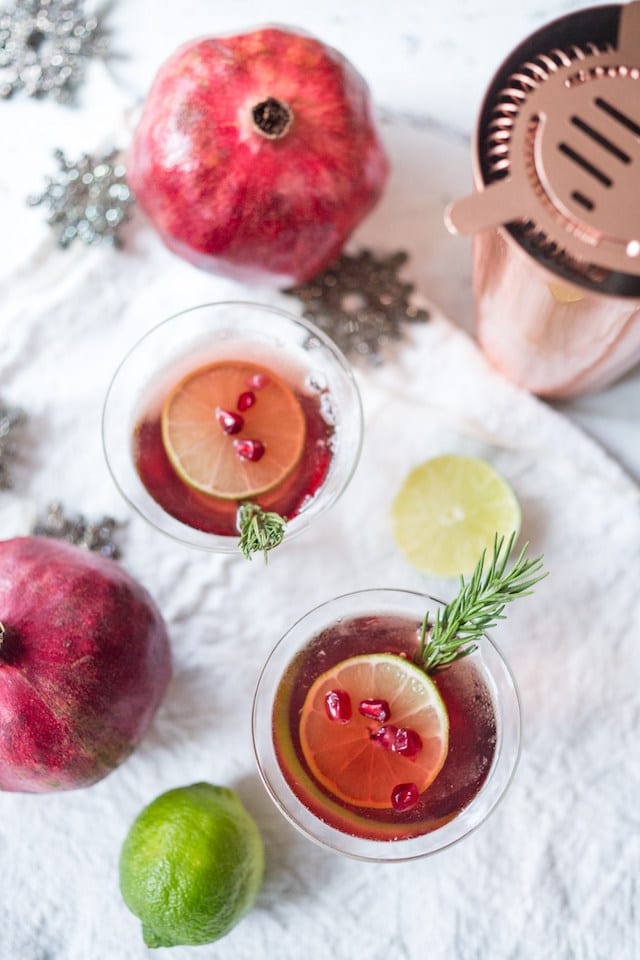 Here's a little holiday cheer to brighten in a cup, the Pomegranate Lime Drop Cocktail. Using Tito's Handmade Vodka, I created this festive holiday drink featuring their small-batch Vodka, rosemary syrup, pomegranate juice and lime juice. Refreshingly tart, subtly sweet with a hint of rosemary, it's my kind of cocktail.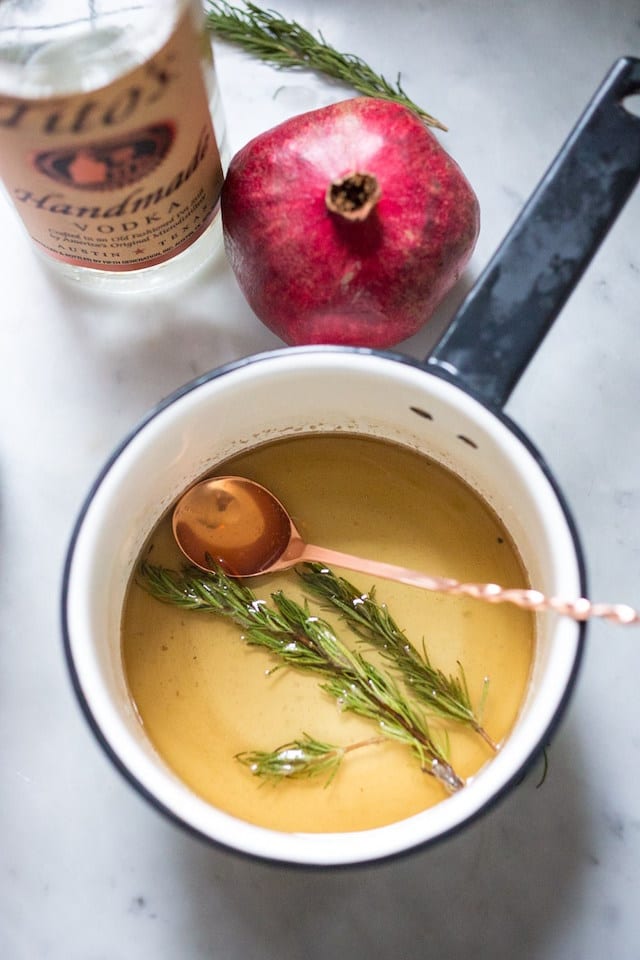 Tito's Handmade Vodka, if unfamiliar, is produced in Austin, Texas, in the state's oldest legal distillery. The founder and distiller, Tito Beveridge makes his vodka in small batches, using old-fashioned pot stills, then tastes every batch to make sure it's perfect.
The Rosemary simple syrup is easy to make- just add sugar and water and rosemary springs to a pot and heat, stirring until sugar is dissolved.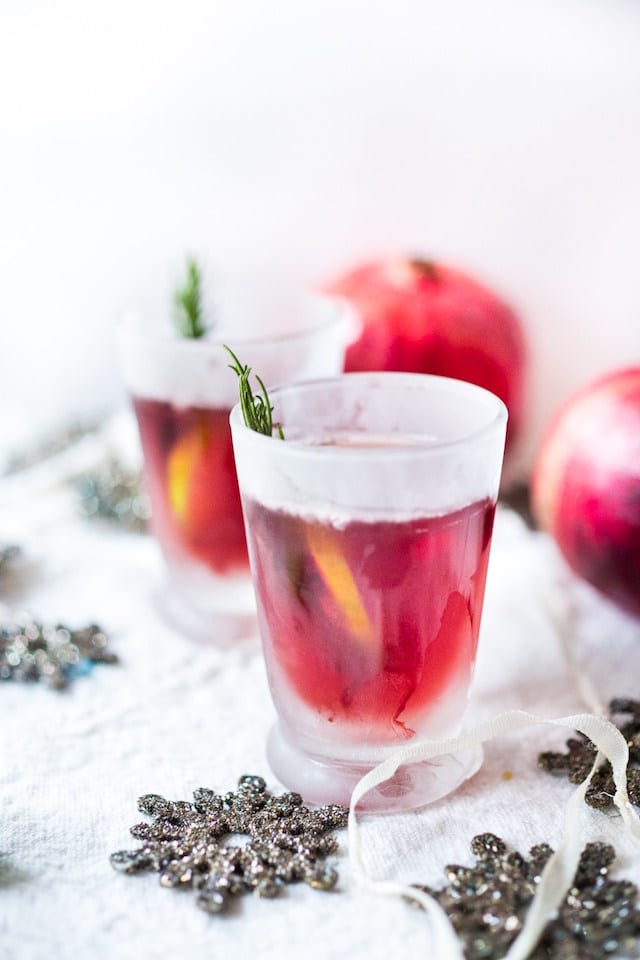 Pomegranate Lime Drop Cocktail
This vodka cocktail is refreshingly tart with a touch of herbal rosemary syrup. A festive holiday drink.
Ingredients
2 ounces Tito's Handmade Vodka
¾ ounce fresh lime juice
¼ ounce rosemary syrup
1 ounce pomegranate juice
Garnish: sprig rosemary, slice lime, pomegranate seeds
Rosemary Syrup
½ cup water
½ cup sugar
3 sprigs rosemary
Instructions
Place vodka, lime juice, rosemary syrup and pomegranate in a shaker with ice. Shake well. Pour into a small cocktail glass, and garnish with rosemary sprig, lime slice and pomegranate seeds.
To make Rosemary syrup, place sugar, water and rosemary in a small pot, and bring to a simmer. Stir until dissolved. Let cool.
Sylvia Fountaine
Caterer and chef of Feast Catering Co., my blog Feasting at Home is where I share wholesome, seasonal recipes we cook at home.