The end of the season is here, so make the most of stone fruits like plums. Try this frangipane tart recipe to enjoy with a cup of tea.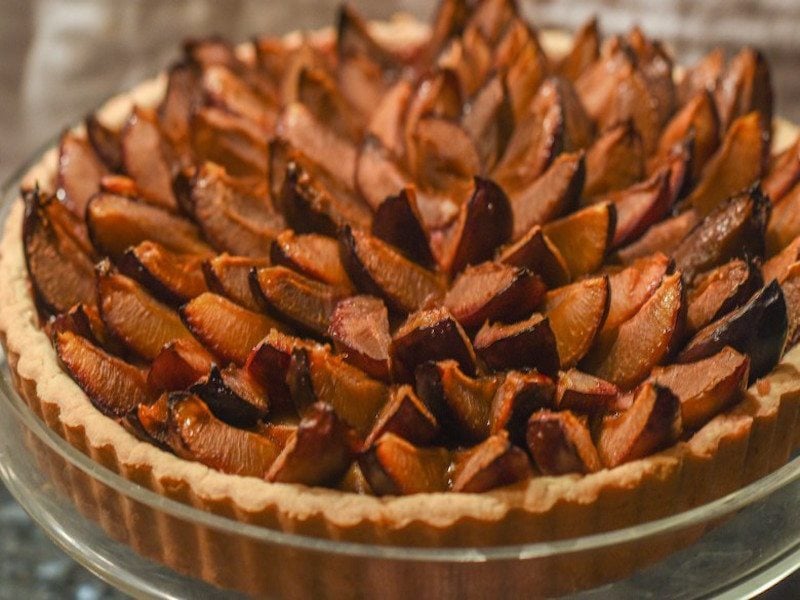 In my book, there is little better than marzipan and its simpler cousin, almond paste. I was one of those kids who was crazy about marzipan fruits, pignoli cookies, almond macaroons, and macarons. How could I not love marzipan? And how could I not love frangipane, a cousin of almond paste and marzipan, and a filling that lickety-split elevates my baking with that same sweet almondy goodness?
Some recipes in the U.K. pair frangipane with stone fruits, and I found that it matched up with plums with great aplumb (sorry, had to do it). Seasonal and juicy, those plums, plus a crispy crust warmed up with plenty of cinnamon and added to the magic of frangipane, makes for a winner of a dish, great from midsummer to early fall.
See Also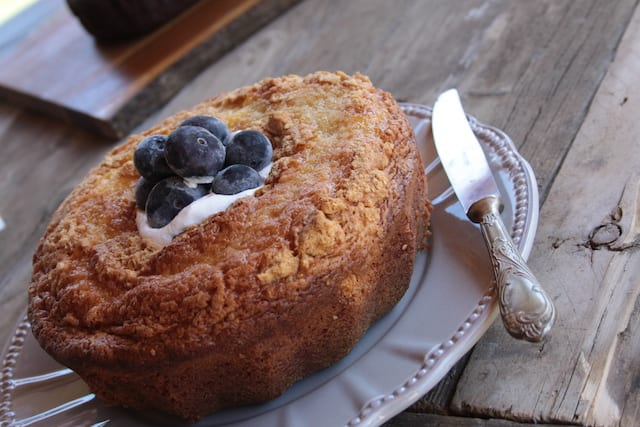 For the frangipane-ly uninitiated, frangipane is a mixture of very, very, very finely ground almonds, sugar, eggs, vanilla, booze, and other flavors that is used as a tart filling in many elegant European-style pastries. It's often found in tarts with thinly sliced pears buried into the filling. It is most typically made with easy-to-find, store-bought almond paste, as I do here. Marzipan, by contrast, is an almond paste-based confection or candy, while almond paste itself is a dense, thick sweet concoction used in cookies and cakes, but neither contains eggs or dairy and they have varying amounts of sugar, so, sorry, but they can't be used interchangeably in recipes.
Print

---
Cinnamon Tart Crust:
2 cups

260 grams unbleached, all-purpose flour, chilled, plus more for dusting

¼ cup

51 grams granulated sugar

2 teaspoons

5 grams roasted ground cinnamon

½ teaspoon

salt

1

large egg yolk

1

stick (½ cup/114 grams/4 ounces/8 tablespoon unsalted butter, cut into small cubes and chilled)

½

to

1½

teaspoons ice water (as necessary)
Frangipane Filling:
8 ounces

almond paste

½

stick (¼ cup/57 grams/2 ounces/4 tablespoons unsalted butter, softened)

3 tablespoons

39 grams granulated sugar

2 tablespoons

Slivovitz (plum brandy or plum wine, optional)

1 teaspoon

vanilla bean paste

2

large eggs

3 tablespoons

24 grams unbleached, all-purpose flour

½ teaspoon

salt
Fruit:
1½

to

1¾

pounds plums (see Kitchen Tips)

¼ cup

demerara sugar or turbinado sugar (Sugar in the Raw)
---
Instructions
Make the tart crust: Combine the all-purpose flour, sugar, cinnamon, and salt in a food processor and process for 2 to 3 seconds to combine. Add the egg yolk and process for about 2 seconds just to combine. Add the butter and pulse until the mixture turns into a raggedy mess that resembles small peas and wet sand. Scoop the mixture onto a piece of plastic wrap and wrap well. Refrigerate for at least 20 minutes or up to 2 hours while you prepare the filling.
Make the frangipane: Wash the bowl of the food processor. Then combine the almond paste, butter, sugar, Slivovitz, and vanilla in it and pulse for about 2 minutes, until well combined. Add the eggs, one at a time, and pulse between additions, just until combined. Add the flour and salt and pulse until completely combined.
When you are ready to bake, preheat the oven to 375°F. Spray the bottom and side of a 9-inch nonstick springform pan with nonstick vegetable oil spray and set aside.
Remove the dough from the refrigerator. Lightly coat the work surface with a very light dusting of flour and flour a rolling pin. Unwrap the dough, and with the floured (or a nonstick) rolling pin, roll the dough out to a thickness of ? to ¼ inch, rotating the dough 45 degrees after each roll to ensure that it does not stick. Roll up the dough around the rolling pin and place the rolling pin over the center of the prepared pan. Gently unroll the dough into the pan, being careful not to tear it. (But press any tears together with your fingertips, if necessary). Tuck the corners in well. Then, roll the rolling pin over the edges of the pan to remove any excess dough.
Blind-bake for 15 to 18 minutes, until golden brown on the edges.
While the crust is blind-baking, remove the pits from the plums and cut them into quarters, lengthwise.
Remove the crust from the oven and fill it with the frangipane filling, smoothing it evenly with a large spatula or spoon. Return to the oven and bake for 10 minutes.
Remove the filled crust from the oven and arrange the plums around the entire surface of the tart in a spiral pattern (if you are using one of the pear-shaped varieties, position them with the pointy ends facing upward). Dust with the demerara or turbinado sugar and bake for 25 minutes, or until the frangipane is golden brown and puffy and the fruit is lightly browned at the edges.
Cool for 20 minutes and remove the tart from the springform pan onto a cooling rack until completely cooled.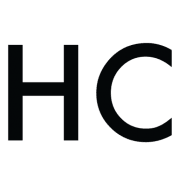 Tami Ganeles Weiser
I am Tami Weiser—food writer, food anthropologist, and culinary professional. Join me in finding a genuine expression of your heritage through food, incorporating who you were, who you are and who you want to be. At theweiserkitchen.com I offer original, globally-inspired, seasonal, kosher-style recipes, culture and history made relevant and a dollop of kitchen wisdom to take you and your cooking from good to great.