This pizza dish is inspired by two things, Soni Sinha's love for Indian chutneys and seafood.
By Soni Sinha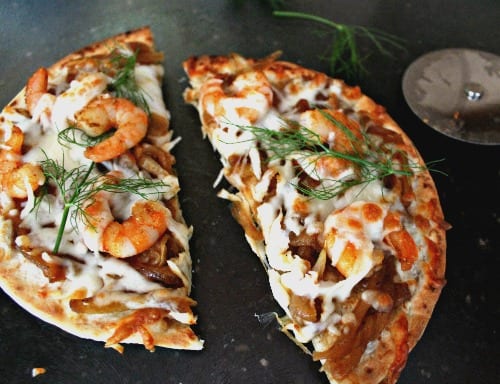 My pizza dish is inspired by two things, my love for Indian chutneys and Seafood. I'm making my own fennel onion chutney and adding sautéed shrimp to go underneath some fresh mozzarella. I've made this pizza using Middle Eastern Flat Bread, since I find it extremely easy to use and the perfect size for one person. Its also a time saver since its already cooked and 5 minutes is all it needs under the grill.
My fennel onion chutney is the star of this pizza. Its perfectly caramelised, sweet, salty, acidic all in one. I've used cooked Shrimp here and mix it with some spices that contrasts beautifully with the sweet chutney. I've sprinkled a little amount of mozzarella, since I did not want the flavors in the onions and the shrimp to be overpowered with the cheese. The result is a healthy, elegant pizza that is so different and so delicious.
Pizza with Spicy Shrimp and Fennel Onion Chutney
Delicious pizza with Indian Inspired Shrimp and Fennel Onion Chutney
Ingredients
Middle Eastern Flat Bread-2
Shredded Mozzarella Cheese- 1 cup
Fennel Onion Chutney:
Yellow Onion-1 large sliced thinly
Fennel Bulb-1 medium sliced thinly
Extra Virgin Olive Oil-1 tbsp
Ginger powder-1 tsp
Garlic powder-1 tsp
White Vinegar-1 tbsp
Orange juice- ⅓ cup
Brown Sugar-2 tbsp
Pepper-1 tsp
Salt-to taste
Spicy Shrimp:
Shrimp (cooked)-2 cups
Garlic Powder-2 tsp
Ground Coriander-1 tsp
Garam Masala-1 tsp
Red chilli powder (cayenne)-1 tsp
Salt- to taste
Instructions
Heat oil in a pan and add all the chutney ingredients.Let it come to a boil.Reduce the heat, cover and cook for about 20-25 minutes until the onions and fennel are soft and caramelised.Check the seasonings.Your chutney is ready.
Mix the spices with the Shrimp and saute or grill on medium high until golden.Keep aside.
Take a flat bread and spread the fennel onion chutney all over.Top with the shrimp and the mozzarella cheese.Broil on high for about 5 minutes or until you see the cheese all melted and golden.Garnish with fennel fronds and serve!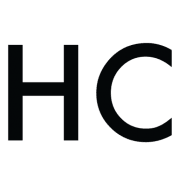 Soni Sinha
Soni is a recipe developer, food writer/blogger who creates recipes with a healthy Indian twist. She is a passionate cook and her recipes cater to readers who are are willing to try contemporary Indian flavors in wide ranging fusion dishes that she creates.She shares all her cooking adventures on her blog Soni's Food.