Pesto parmesan breadsticks project the essence of rustic Italian cuisine in a simple, bite-sized stick of genius. The earthy pesto combined with the crisp bite of parmesan creates an awesome treat with minimal effort.
A classic kitchen scenario: you have some leftover pizza dough, lying sadly in your refrigerator for days. The initial plan was to whip up one more pizza, but alas, you're out of toppings. However, tucked away in a corner is some pesto, and the last remnants of parmesan cheese are still lingering in the fridge. Instead of letting these precious ingredients succumb to oblivion, why not repurpose them?
This is an excellent opportunity to dive into the ultra simple art of creating pesto parmesan breadsticks, the classic Italian restaurant snack. The pizza dough, initially destined for another purpose, serves as an ideal canvas for vibrant Italian flavors.
With just a little creativity, these pesto parmesan breadsticks become a homemade reality. And this is not just a quick solution to salvage remaining ingredients, in fact – I'd suggest you actually go out and buy the ingredients with the specific purpose of whipping up this awesome appetizer.
See Also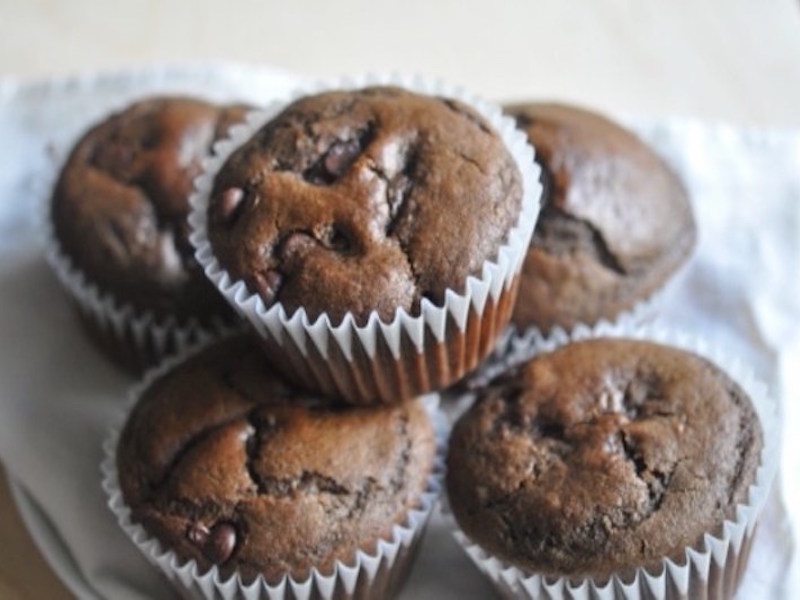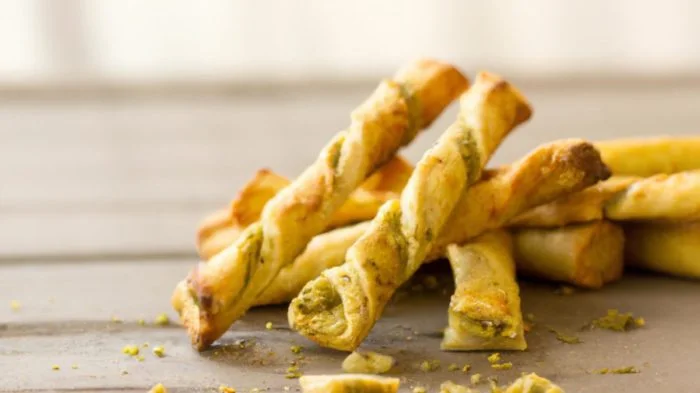 STEP BY STEP GUIDE
First, get your oven ready by setting it to preheat at a temperature of 500 degrees Fahrenheit. If you have a pizza stone, now's the time to put it inside the oven. If you don't, a regular baking sheet will suffice.
While your oven is preheating, take out the pizza dough and slice it into six to eight equal portions, depending on the number of breadsticks you're aiming to produce.
Once your dough is portioned, take each piece and gently roll it into an elongated shape that mirrors a traditional breadstick.
With your dough shaped and ready, take a moment to gently brush each piece with a layer of your chosen pesto, making sure to cover all areas for an even flavor profile.
After the pesto has been applied, it's time to sprinkle on the Parmesan cheese. Like the pesto, ensure that it's evenly distributed across each breadstick.
Here comes the fun part. Twist each dough stick using your fingers, adding a playful, artisan touch to your breadsticks. Once twisted, carefully place each stick onto your preheated pizza stone or baking sheet.
Finally, bake the breadsticks in your preheated oven for about 10-15 minutes. Keep a close eye on them, and once they turn a beautiful shade of golden brown, you know they're ready. Enjoy your homemade pesto and parmesan breadsticks!
Print

Rustic Pesto Parmesan Breadsticks
---
Author:

Kelli Lyn

Total Time:

20 minutes

Yield:

8

servings

1

x
Description
Pesto parmesan bread sticks are a great way to inject bold Italian flavors into a meal. The fresh pesto and salty parmesan make for a great appetizer or a midday snack, and it couldn't be easier to make.
---
1

portion of pizza dough

1/4

cup

of your favorite pesto

1/4

cup

Parmesan cheese
---
Instructions
Preheat oven to 500 degrees with your pizza stone in the oven.
Cut your pizza dough into 6-8 equal parts, depending on how many bread sticks you want.
Roll each piece into a long stick shape.
Brush with pesto and sprinkle with Parmesan cheese.
Twist the dough with your fingers and place on preheated pizza stone or baking sheet.
Bake bread sticks for 10-15 minutes or until lightly golden brown.
Prep Time:

10 mins

Cook Time:

10 mins

Category:

Appetizer

Method:

Baking

Cuisine:

Italian
Keywords: italian, bread, bread sticks, appetizer, finger food, pesto, parmesan, aperitivo
Kelli Lyn
Kelli has an AA in Culinary Arts, but like most people, finds herself short on time when it comes to preparing dinner. For the last three years, Kelli has been creating and photographing recipes that come together quickly on her food blog. She enjoys sharing her tastings notes into the vast world of craft beer, as well as tid bits of life in the wine country with her husband, and yellow lab, Ryder.