With a spike of flaky salt crystals, the sugary fudge hit is made much more rewarding.
By Lalage Wordsworth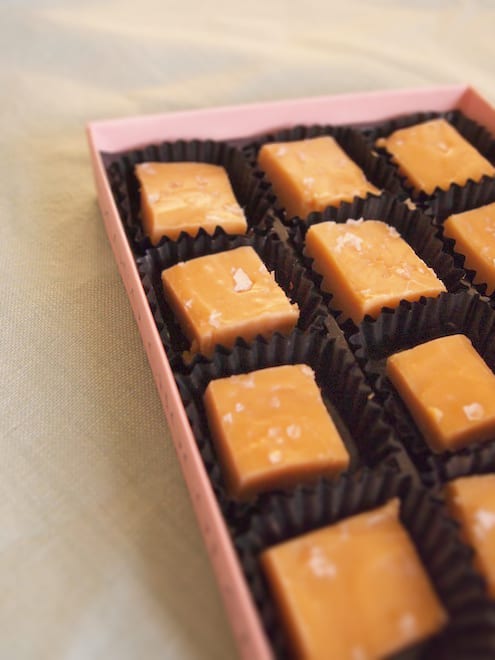 Few people can resist the yielding sweetness of home-made fudge, but sometimes I find it can be a little cloying. With a spike of flaky salt crystals, the sugary hit is made much more rewarding. If you like salted caramel, you will love this salted fudge.
A lovely salted fudge recipe
Author:
Lalage Wordsworth
Ingredients
1 397g (14oz) can of condensed milk
450g (16oz / 2 cups) Demerara sugar
150ml (5.5oz / ⅔ cup) milk
1½ tsp flaky sea salt
115g (4oz / ½ cup) butter (unsalted)
Instructions
Line a baking tray with baking parchment and grease well.
Combine all the ingredients, minus the salt, in a heavy-based saucepan and keep stirring over a low heat until the mixture is bubbling comfortably. It's very important to keep the fudge moving all the time, especially around the edges, otherwise you risk burning the sugar. If it does catch, try sieving out as many of the bits as possible whilst keeping everything on the move.
Keep stirring the fudge until it has turned to the colour of a golden Pomeranian. This should take around 10 to 15 minutes. To test it, pick up a small teaspoon of the fudge and drop the spoon in a glass of cold water. If the fudge forms a firm ball, then it's cooked enough.
Take the fudge off the hob and beat with a hand-held electric whisk or a food processor for around 10 minutes, or until the fudge has got very thick and lightly grainy.
Pour the fudge into the baking tray and smooth into the corners. Sprinkle the salt over and press in gently with your finger pads.
Cool the fudge in the fridge for a couple of hours and cut into bite sized pieces when firm.
Alternatives:
You can candy bacon by painting it with honey and baking in a hot oven until dry and crunchy. Use this as an alternative to salt.
Another version which works well is fudge topped with salted peanuts and plain chocolate drops.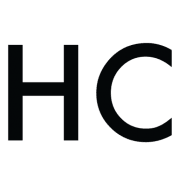 Lalage Wordsworth
Lalage (which rhymes with allergy) is a writer and yarn designer from the UK. Growing up in tiny hamlet in France on a sheep farm gave her a taste for the good French life. She is trying to recreate that in a one-bedroom flat in Brighton with varying degrees of success. Making cheese was not one of them.