Francisco Migoya's Elements of Dessert is a must-have book for any serious gastronome or culinary professional.
By Marissa Sertich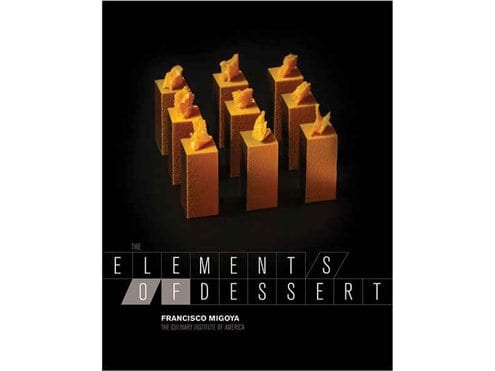 Migoya's desserts cross that line beyond the realm of great food into a world of awe-inspiring artistry.  Not only does the book act as a comprehensive pastry textbook, but also introduces unique topics such as bean-to-bar chocolate making with an approachable voice and thorough instructions.
If pastry professionals had baseball cards, no collection would be complete without Migoya.  Since working his way from pastry cook to pastry chef at The River Café in New York City, and then working as Executive Pastry Chef with the legendary French Laundry Group, Migoya has achieved global recognition for his mastery of the craft.  Rated "Top 10 Pastry Chefs" by Dessert Professional, he travels in the league of Adria, Keller and Achatz.
In Elements of Dessert, Migoya's curiosity and precision reveals itself and distinguishes the book as an refreshingly unique pastry manual.   Categorizing flavor profiles, breaking down desserts into individual components, and thorough descriptions of techniques, allow the reader to use the book as a textbook, cookbook, and most importantly, an inspirational launching point to create his or her own desserts.
The pictures are mystifying.  Photographed against a stark, black background, their modern and whimsical aesthetic hypnotize as one thumbs through the pages – Long, spidery Acai lollipops, a collection of alcohol inspired marshmallows shaped like pile of tangled ropes, and a recipe for "dots," the classic American candy, made from fig royal icing, piped onto edible rice paper rectangles.
See Also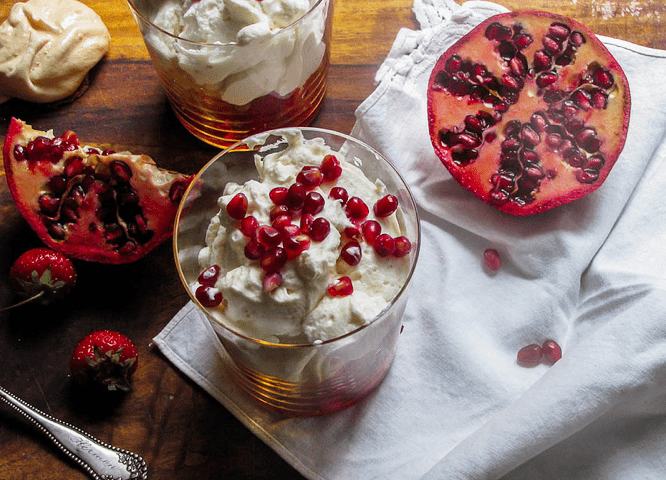 In addition to the the jaw-dropping photographs of the desserts, the flavor combinations are equally as striking.  Butternut squash and cinnamon ice cream, red velvet, black currant, Indonesian cinnamon and honey, or blackberry and rose sorbet with strawberry jelly, goats milk white chocolate and rose petal cake, beg to be recreated and tried for yourself.
Overall, the book's impressive content would inspire culinary professionals and artists alike. To understand the current trends, techniques and fashions of modern pastry, is to study the work of Francisco Migoya. In Elements of Dessert, Migoya showcases his talent and provides a service and source of inspiration to culinary professionals everywhere with this pastry masterpiece.
Available from Wiley
Marissa Sertich
Marissa Sertich Velie is a New York based pastry chef and graduate of the Culinary Institute of America. She passionately documents her adventures of baking and eating her way through the fascinating (and sometimes nutty) underbelly of the American pie. Velie has a Master's degree in Food Studies from NYU.