This "crêpey" take on the classic PB&J is a lovely grown up breakfast that works for all generations.
By Kim Hamill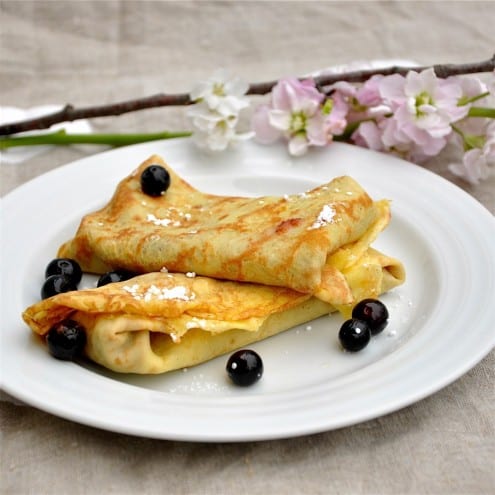 I woke up Sunday morning to my two+ year old nephew tickling my eyes. Then he snuggled with me for an hour. Frankly, there are few things in the world as delicious. We let my sister sleep in a little (much deserved!) and we went downstairs to read (the same book 3 times, of course), play, and most important to both of us – EAT.
Noah is definitely my nephew. His deep appreciation for food makes me beam with pride. Like me, if he likes something he insists you have a bite. Try it, try it. It yummy. When I told Noah I was making a special pb&j for breakfast, his face lit up. Crêpes with peanut butter and jam. Nono eat, he said. And it was so yummy, he made me have a bite of his and I made him have a bite of mine.
See Also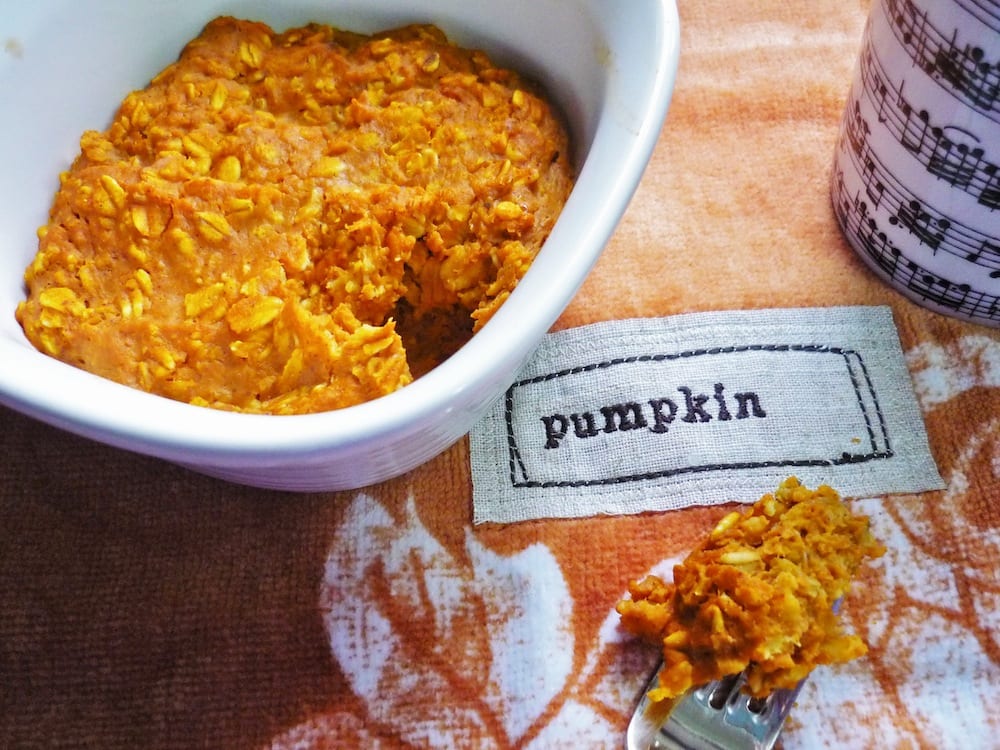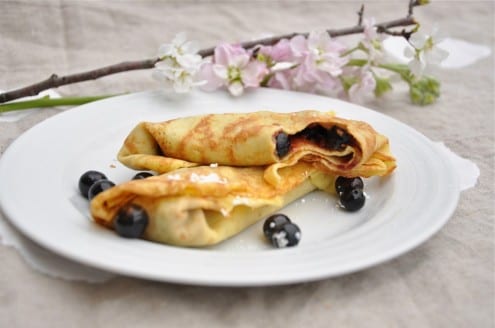 Author:
Love U Madly via Food Network Magazine
Ingredients
4 large eggs
1 cup milk (I used Lactaid)
½ cup all-purpose flour
1 tbs sugar
⅛ tsp fine seasalt
3 tbs of unsalted butter, cut into 10 cubes
½ cup creamy peanut butter, at room temp
⅓ cup strawberry, raspberry, or blackberry jam
½ cup blueberries
Confectioners' sugar, for dusting
Instructions
Combine the eggs, milk, flour, sugar, and salt. Blend until the mixture forms a smooth batter.
Heat a 10-inch nonstick skillet over medium-low heat. Melt 1 cube of butter in pan. Add ¼ cup of batter and quickly tilt the pan to form an even coating of batter on the bottom of the pan. Cook for 1 minute, until set and slightly browned. Using a heat-resistant spatula, carefully loosen the sides and gently flip the crêpes over. Cook for 1 minute. Repeat with the remaining batter and butter, stacking the crêpes on top of each other as they are ready. Should make 8-9 crêpes. (If you have helpers in the kitchen, I'd make and serve them as they come off the pan. The hotter the better.)
Add 1 tbs of peanut butter (I eyeballed this) to each crêpes and spread evenly over the crêpes, leaving a ½ inch border. Spread 2 teaspoons of jam over pb. Line 6 blueberries along the center of each crêpes. Fold the crêpes in half over the blueberries. Fold the two ends inward and continue to roll into a tube shape.
Dust with confectioners' sugar.
For a step-by-step crepe tutorial, check out my site
here
.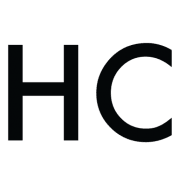 Kim Hamill
By day, Kim is the 3rd generation in her family's NYC taxi business. By night, she writes about food, fashion, DIY projects, travel, and beyond on www.loveumadly.com. Her stories, recipes, and photographs have appeared in Marie Claire, NY Press, the Kitchn, HGTV.com, Food Gawker, and Finding Vegan. She doesn't sleep very much.