A traditional tossed and then griddle-cooked breakfast bread that is perfect for soaking up spicy vegetable kurma.
By Sasi Balaraman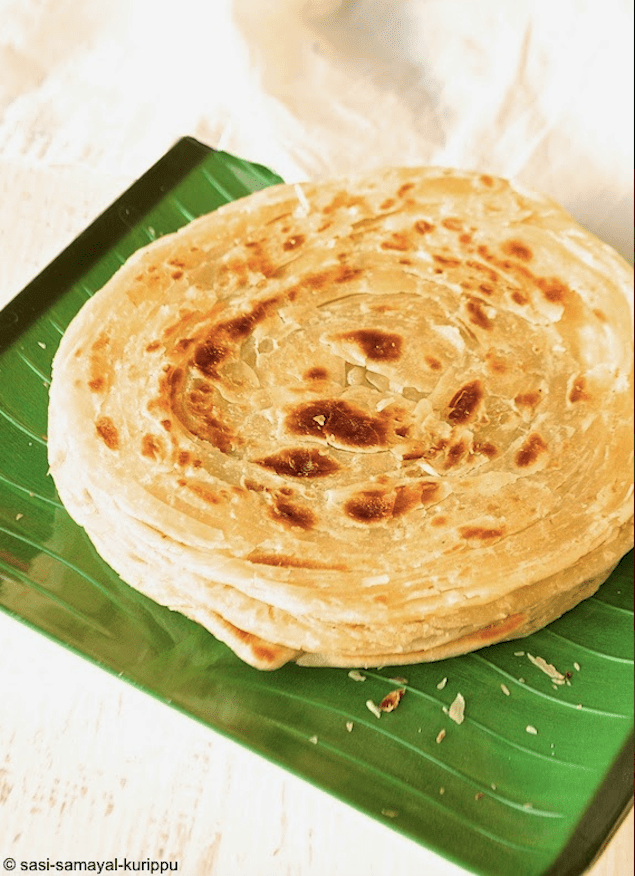 Parotta or barotta, as we call it in south­ India is a layered, flaky breakfast bread. Parotta is so popular amongst all of the street foods that you can literally see parotta stalls at the corner of each and every streets of Tamilnadu. It is quite a sight to see "parotta master" artfully flipping parottas in the air like how the chefs here flips pizza dough in the air. Parotta, as such is a bland dish and has no taste. It is usually paired up with "salna", a variation of vegetable kurma that is spicy and runny. When poured hot over the parotta, the parotta soaks up all the flavors of salna and becomes soft and flavorful.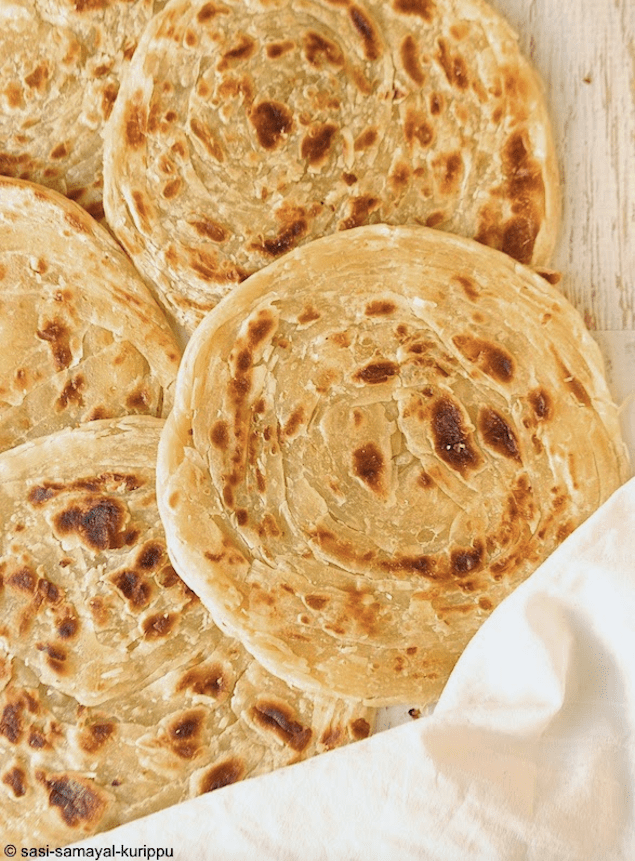 Making parotta involves a lot of work, needs a lot of time and most importantly patience. So, if you are in a hurry to cook up your meal, I would recommend to save this recipe for another day. The key ingredient for making parotta is all ­purpose flour. As we know, all ­purpose flour when mixed with water, develops strands of gluten, which gives bread its texture. While gluten development is important for texture, working with gluten-­developed bread is very difficult due to its elastic/springy nature. The trick is to­ let the
dough rest. When the dough rests, the gluten relaxes and makes it easier to work. Some recipes use baking soda or eggs for added texture, but I did not use any for this recipe.
Do's and Dont's
-­ Don't skip sugar for it adds caramelization and gives a nice color to parotta.
-­ You can use any non­flavored, neutral oil to make parotta. I have used a mix of olive oil and vegetable oil
(50:50), but its totally your preference.
-­ Do not cut down on the oil.. more the oil, softer & flakier the parottas!
-­ Don't go too thin while spreading the parottas out as the layers might not separate well.
-­ Grease the dough/balls well with oil at every stage of the recipe so that they do not dry out.
­- Always keep the dough/balls covered with a damp cloth.
­- Rest the dough for at least 10 mins between any two stages of the recipe.
Print
Parotta: South-Indian Breakfast Bread
A traditional tossed and then fried breakfast bread that is perfect for soaking up spicy vegetable kurma.
Author:

Sasikala Balaraman

Yield:

10

servings

1

x
Category:

Side, Breakfast, Bread

Cuisine:

Indian
3 cups

All purpose flour

1 tsp

Salt

1 tsp

Sugar

1/2 cup

Milk

1/2 cup

Water

1/2

oil (Mix of Olive oil and Vegetable Oil)
Instructions
Take all purpose flour in a large bowl. Add salt, sugar and incorporate well in the flour. Add 2 tbsp of oil to the flour and mix it well, break lumps if any.
Let the dough rest for 3 to 4 hrs.
Make a well in the center of the bowl. Add milk and water slowly, one after the other, and work the dough until it is soft and pliable. Knead for 10 mins until the dough is soft and smooth. Transfer dough to the bowl, brush with a tsp of oil and cover the bowl with a wet cloth. Let the dough rest for 3­4 hrs.
After the dough is well rested, make 10 equal sized balls out of it. Use a rolling pin and flatten the dough. Add 1/2 tsp of oil and spread it over the flattened dough. While it rests, move on to the next one and repeat until you are done with the last piece of the dough.
Now, take the first flattened dough, and roll as thin as you could go, about 4 to 5 inches across. It doesn't matter if the dough tears a little here or there. Add 1/2 tsp of oil and spread it over the dough.
Now, starting at one end make small pleats (like how you would fold a paper fan) to make it into a thin strip.
Stretch the strip of pleated dough to lengthen by gently pulling it from both sides. Holding one end of the pleated dough, roll like a coil and tuck the other end under it. Gently flatten with your hand and let it rest for 10­ to 15 mins. Repeat with the rest of the dough.
Roll the flattened dough to desired thickness (about 4­5 inches across).
Meanwhile, heat a griddle on medium. When the pan is very hot, place parotta on the griddle, drizzle 1/2 tsp of oil on top and fry both sides until the edges are crisp and browned. Repeat until you are done with the last dough.
Stack 2-­3 "hot" parottas on top of each other and gently compress them between your palms. This helps the layers to separate. Serve with hot kurma/salna (recipe coming soon). Enjoy!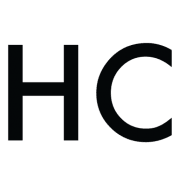 Sasi Balaraman
A south-Indian food enthusiast turned blogger started 'Sasi-Samayal-Kurippu' in an attempt to record and pass-on some of her family's old and traditional recipes. Now, spreading her experimental wings in trying other international/fusion cuisines too. Her idea of recipes are always simple, easy & healthy home-style cooking. Her passion and interest towards cooking, blogging and photography has always gotten the best out of her!