Orange and Cream Cheese Cake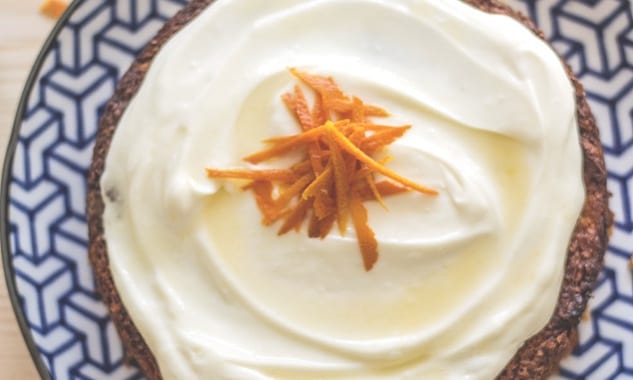 Spiked with orange juice, this zesty cake is refreshing and topped with a smooth cream cheese and orange frosting. Fresh quark cheese makes this cake rich and soft, perfect for a potluck.
By Trisha Jones
Being the baking maniac that I am I thought I would throw a little party for my friends to celebrate this my time in food writing, as many of them complain about all the cakes they see in their newsfeed that they never actually get to try.
I baked baklava, banana loaf (with a whole banana in the middle), mini chocolate and raspberry tarts, banoffee pie, strawberry tart with creme patissiere, and this wonderful orange and cream cheese cake.
See Also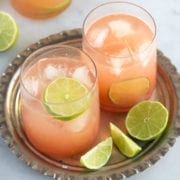 Orange and Cream Cheese Cake
Spiked with orange juice, this zesty cake is refreshing and topped with a smooth cream cheese and orange frosting. Fresh quark cheese makes this cake rich and soft, perfect for a potluck.
Ingredients
Cake
200g butter
200g caster sugar
2 eggs
200g plain flour
2 tsp baking powder
1 tbsp quark (plain)
3 tbsp orange juice (freshly squeezed)
Frosting
250g cream cheese
2 tbsp icing sugar
2 tbsp orange juice (freshly squeezed)
orange peel for decoration
Instructions
Preheat the oven to 180°C and grease a circular cake form
Cream together the butter and sugar until light and fluffy
Gently fold in the eggs until thoroughly mixed
Sieve in the flour and baking powder and add the quark and orange juice by folding it in
Pour into your cake form and bake for 20 – 25 minutes until a skewer comes out clean OR the sponge bounces back when pressed. The orange and sugars in the cake make it go a deep golden brown colour. it's not burnt – it's just richer sugars.
Take out and allow to cool on a rack.
For the frosting just mix together the icing sugar and cream cheese.
Once the cake is cooled spoon this on top of the cake and spread
Now squeeze some orange juice on top and add the rind/peel of the orange in the centre for visual effect
Trisha Jones
I am originally from England but I am now living and baking like a maniac in Berlin. Noone would deny that I have a relentless sweettooth, but you will see the odd savory dish on my blog - Sugar Thumb - normally when I am going through a "I should cut down on sugar" phase!