Jerri Green with an excellent Derby Day suggestion on how to have your whiskey and eat it too.
Text And Photo By Jerri Green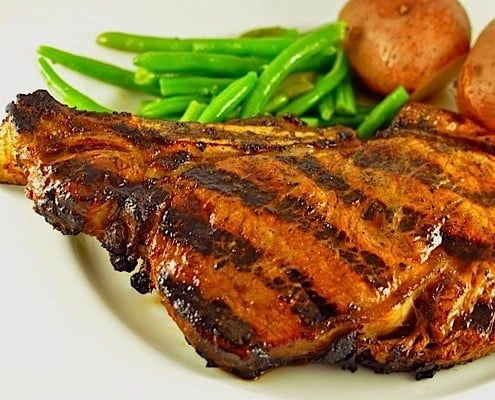 Derby day is almost here. This means women in Kentucky has started  looking for silly hats, horse gamblers are speculating on their bets, and the rest of us celebrate by finding a reason to kick back a few bourbon drinks. (Well, maybe not this pregnant lady, but some people will.) And sure you can have your traditional mint julep while you admire the bluegrass and thoroughbreds, but may I make a suggestion for you meat eaters out there – have your whiskey and eat it too.
Sound too good to be true? Well, I marinated a super sized steak for my carnivore husband recently with a recipe that I found in his favorite cookbook, Weber's Real Grilling,
called Bourbon-Barbecued Rib-Eye. (Per usual I tweaked the recipe a bit.) He happily grilled and devoured it once I had it prepped. Here is what you will need for your own whiskey soaked slab of meat.

One Bourbon...Just in Time for Derby Day
Jerri Green with an excellent Derby Day suggestion on how to have your whiskey and eat it too.
Ingredients
for the marinade:
¼ cup of bourbon
2 tblsp of ketchup
1 tblsp olive oil
1 tblsp of soy sauce
2 minced garlic cloves
several dashes of tabasco sauce
salt and pepper
for the rest:
1 thick bone-in rib-eye
1 tblsp of olive oil
1 tsp of paprika
a bit of salt and pepper
chopped parsley
Instructions
Simply mix the marinade in a medium sized bowl then pour it in a resealable bag.
Place the steak in the same bag.
Remove any air and toss it around until well coated.
Place the bag on a plate and refrigerate for about two hours, turning every now and again.
Allow the steak to stand at room temperature for about 20 minutes while you heat up grill.
Remove the meat from the bag and discard the marinade.
Pat the steak dry.
Brush it with oil on both sides.
In small bowl mix together the paprika, salt and pepper.
Press the seasonings into both sides of meat.
Then give the steak to your carnivore to grill over direct high heat until desired doneness, 8-10 minutes for medium rare, turning only once.
Transfer it to plate and let it rest for about 5 minutes before cutting.
Garnish with parsley and serve while warm.
Hey, it might not be your traditional way to enjoy the derby, but I guarantee your carnivore will enjoy it more than a sweet drink from a silver cup or a silly hat. That's not to say you couldn't eat it with a whiskey in a big hat either…to each his own.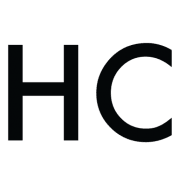 Jerri Green
Jerri Green is a vegetarian that lives with and loves a self-proclaimed carnivore. She makes meals work for everyone while juggling the mounting demands of motherhood. Nothing fancy but always fresh, she draws on her southern heritage to bring satisfying food to the table each and everyday.