Inspired by New England cuisine, Cape House serves clam shack favorites along with bar snacks, burgers, cocktails and beer in Bushwick.
Crispy haddock fish and heated jungle drinks  are only a few eats offered at Brooklyn's Cape House. Relatively new to the Williamsburg area,  this New England inspired restaurant offers a retro twist to their classic seafood cuisine. Introducing a bright refreshing take on New England eats to  the NYC dining scene.
The 411 about Cape House.
Located on Knickerbocker Ave. this Brooklyn eatery is owned by partners Dana Gardener, Randy Miller and Ben Ward – whose plan is to kill the New England seafood game  in the neighborhood of Brooklyn. While its' still early to determine the success of their plan, Cape House is off to a great start.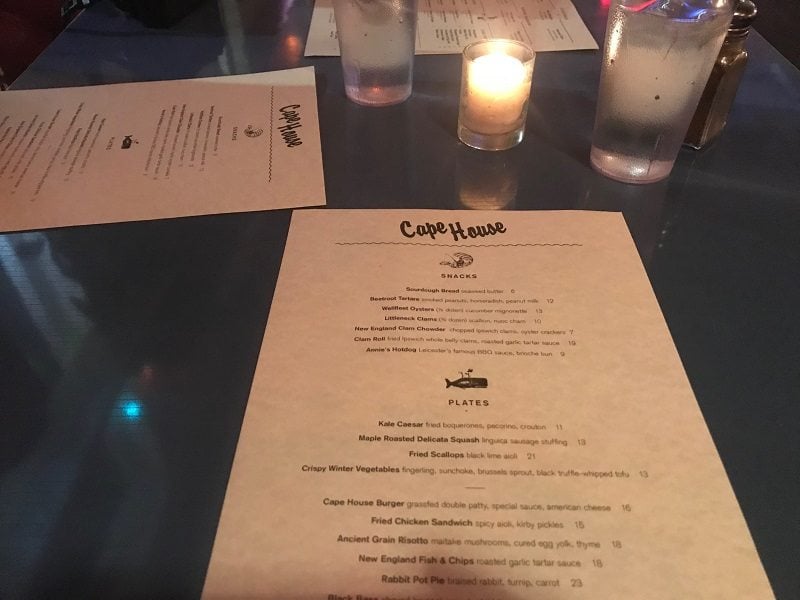 Expect traditional platters such as crispy fish with fries, buttered rolls filled with sweet lobster salad, and creamy clam chowder. Along with a rad lineup of drinks all served in a spacious nautical setting.
In the warmer months guests can grab a seat outdoors order a lobster roll with a draft beer and enjoy the blue skies matching the eatery's bright blue awning. Or when the sun sets, they can relish a bowl of the ancient marnier– served with a crispy fish salad under the rainbow lights illuminating the restaurant.
In the frigid temperatures, the dining setting differs but it's magical nonetheless.  For the holiday season the menu features selects such as spiked mulled cider with bourbon and baked root vegetables among other wintry dishes.  Guests also have the option to dine outdoors in the Cape House's very own holiday wonderland  of ornaments, tinsel, and twinkle lights.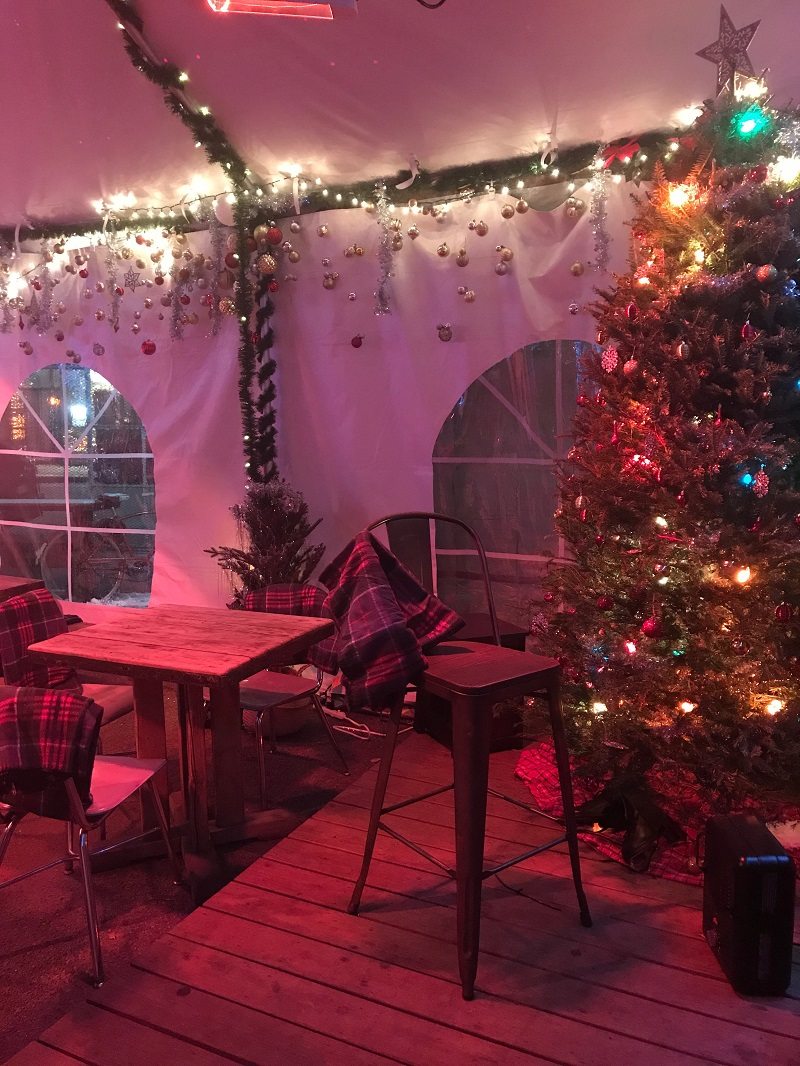 See below for a few menu items the winter menu: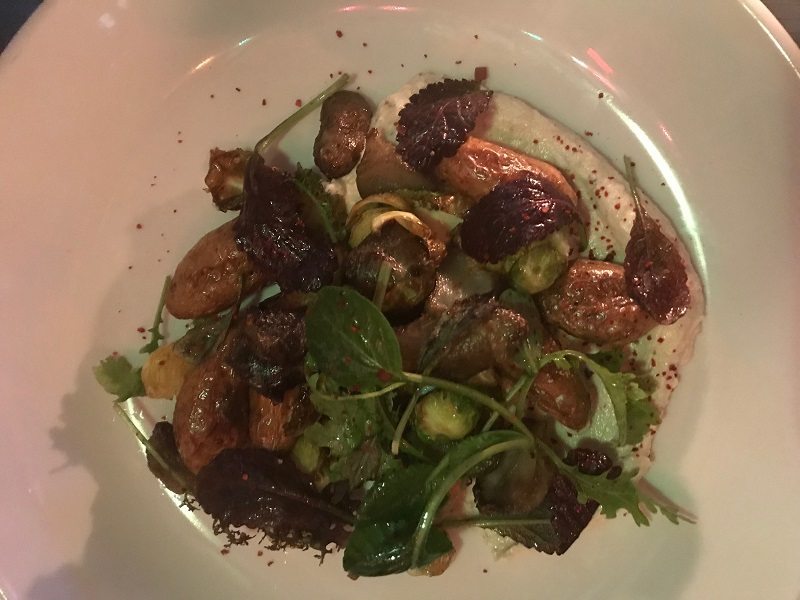 After Hours at the Rose Gold
After a delightful meal, explore the lower level of the restaurant  to the Rose Gold. Inside the neon lit cocktail lounge, local artists showcase their musical talents driving guests to hit the dance floor.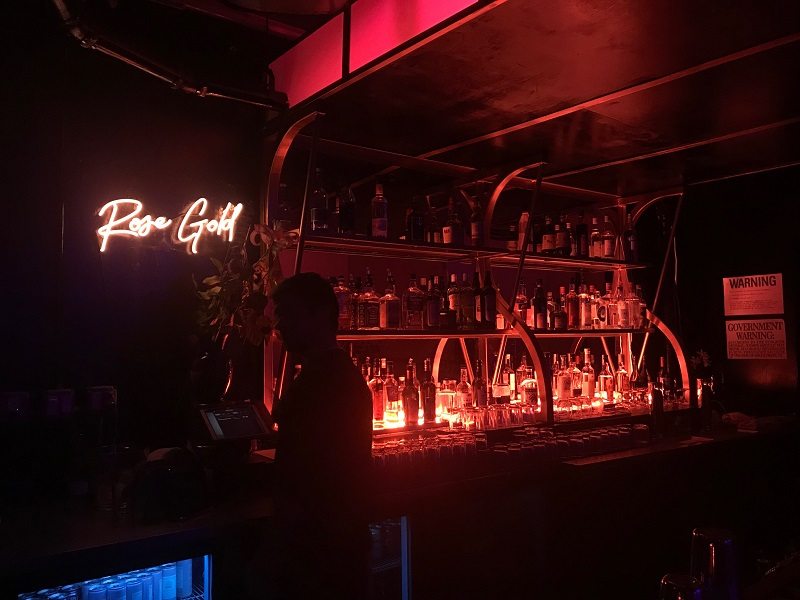 To experience clam shack eats in Bushwick head to the Cape House located at 2 Knickerbocker Ave Brooklyn, NY 11237. For more information visit the website.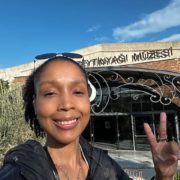 Alyssa Holder
Alyssa Holder is a writer specializing in food and travel topics since 2015.