Nutritous Chicken Casserole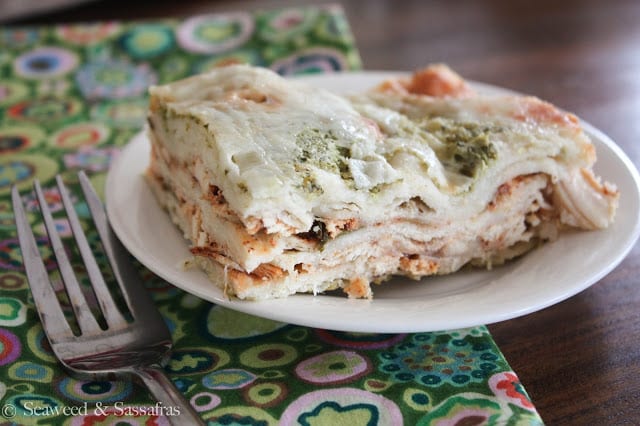 Abby Himes is on a healthy recipe kick, and this dish will leave you satisfied without sacrificing flavor.
By Abby Himes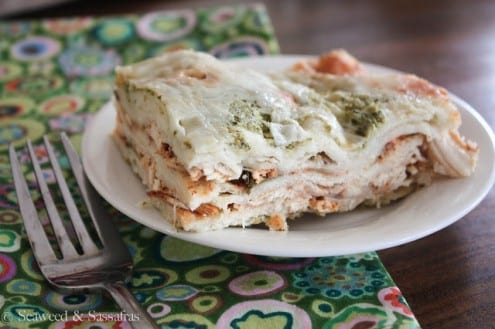 Nutritous Chicken Casserole
A wonderful and healthy chicken casserole recipe.
Author:
Abby Himes, adapted from Cooking Light
Ingredients
2 pre-cooked boneless, skinless chicken breast, shredded
½ cup (5-6 whole) green onions, chopped
½ cup shredded pepper jack cheese (about 6 slices)
2 tablespoons grated Parmesan cheese
1 teaspoon chili powder
¼ teaspoon salt
½ teaspoon pepper
¾ cup 1% milk
¼ cup fresh cilantro, chopped
3 4.5 oz cans chopped fire-roasted green chiles
12 6-inch corn tortillas
cooking spray
Sour cream for topping
Instructions
Preheat your oven to 375 degrees F. In a large bowl mix together the shredded chicken, green onions, ¼ cup pepper jack cheese, Parmesan, chili powder, salt, and pepper; mix well.
In a food processor, blend together the milk, cilantro, and chiles until smooth.
Spray a 13x9 pan with cooking spray and pour ⅓ of the chile mixture on the bottom. Layer 4 corn tortillas over it, then the chicken on top of the tortillas. Repeat the tortilla and chicken layer, ending with tortillas on the top. Pour the rest of the chile mixture over the top and finally, top with cheese.
Bake at 375 degrees F for 20-25 minutes or until golden brown and bubbly. Serve up a portion and top with sour cream. Enjoy!
Abby Himes
Abby can be found cruising her local farmer's market and co-op looking for fresh, new, flavors and sustainable options. She sees food as an adventure, and is always excited to try something new. Abby is also the creator and voice behind the food blog, Seaweed & Sassafras.