Culinary purists consider the very idea of a nut free macaron heresy. If almond flour defines a macaron, its absence defies it. Stella Parks begs to disagree.
By Stella Parks – Photo By Stephen Weber
Culinary purists consider the very idea of a nut free macaron heresy. If almond flour defines a macaron, its absence defies it. Those without a nut allergy can afford such strict definitions. But as someone employed in the hospitality industry, I consider shrugging my shoulders and walking away from that problem a mighty inhospitable solution.
The hundreds of millions of people with tree nut and peanut allergies have suffered long enough. Into their dark world, bereft of Nutella, peanut butter, and even the humble pecan pie, I say, "Let there be macarons!"
I don't care what the Food Police think about a nut free macaron. If it has a smooth, shiny dome, lacy feet, an eggshell crust, a crisp yet chewy interior, and a luscious filling, no lack of almond flour can prevent this confection from wearing its rightful macaron crown.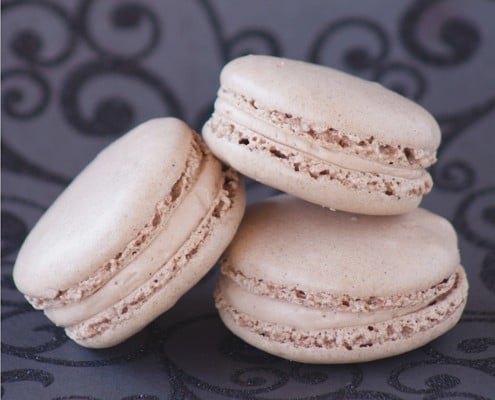 A quick Google search will turn up all sorts of nut-free macaron recipes, most based on coconut, peanut, or sesame. All make splendid macarons but all also carry their own allergenic risks. Peanuts and sesame seeds are two of the world's most allergenic foods; sesame allergies in particular have risen dramatically in recent years (more info here). Coconut, though not a proper tree nut, has its own problems as well. The Food Allergy and Anaphylaxis Network advises those with a tree-nut allergy to always talk with a doctor before including coconut in their diet.
So while peanut, coconut, and sesame might make great options for those who know their specific allergies, they don't provide a one-size-fits-all macaron fix. Pumpkin seeds, however, offer an elegant solution.
See Also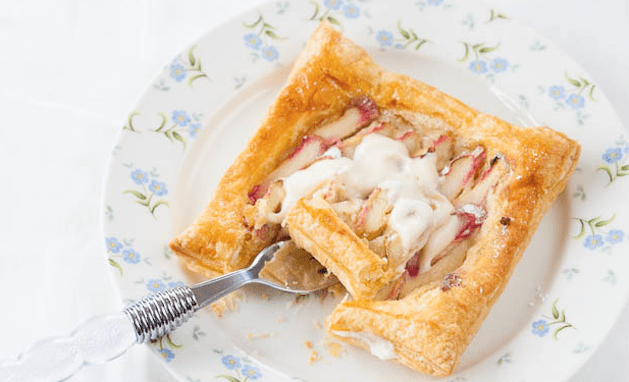 According to the U.S. National Library of Medicine, pumpkin seed allergies are rare (read summery of one study here). As they have no botanical relationship to nuts of any kind, they make a safe and reliable substitute. Presuming, of course, the pumpkin seeds don't hail from a plant that also processes tree nuts or sesame.
Pumpkin seeds can replace almonds or almond flour in any macaron recipe, always in a one-to-one ratio. If the recipe calls for almond flour, make your own pumpkin seed flour by grinding the seeds in a food processor until fine.
If you don't already have a go-to macaron recipe, here's mine.
Print
Nut Free Macarons
A nut free macaron recipe
Author:

Stella Parks

Prep Time:

15 mins

Cook Time:

20 mins

Total Time:

35 minutes

Yield: About

35

sandwich cookies

1

x
4 ounces

(

115g

) toasted pumpkin seeds

8 ounces

(

230g

) powdered sugar

3/4 ounce

(

21g

) malt powder

1/4 ounce

(

7 g

) cocoa powder

5 ounces

egg whites (

144g

)

2 1/2 ounces

(

72g

) sugar
the scrapings of 1 vanilla bean

1/2 tsp

(

2g

) salt
Filling
8 ounces

(

230g

) of your favorite vanilla buttercream

1 ounce

(

28g

) barley malt syrup
Instructions
Preheat the oven to 300° F (148° C).
Fit a large pastry bag with a plain tip, set aside.
Line two sheet pans with parchment paper and set aside as well. (If your oven has a particularly strong bottom-level heating element, consider double panning.)
In the bowl of a food processor, grind the pumpkin seeds, powdered sugar, malt powder and cocoa for one minute.
Sift this mixture, reserving whatever bits don't pass through.
Repeat processing and sifting until all of the mixture passes through a sieve, then set aside.
In the bowl of a stand mixer, combine the egg whites, sugar, vanilla bean and salt. Turn the mixer to medium (4 on a Kitchen Aid) and whip for 3 minutes.
Increase the speed to medium-high (7 on a Kitchen Aid) and whip another 3 minutes.
Increase the speed to 8 for go another 3 minutes.
Whip for a final minute on the highest speed. At the end of this minute you should have an exceedingly stiff, dry meringue.
Now dump in the dry ingredients all at once and fold them in with a rubber spatula; mix until a cake batter-esque consistency is achieved.
Transfer the batter to a piping bag and pipe onto the parchment lined baking sheet.
After piping the macarons, rap the sheet pan firmly against the counter two or three times.
Bake for about 18 minutes, or until you can cleanly peel the macarons away from the parchment paper. This may take longer than 18 minutes depending on your oven.
Cool thoroughly before removing them from the parchment.
Whip the buttercream and barley malt syrup together and use as a filling for the cookies; sandwiching approximately 1/2 Tablespoon buttercream between every cookie pair.
Store the macarons, refrigerated, overnight before consuming.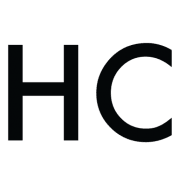 Stella Parks
Stella Parks is the pastry girl at Table 310 in the heart of bourbon country: Lexington, Kentucky. She graduated from the Culinary Institute of America and went on to attend school in Tokyo, part of an elaborate scheme to better understand Japanese cuisine. When not actually making food, she writes about it on her blog BraveTart, and here on Honest Cooking.